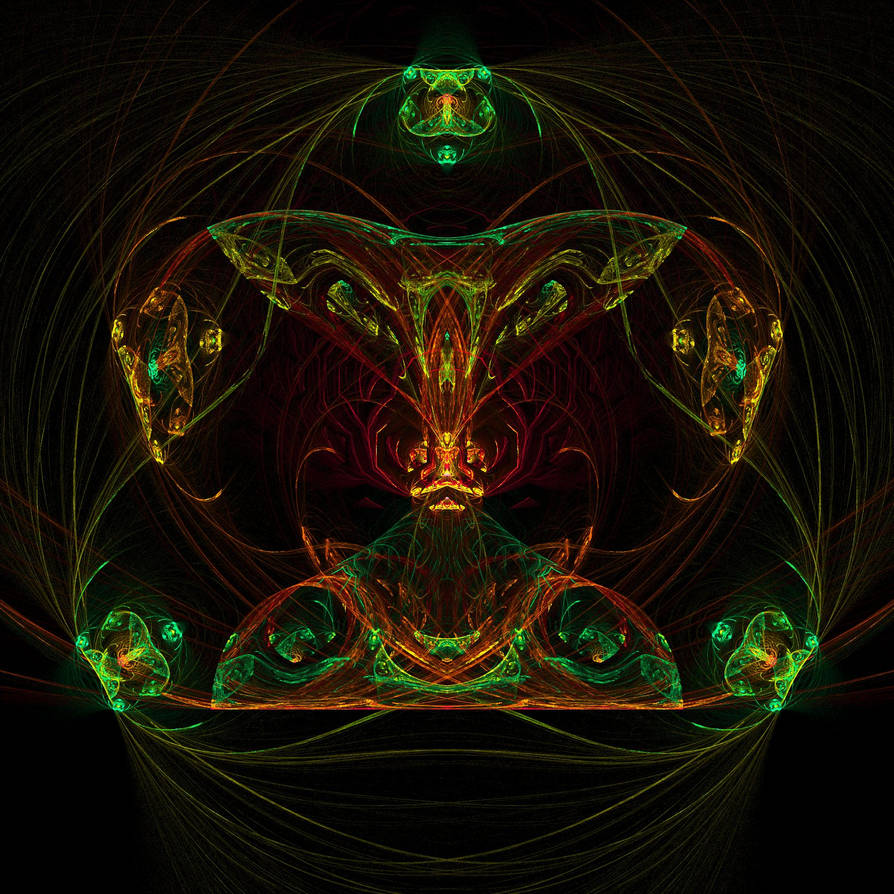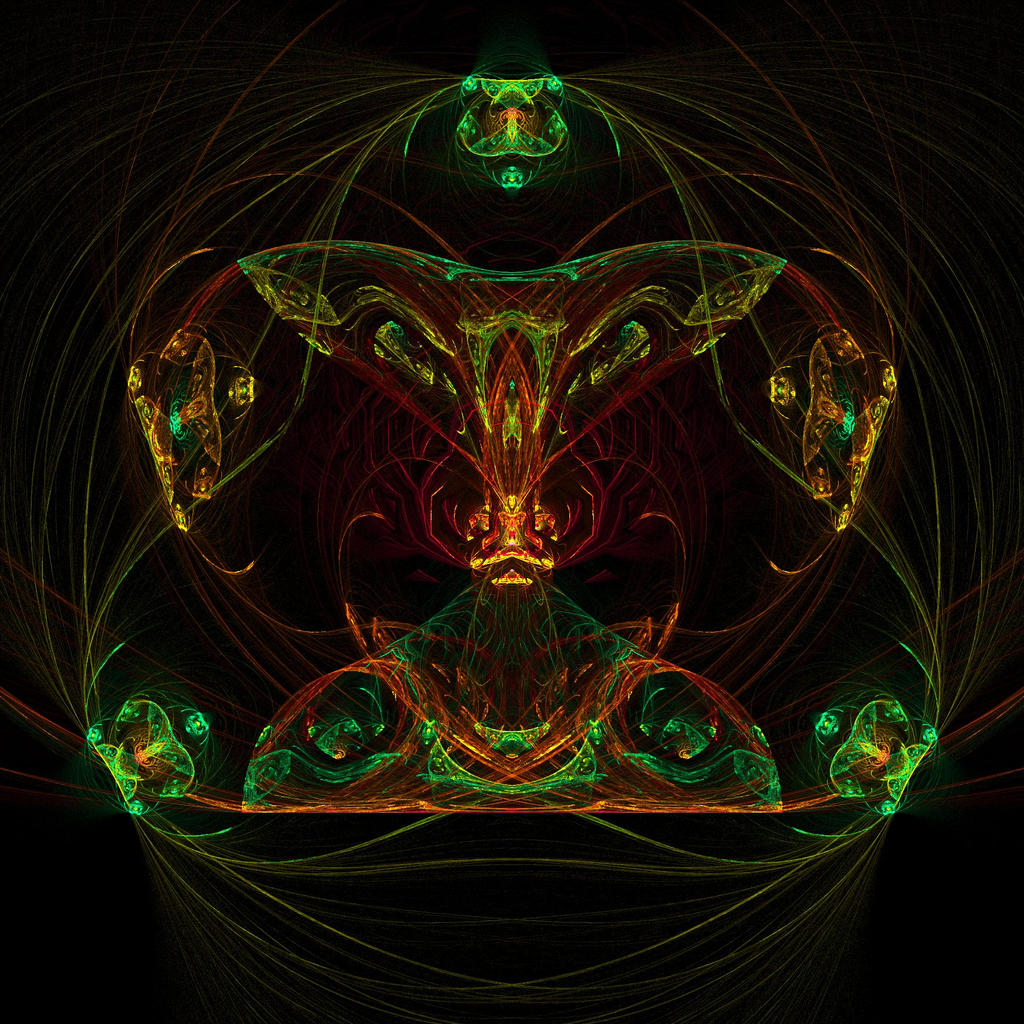 Watch
This being, one of the polydimensional Gr`rrft!kc, apparently just had its first encounter with a Jalapeno. History has shown it is likely to repeat the experience, if it survives.

Apophysis 2.07b

This piece is so mesmerizing! it's quite delightful! i can see so many faces in it, bodies, snakes, hour glasses, it's absolutely amazing
Reply

I like it in that the hands are the body - and the palm is the hands is the body, etc. *grin* It's a neat repetition...
Reply

This looks almost totemic. It needs to be blown to full size to truly appreciate it. Very nice!
Reply

*grin* It's a recursive totem, if you look at what the hands and belly are made out of. And there are few images that are hurt, looking at 'em full size.
Reply