's

first

contest, The Original Character Contest, had some fantastic entries and now it is time to vote for your favorite!

Voting will end at midnight (EST) on New Year's Eve.

Entries are listed below for your votes. Please Comment on this journal with the number(s) of your vote(s). You may vote for up to three entries.

Note: Since we didn't receive enough entries for each category, the one entry into the Art and Writing category will be added to the Visual Art category and judged mainly on the Visual Art aspect of the entry. It will be given a special prize for the Writing part of the entry.
Each vote will count as +1 point. Contestants may vote, though not for their own entry. Any contestant who votes will receive +1 point to their most popular entry (popularity determined first by the number of votes, then by the deviation's official Stats). The five highest scoring entries by different contestants will then be judged by

's founder

, who will select First, Second, and Third Place Winners from these based on the following criteria (see below). All Honorable Mentions will be selected by

from the entries by members of

based on this same criteria.
Note: If you are having trouble narrowing it down, feel free to consider the following:


The role and clarity of disability in the piece
The uniqueness of character
The uniqueness of overall vision
The amount of work and effort evident in piece
Effective use of artistic techniques
Whether or not it appears to be influenced by opinions stated in Disabilities in Media: A Brief Subjective Analysis
Entries (click for larger view):

1)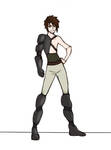 2)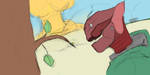 3)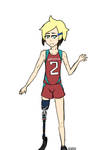 4)
5) <da:thumb id="636595690"/>
6)

7)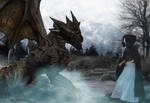 8)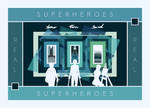 9)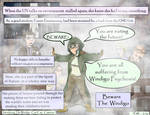 Thank you again to our generous donors, without whom this contest would not be possible! -








Thank you also those who helped spread the word about our contest! -

















Thank you voters for helping to select the winners! And thank you contestants for your fabulous entries!