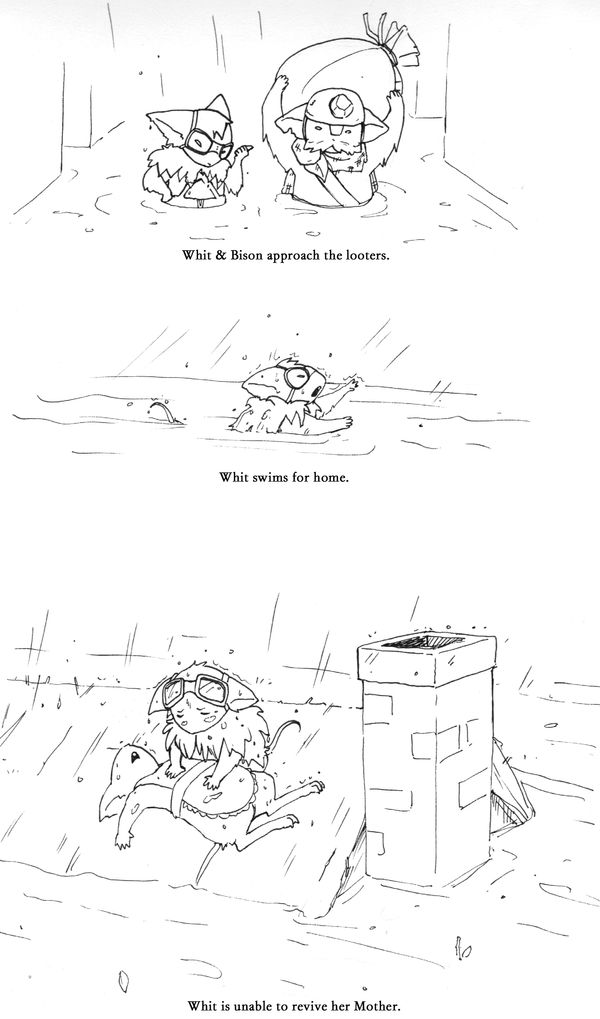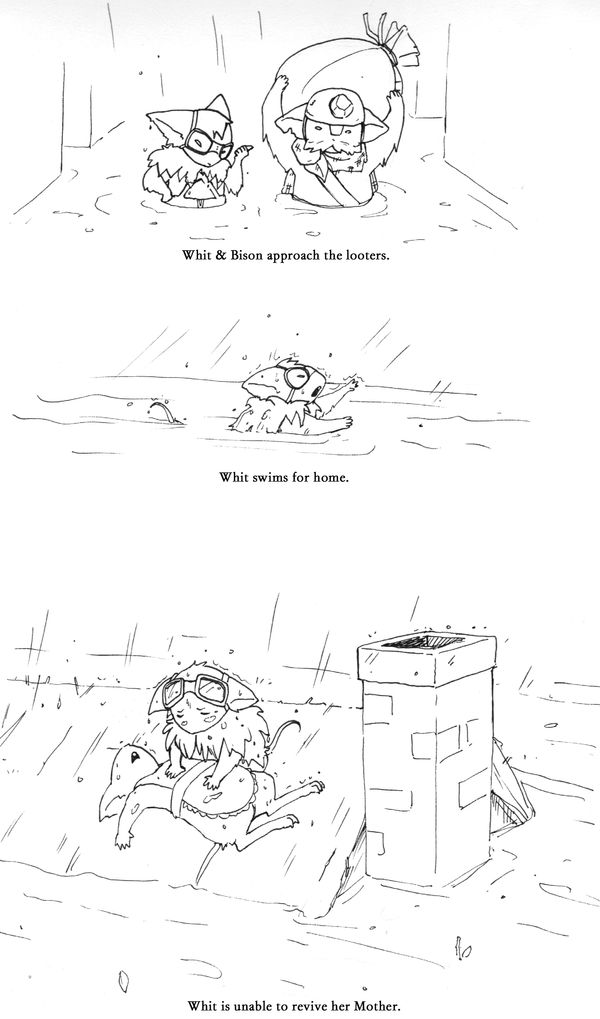 Watch
Started playing Mouse Guard with some friends. Our first mission we had a bit of trouble getting into as it was the first time role playing for myself and Spark.

Here's what happened:

Our first mission as a team sent us to Barkstone, Whitney's home town.

We were sent to deliver mail to Barkstone but when we got there the town was flooding due to a beaver dam that had recently been built on the near by river. The late summer rains had caused the river to overflow.

Looters were taking advantage of the chaos and so Whit and her colleague 'Bison' attempted to trick the looters into loading the cart with the things they had stolen. Things didn't go to plan and they were forced to engage the looters in battle.

The rains continued to fall and the town was flooding rapidly. Bison rejoined the efforts to evacuate the town while Whitney went on a personal mission to rescue her mother, Dumpling Loafy, the village bakery and pastry chef.
Whitney waded and eventually swam towards the village centre where the town bakery stood. Only it's chimney was still visible.

Whit's childhood home was underwater, unable to access the door, she pounded a window with the butt of her crossbow. The glass work was solid and it took many blows before the window gave in. Whit swam through the water, murky from the flour that her mother used to bake. Visibility was nil and Whit's lungs ached for air as she flailed in the muck. Finding the fabric of her mother's apron, Whit heaved and swam for the surface.

However, her efforts were for naught. Whitney's attempts at reviving Dumpling Loafy failed. Whitney's mother was dead.

Yes... my Mother died on my first mission.