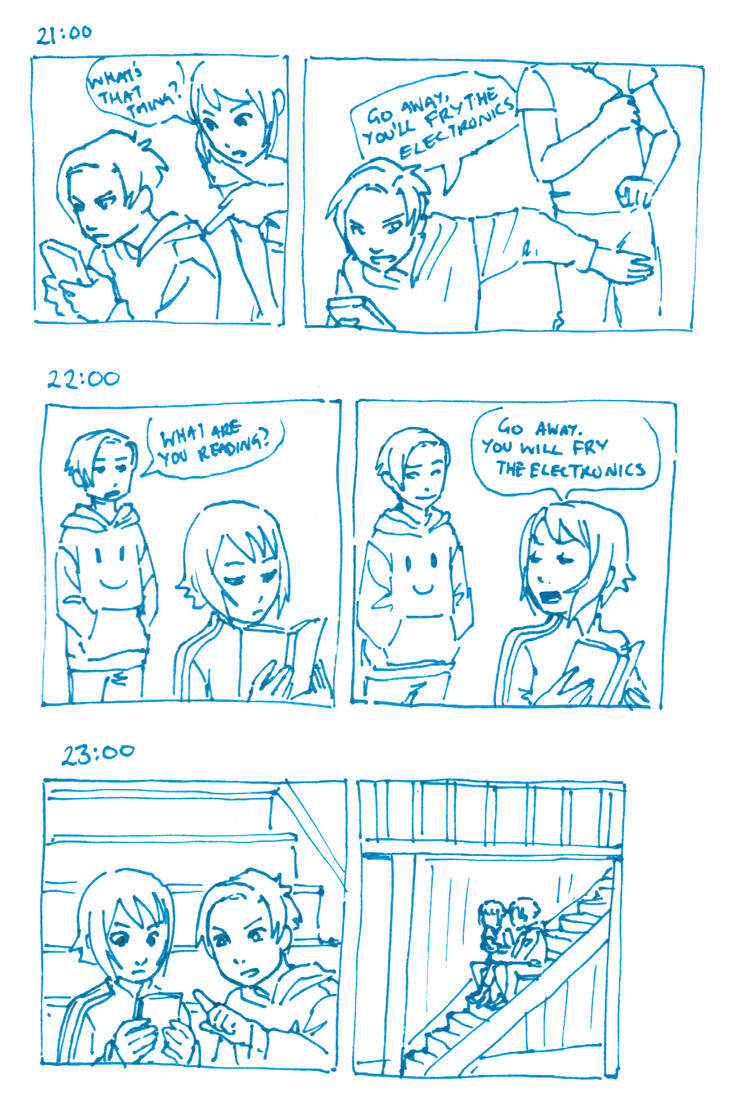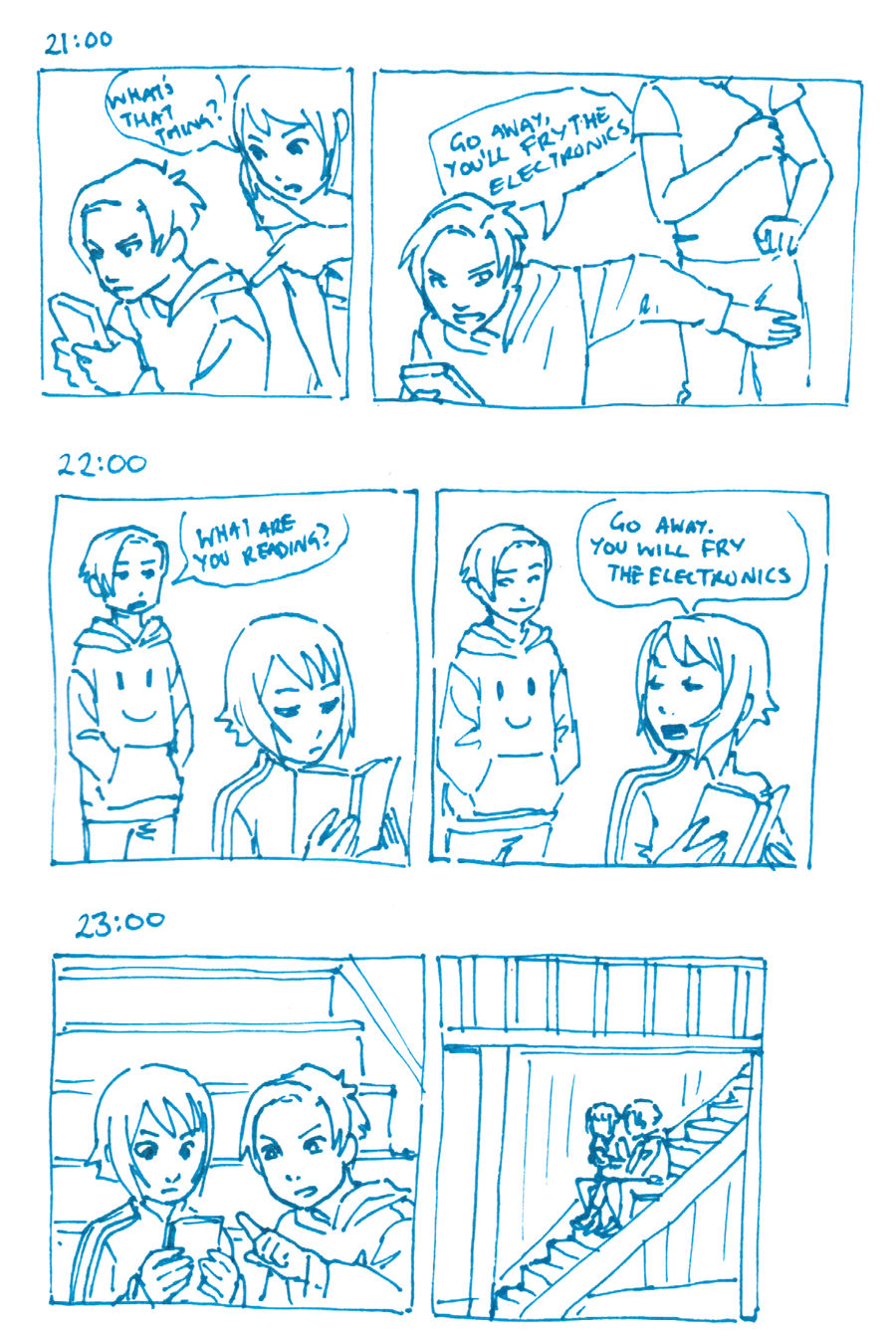 Watch
By this time I was well sick. I was pretty much spending the entire hour staring at my sketch book wondering what to draw.
22:00 was a rehash but it was funny as it showed Mal having hurt feelings.
23:00 Would have had more to it. I was contemplating pokemon based jokes but once I finished sketching the stair well I realised it was a good spot to end. Disputes and hard feelings between children are always forgotten when the next game begins.
Part 1:
[link]
Part 2:
[link]
Part 3:
[link]
Part 4:
[link]
Part 5:
[link]
Part 6:
[link]

These were pretty enjoyable.
Reply

You drew a whole lot for a sick person, and in one day too.
It's always great to see your characters : )
Reply

Well I only started to get sick at 5pm. and 2 hours later I was home so I was resting.
It was a fun exercise. I don't think I could do it all too often.
Reply

Awesome job on these comics and keep it up!
Reply

Thanks!
Next time you should try it too XD
Reply

Heheh, I'll see--I just know I'm not really a good or funny storyteller so I'd be more hard pressed on ideas to draw than drawing itself--but I do say it is an interesting project indeed!
Reply

D'AAAWWWWWWWW
best consistent page
Reply

i dunno, i think 22 makes 21 to be honest. its a nice round up to the day...and you actually did proper comics every hour, unlike me...

Reply

My day was pretty boring, since I was at work. So this seemed a bit more sensible that 3 comics worth of me doing the same task.
I think most people drew their day. Even people like Kate Beaton and the chick who does Awkward Zombie.

You have a point about 21 and 22. I like them all the more after you said that XD
Reply