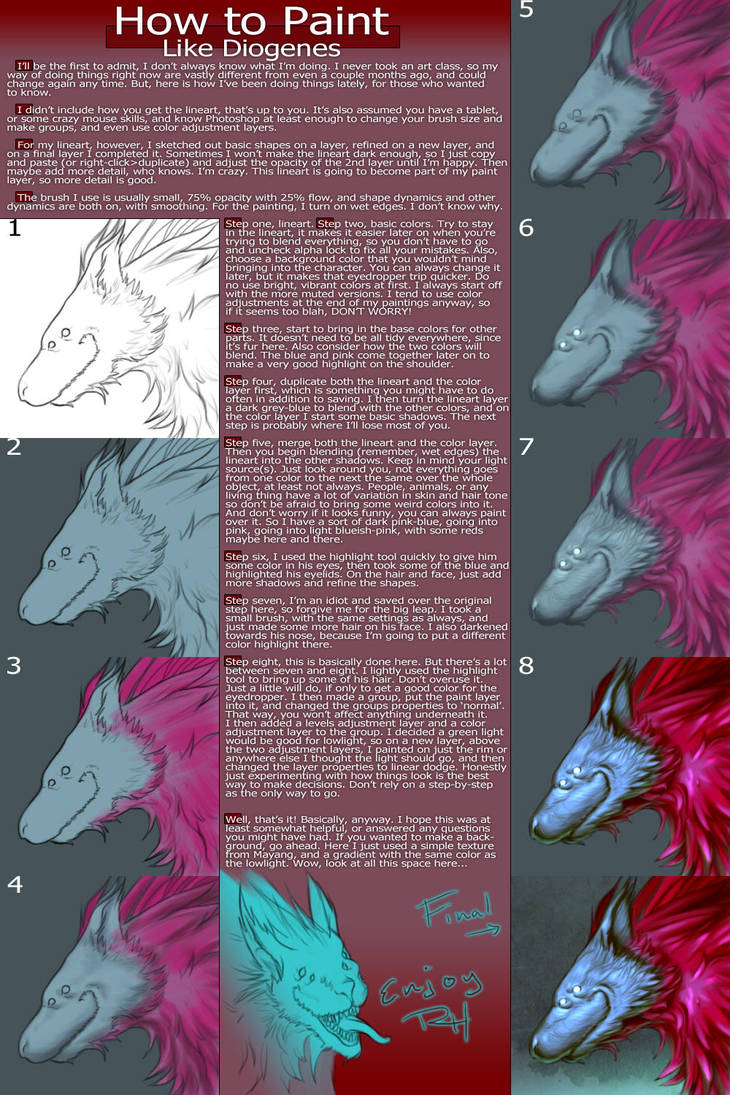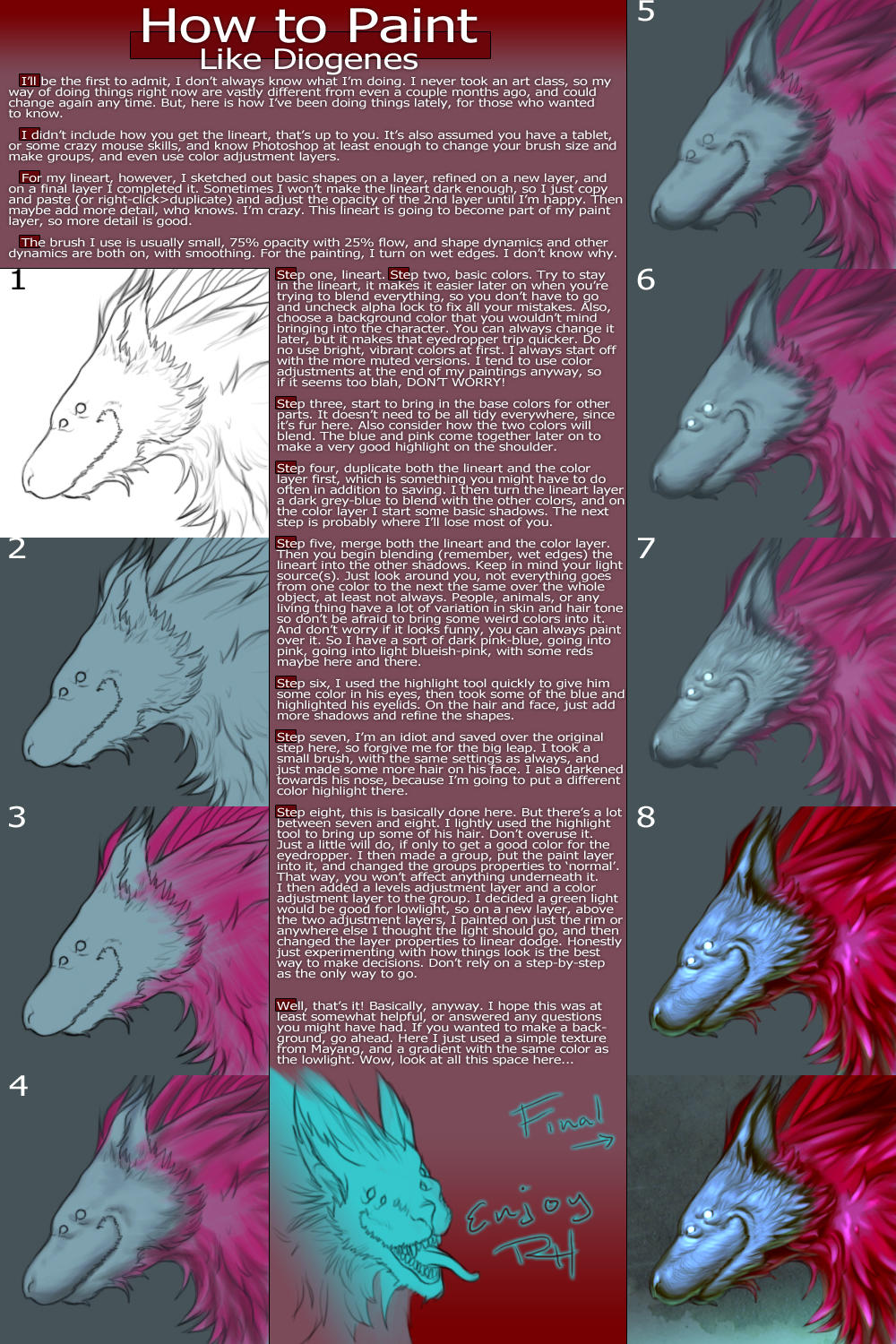 Watch
Never thought I'd do one of these, but a couple people were asking, so here it is. The lineart is basically just the head of the Sephres character sheet in my scraps redrawn with more detail. This was all done in Photoshop, in about 3 hours from (re)sketch to finish of tutorial. Writing what I did took longer than doing it, heh. I hope it helps.

It's a big file, so if it doesn't show up, or won't load, try download. Or let me know, I'll try to figure something out.
EDIT 10/25/07:
I keep mentioning level adjustment and color adjustment, which can both be found in the main menu. They are under image>adjustments and named 'levels' and 'color balance'. You could just copy the color layer and do it directly to that, if you wish, or have no choice (if you're in a different program). Not sure why that didn't even cross my mind. Sorry for any confusion.