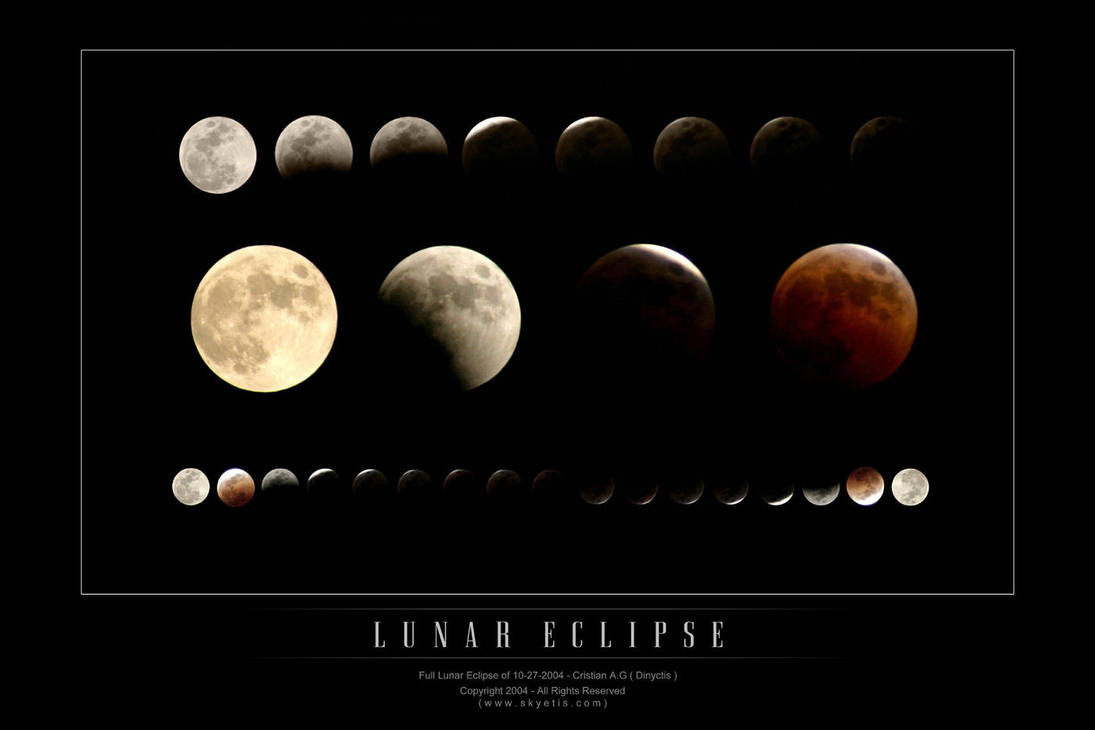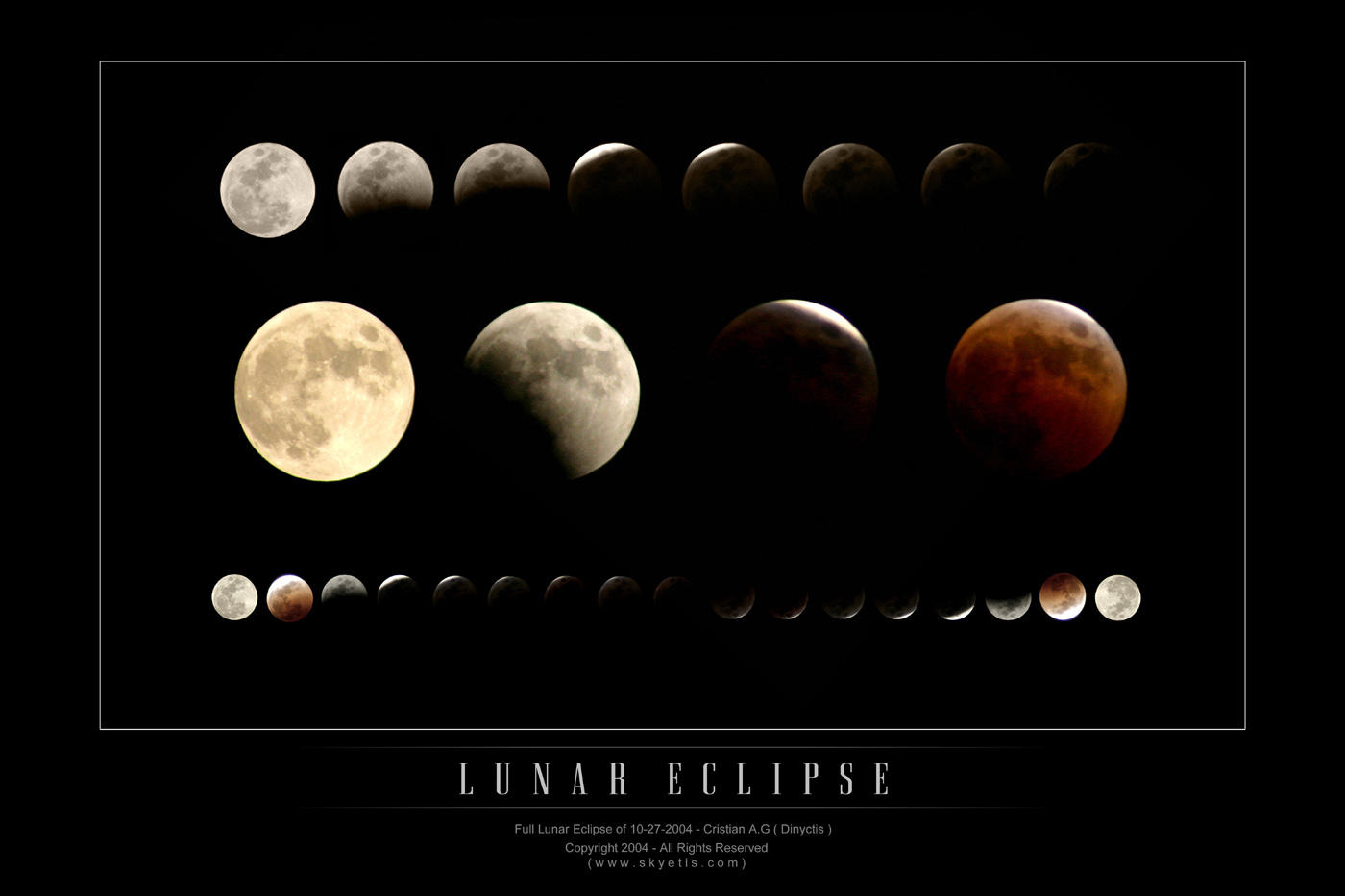 Watch
sooooo in the week of the 27th, we had a full lunar eclipse that was viewed by the entire northern hemisphere.
So i went out and took pictures. Unfortunately, i couldn't take pictures in equidistant time frames, because i had homework to do and i was also watching the Red Sox win the World Series.
So, i took about 50 pictures, and this is a homage collage that i did. I tried a bunch of layouts, and i like this one the best.
I did not use a telescope for this.
I used a camera with a 300mm lens. Since the camera is digital, it translates to a 450mm lens in the 35mm system (because the image sensor of digital is smaller than a 35mm negative)
I set up the tripod, and then used a remote cable release so that my finger pressing on the shutter didnt move the lens. Even with that, a lot of pictures were blurred or had a ghost image. These are the best of the bunch.
Make sure to leave a thought or two

EDIT: Print available and second moon on top row fixed, thanks to *
eclectic-fusion
for pointing it out. I always miss out some mundane detail