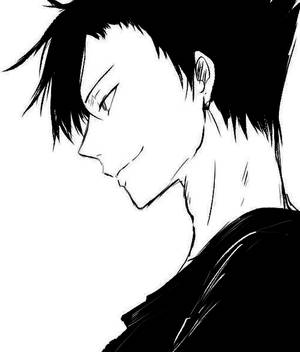 -----
When you were putting up the lights this year,
Did you notice one less pair of hands?
-----
She doesn't know what she's doing on Kuroo's doorstep again.
The street lamps already fill the suburban avenue with their dim glow against dark skies; each a spotlight shining on the flakes drifting lazily to the ground.
Down the road, she sees bulbs flickering; a bright array of hues reflecting off untouched white blankets. Seasonal decorations litter the landscape, and albeit their slight tackiness, they still elicit a warm, nostalgic feeling in her.
She clutches the gift bag tighter to her chest, the plastic crinkling against her scarf and the thin paper tissue brushing her chapped lips as her hands fidget inside red mittens.
Each breath she lets out comes as a pale, frigid cloud. It's much too chilly for her to be standing here for much longer, yet that's the least of her concerns right now.
Save for the whistling wind, the street is silent, as families and friends have already settled into their homes for a nice dinner together.
It's Christmas Eve, after all, and it's been three months since they've broken up.
When he opens the door, she doesn't hear loud clamour or the chatter of family members. He's not dressed in a silly reindeer sweater, but instead, his old high school volleyball t-shirt and sweatpants.
"Tetsurou."
"(Y/N)."
The lack of tension in his voice is quite surprising, as if he's been expecting her. Still, he doesn't move from the doorway to let her inside.
Her teeth clench tighter and she nearly gathers the dignity to turn away while she still can. How on earth did she even convince herself to come here? Better yet,
why
?
"I-- I actually wanted to come see your mother--"
"My mother?"
"--yes. I... I remember she said she'd share her recipe for her almond raspberry torte. The one that she usually makes every Christmas."
She mumbles toward the end of the sentence, realizing how stupid her excuse sounds. Couldn't she have just called and asked him that? It's too late to go back on it now, though.
But Kuroo doesn't seem to notice,
"Uh, yeah. I can call her for you, if you'd like."
"She-- she's not here?"
"Nah. No one was able to fly out this year."
"Oh. Yeah, same."
This time last year, she would have been on the other side of the doorway, helping Tetsurou welcome his relatives from all over the world, carrying his grandmother's salad into the kitchen and bringing his cousins their toys.
The next day, they would have been staying with her family, helping her little sister unwrap presents from Santa and making a Christmas brunch.
Silence ensues until she chimes in,
"I kind of missed it. And... and she said she'd be honoured if I could use the recipe over at the bakery."
Kuroo's expression is blank and unreadable, and he only nods. She continues,
"The-- the bakery hasn't been doing that well. We got hit hard by the restaurant down the street, I guess. This is my first day off in a while, actually."
Tears form at the corners of her eyes, and she almost starts panicking at how utterly desperate she sounds right now. Whenever he's around, she can't help but just talk-- but she's used to more of a response than this.
It takes every ounce of strength Kuroo has not to reach out and comfort her. To wrap her in his arms, hold her close, and stroke her hair.
Where had they gone so wrong?


Taking a deep breath, she knows it's time to go. She has to get out of here before she says anything she regrets, and she's already made a damn fool of herself.
Shaking off the tears, she holds the bag out in front of her,
"Here. It's just some weird thing I found that reminded me of you guys. So, next time your family comes over, please enjoy it with them. It would mean a lot to me."
His mind is running at incredulous speeds, processing the scene in front of him.
What should he say?
What should he do?
He can't manage a single word, and takes the present.
"I should go."
This time, he can't even nod. Her movements are lingering, as if she's expecting something. A hug? A kiss? Just a goodbye? He knows her enough to know she wants something, but for the love of god, he just can't figure out
what
.
"Okay."
Her lips purse together, and she turns around to return to her car. It was worth a shot, she supposes, but that doesn't make it hurt any less.
His mind is practically
screaming
at him to say something-- anything!-- but his words fall flat. Is this the last time he'll speak to her again? Is this the only chance he'll get?
It's too late, he reasons.
She reaches the end of his driveway.
...
...
...
"H-hey! (Y/N)!"
Her heart skips a beat, and unable to hold anything back, she begins crying. Still, she turns around with a smile and damp, streaked cheeks, only to be met with an equally tear-filled face waiting for her at the front door.
"Why... why don't you come in and join me for dinner tonight?"