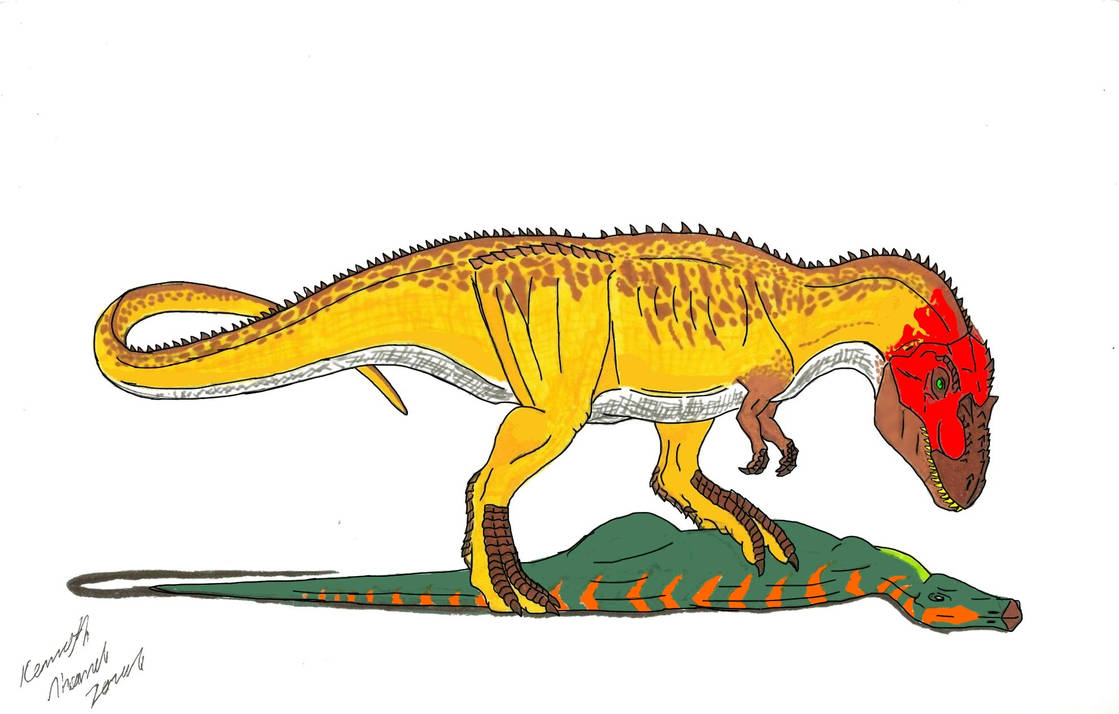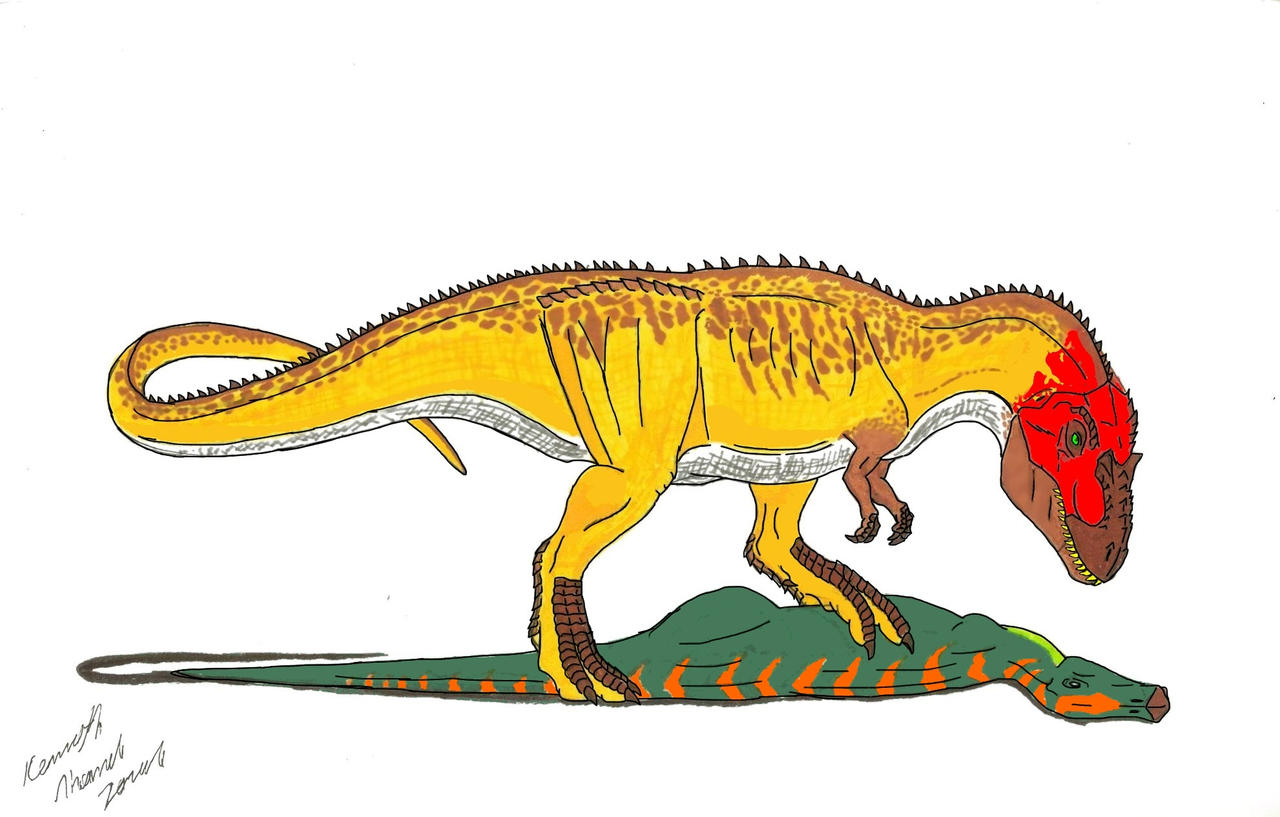 Watch
Albertosaurus was smaller than the truly gigantic tyrannosaurids like Tarbosaurus and Tyrannosaurus. Typical adults measured up to 9 meters long, while rare individuals of great age could grow to over 10 meters in length. Several independent mass estimates, obtained by different methods, suggest that an adult Albertosaurus weighed between 1.3 tonnes and 1.7 tonnes (1.9 tons). The massive skull of Albertosaurus, perched on a short, S-shaped neck, was approximately 1 meter (3.3 ft) long in the largest adults.

The Dry Island bonebed discovered by Barnum Brown and his crew contains the remains of 22 Albertosaurus, the most individuals found in one locality of any Cretaceous theropod, and the second-most of any large theropod dinosaur behind the Allosaurus assemblage at the Cleveland Lloyd Dinosaur Quarry in Utah. The group seems to be composed of one very old adult; eight adults between 17 and 23 years old; seven sub-adults undergoing their rapid growth phases at between 12 and 16 years old; and six juveniles between the ages of 2 and 11 years, who had not yet reached the growth phase


UP NEXT: Dryptosaurus Aquilunguis

Do you know where I can still find your gray and red Tarbosaurus drawing, and your green, yellow, and white Megalosaurus drawing?
Reply

you should start drawing more dinosaurs, I've seen the scraps and I love them. I've been a dinosaur nut since i was 5.
Reply

this is an awesome drawing dude.
Reply