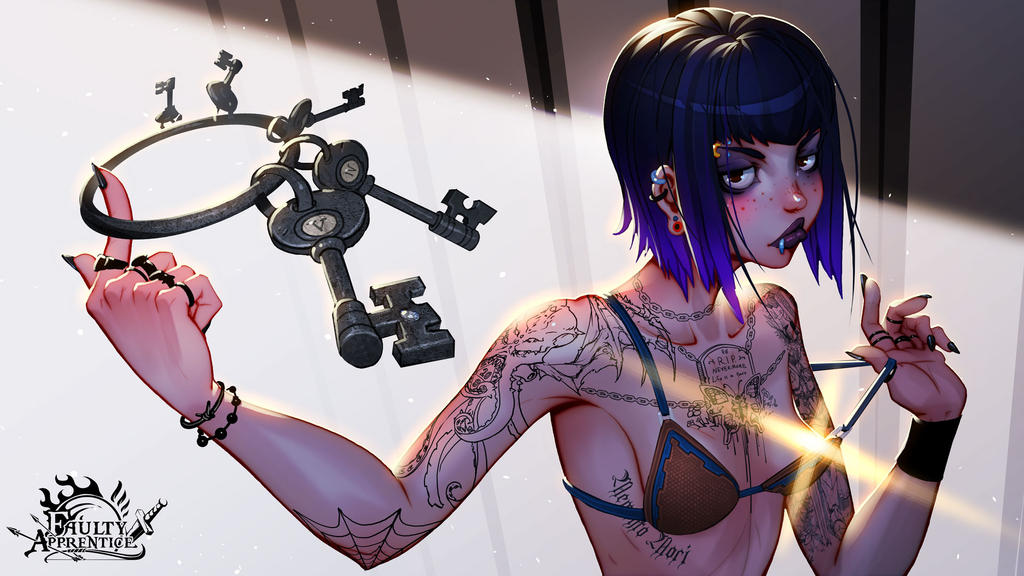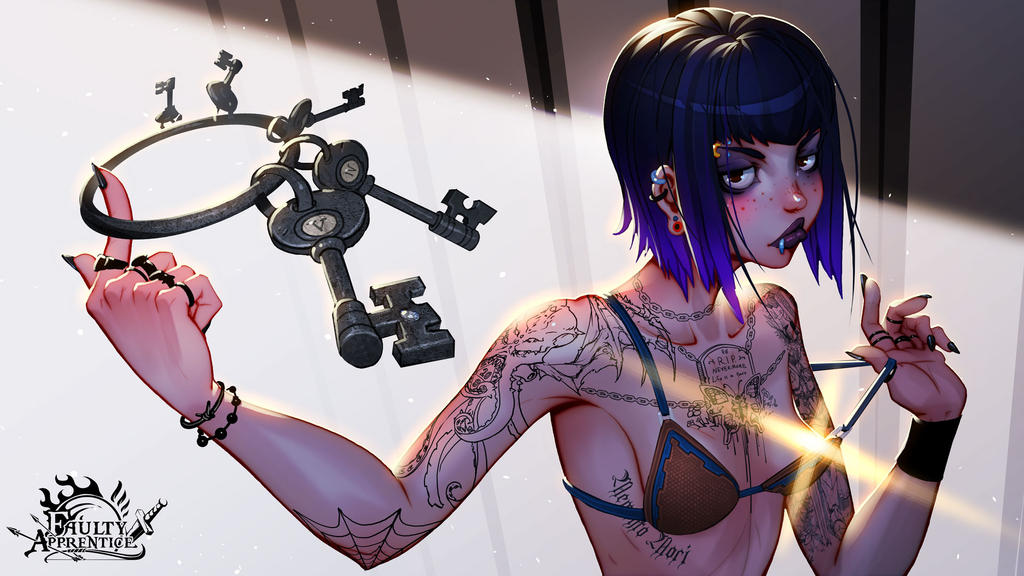 Watch
Goth Guard:
"I guess its not totally lame having a male prisoner. Why don't we start with a strip search? ...What? I don't care if the other prisoner is watching. Just do it. The First Guard will be doing her rounds soon."
1. Very well. I have nothing to hide.
2. You have no right!
3. You first…
Comment
with your choice and hit the Like button to show your support!
Greetings Apprentices! Your good friend and humble scribbler, Din here to share this illustration of the most cheerful character in Faulty Apprentice!
Faulty Apprentice Free Demo:
bit.ly/FAdemo
Downloadable image set:
gum.co/MpQiZ
Patreon Uncensored Version for $2+ tiers:
www.patreon.com/posts/goth-gua…
Patreon Topless Version for $5+ tiers:
www.patreon.com/posts/18572072
Special thanks to Alchemist Tier supporter, Teo, for the opportunity to draw this character (=
- din