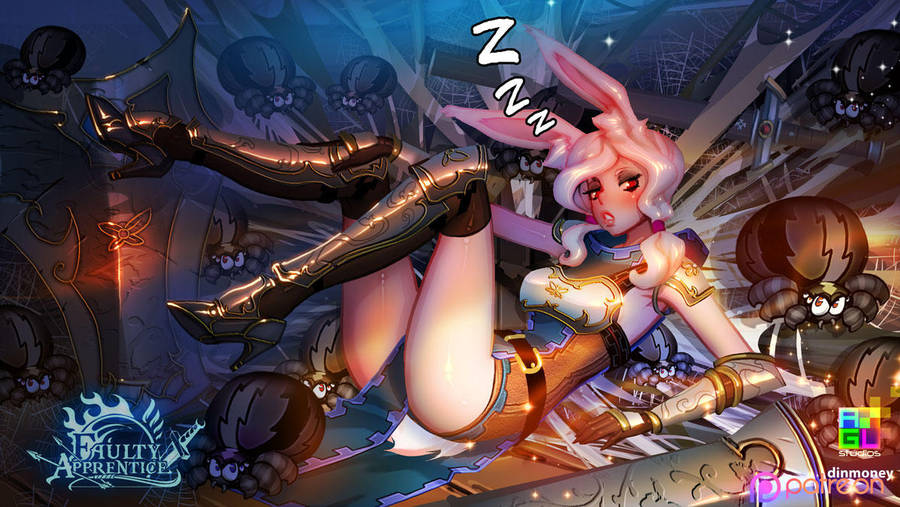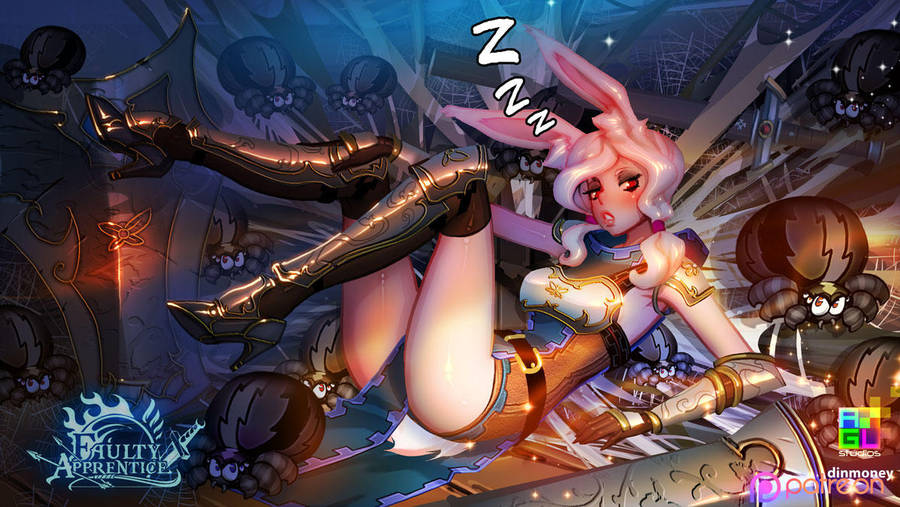 Watch
Bunny Guard:
"You have to find a way to get rid of these Spiders, Apprentice! Just don't let them bite you, cause the venom will... zZzZz."
Spiders begin to circle as the Bunny Guard falls unconscious. You have a single moment to take action!

What will you do?
- Use your
Book & Scrolls
to...
- Use your
Bow & Arrow
to...
- Use your
Sword & Shield
to...
- Use your
Cloak & Dagger
to...
Comment
below with your response and don't forget to hit that
Fav
button to help Faulty Apprentice gain renown!
For more Faulty Apprentice development art, support us on Patreon!
NSFW Story version available for $5 tier+
hare
!
Bubble Bunny Butt Update for $2 tier+ tomorrow!
Bubble Bunny Butt NSFW Story version for $5+ tiers Friday!
Check out our Free T-Shirt Give Away!

FA: T-Shirt Give Away Urgent Job

Greetings and salutations everyone! Your good friend and humble host, Din, here to share some exciting news! To celebrate the start of our AGL Studios Redbubble store, we are Raffling off a Faulty Apprentice T-Shirt to our Patrons! Report to the Commander for details on how to enter!


Commander: "War is coming, Apprentice, and Stars Reach is in need of reinforcements. I would send one of my Captains, but their Instructing takes priority. You are the only one that has a chance of moving unnoticed outside the castle, with all of Vaultes spies about. Will you do this task for me?"
Urgent Job: Reach 300 Apprentices (patrons) by Jan 31, 11:59pm.
Chances to Win:
$2 tier = 1 raffle ticket
$5 tier = 2 raffle tickets
$10 tier = 5 raffle tickets
*Comment with name of patron that referred you to get an extra raffle ti
Thanks for supporting viewing my artwork! (=
-din