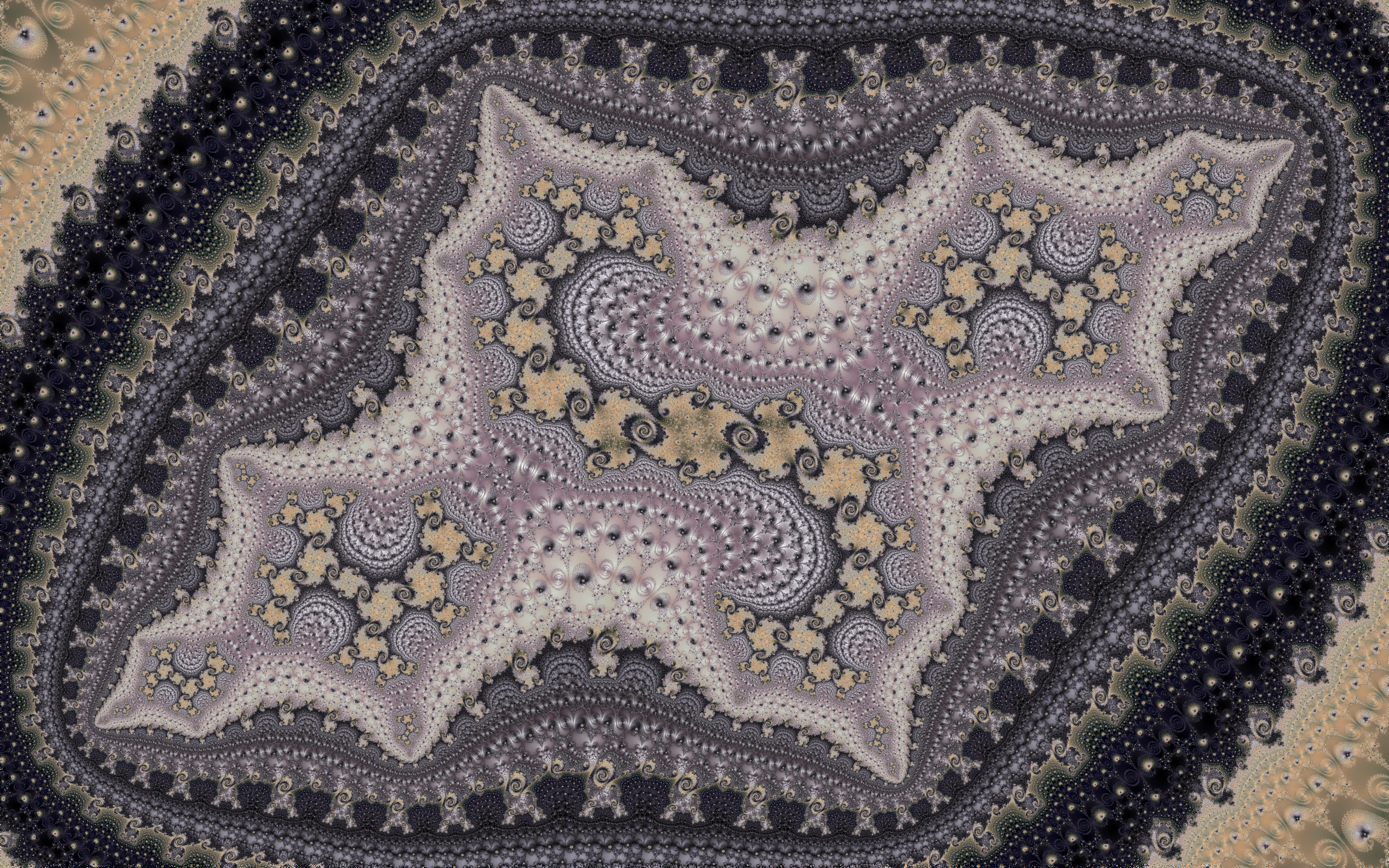 Fractal extreme, mandelbrot set

Here is the final version of evolution of trees, succeeding the prototype. More than 2 weeks render time for this image
I want to go deeper on this location, but I'm not sure if it's doable. I will need a lot of patience.

Coordinates:
Re = -0.749,624,497,378,761,682,078,626,204,268,361,386,845,295,278,123,640,257,544,815,714,245,582,864,796,728,016,987,502,039,767,791,356,081,486,877,471,965,951,748,581,253,882,975,777,885,730,827,532,104,698,067,397,213,779,012,974,511,726,247,624,509,405,298,147,130,483,778,736,122,972,203,130,169,470,392,874,7
Im = -0.034,270,108,740,460,169,451,729,515,457,494,748,680,515,346,724,391,118,531,748,547,383,705,957,729,359,301,718,429,997,787,132,227,942,154,534,366,289,982,005,919,142,082,076,326,747,807,809,784,967,848,438,076,905,104,018,293,013,090,695,421,984,135,743,924,258,851,663,672,311,920,874,163,384,970,654,955,1

Magnification:
2^757

Beautiful embroidery

Reply

Brilliant work, Dinkydau! I wish to you more patient, that you will can upload similar works!
Reply

Thank you! I guess I'll have to be patient.
Reply

What for about perturbation?
Reply

That may be a good idea. I already have the next stop of this extremely deep zoom in Kalles Fraktaler. I wanted to render it with fractal extreme for nice colors, but it would take so long...
Reply

Dinkydau. I have primitive fractal Movie Maker! It is primitive, it works with Kalles Fraktaler .KFB files, but support different coloring algorithms: sqrt(like Ultra Fractal), ln(like Ultra Fractal), linear (seems like Kalles Fraktaler). I can't understand, how to color frame with acceleration (like Fractal eXtreme). Do you know that???
P.s. If I realize Fractal eXtreme coloring, I would give my programms to you and you could render colorful vids in Kalles Fraktaler.
Reply

Sounds interesting! I am not sure how the acceleration works. I know the gradient speed affects the number of colors in the gradient while acceleration appears to do almost the same thing. The most important function in fractal extreme for interesting colors is "interpolate color". When you stretch the gradient using either gradient speed or acceleration, interpolate colors, well, interpolates colors which makes the gradient smooth.
Because I'm an artist, I don't use kalles fraktaler for any final renders, just to explore.
I'm still using fractal extreme just because of the color options (and because it doesn't crash on my computer).
I would love to use perturbation for artwork.
If you could realize something to use:
-either gradient speed or acceleration, or both;
-interpolate colors;
-stripes,
in combination with perturbation, that would be very awesome! Then I could render very deep zooms and even deeper images.
Reply

So, acceleration maybe is derivative function of speed, but I'm not sure.
Reply

Fractal eXtreme use only LINEAR interpolation, it no colorful. I use cosine interpolation. It give more brightness and colorfully. I works about Bezier interpolation - like Ultra Fractal. Acceleration works with maximum iterations count, isn't it? For coloring I should disassembly Fractal eXtreme and... I must know assembler like professional. In code I can see coloring.
My fractal programms use no few 4096 colors. 4096 colors makes your fractals more smooth. Now my program loads palettes from bitmaps, but I would write custom palette editor soon. I can post to fractalforums for about my program (How to use).
For about Kalles Fraktaler: if it crash computer - set in Task Manager (Ctral+Alt+Del) -> Processes -> right click button on Kalles Fraktaler -> Priority -> low. It don't make exploring or rendering slower, but you can work on your computer where you want.
Reply

Nice!
Keep a smile on


Lillyanna
Reply

Reply

Reply