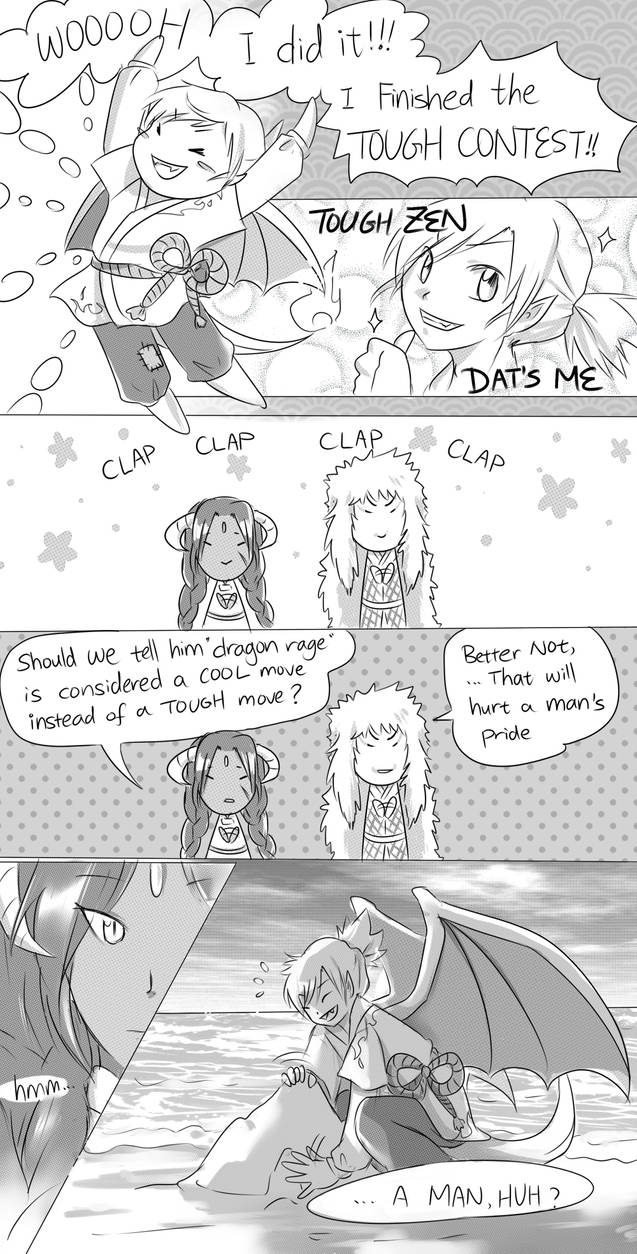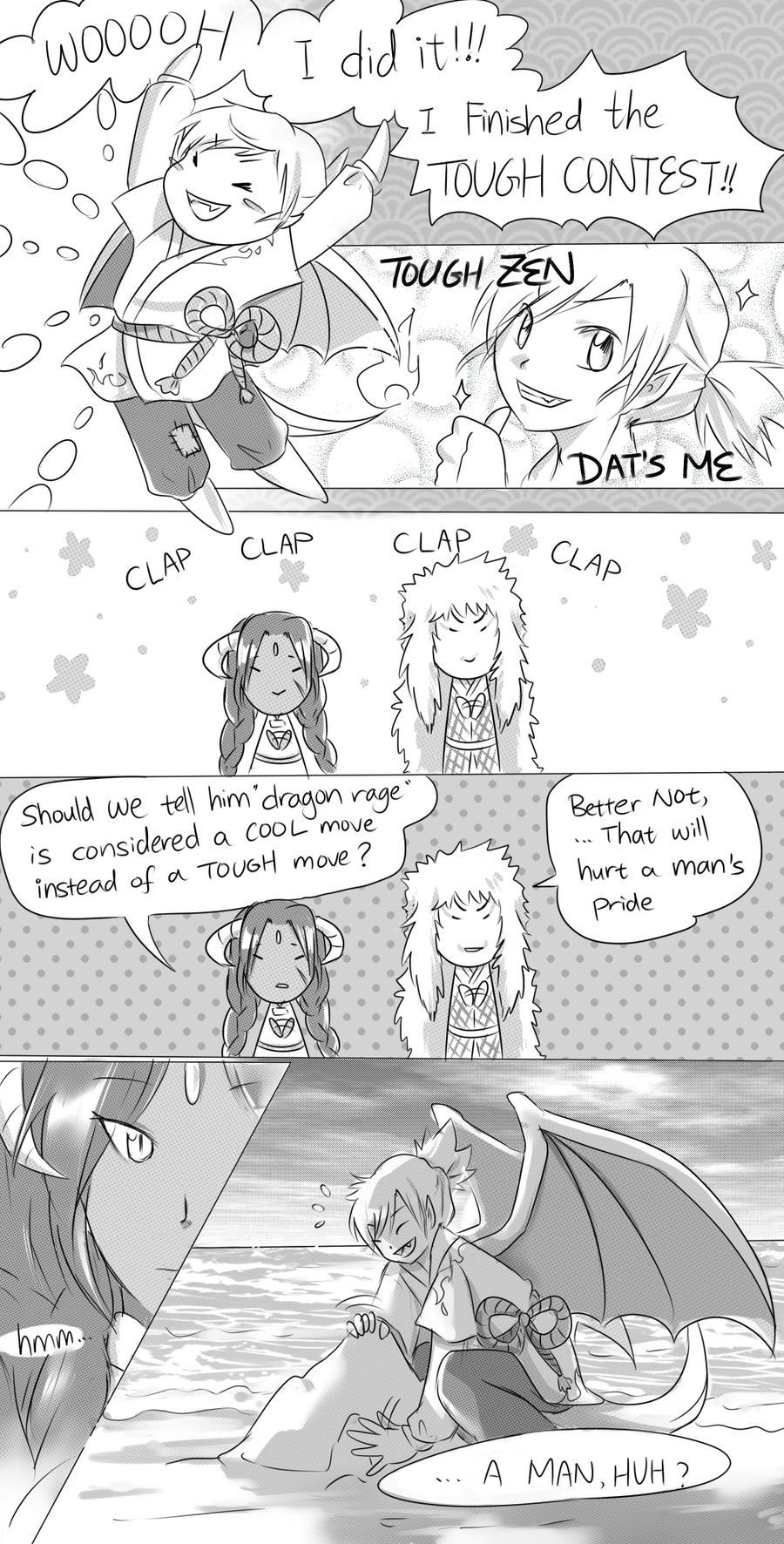 I just love every part of this entry so much but that last panel just gets me every time. All of your entries have been so full of life and energy and Zen's wacky antics but that last panel is just such a beautiful glimpse into something pure and innocent but also growing / v \ I think Yisun is seeing it too!

And I just love Yisun and Fushishi's interaction in the middle, ehehehe

Honestly you just blew me away this entire contest, Ding o|-<
Reply

sjfdkjhsdfsd lmao Yisun just see a little boy making a sandcastle that is about to turn into a pokemon and eat him yisun's witnessing zen's life giving powers

wahhhhhhh i'm so happy that you have enjoyed my entries ;;v;;/ I hope they leave you with a smile and omg, I really want to do more comic/manga strips in the future. MISS DOING THESE SO MUCH
Reply

AUGH DING, YOUR ART WILL ALWAYS MAKE ME HAPPY AJDISOFJASDIF //clings to you and Zen fffffffff

I loved ALL of the parts of this--the colored ocean scene was gorgeous, and your use of tones and textures for the manga portions was just so spot on! Especially the water in the last panel omggggggg //gushes over all of it oAo
Reply

Reply

Yaaaaaassssssss
Look at that tough sandpile
Reply

pFFFTAHAHAHAHAHA xDD and then turns into a pokemon and eats Zen. rip
Reply

Oh my gosh this comic was WONDERFUL GO ZEN YOU BE DA MANLIEST MANLY MAN THERE EVER WAS LOOKITYOUGO
Reply

AW ZEN YOU'RE THE MANLIEST OF MEN DON'T YOU WORRY Q7Q
Also Chiasa totally shed a tear of pride for her friend >v>
Reply

FFFFFFF. So this comic and dragon rage image set are amazing and the cutest thing. Uh...I mean TOUGHEST. TOUGHEST THING. SO TOUGH.

This is really awesome and Zen's personality really comes across and the "cool" and the "man" and diwbcisndnw938fjwkdbwkdjqjde.
Reply

skdfhjksjdhfdks IRISHHHHHHHHHHHH ;;7;; wahh I'm so glad you like it
and yes.. the.. THE TOUGHEST pftahaha
lmao... i dont know if i will ever make zen in a "man"

.. he shall be frozen in time and never GROW UP
Reply