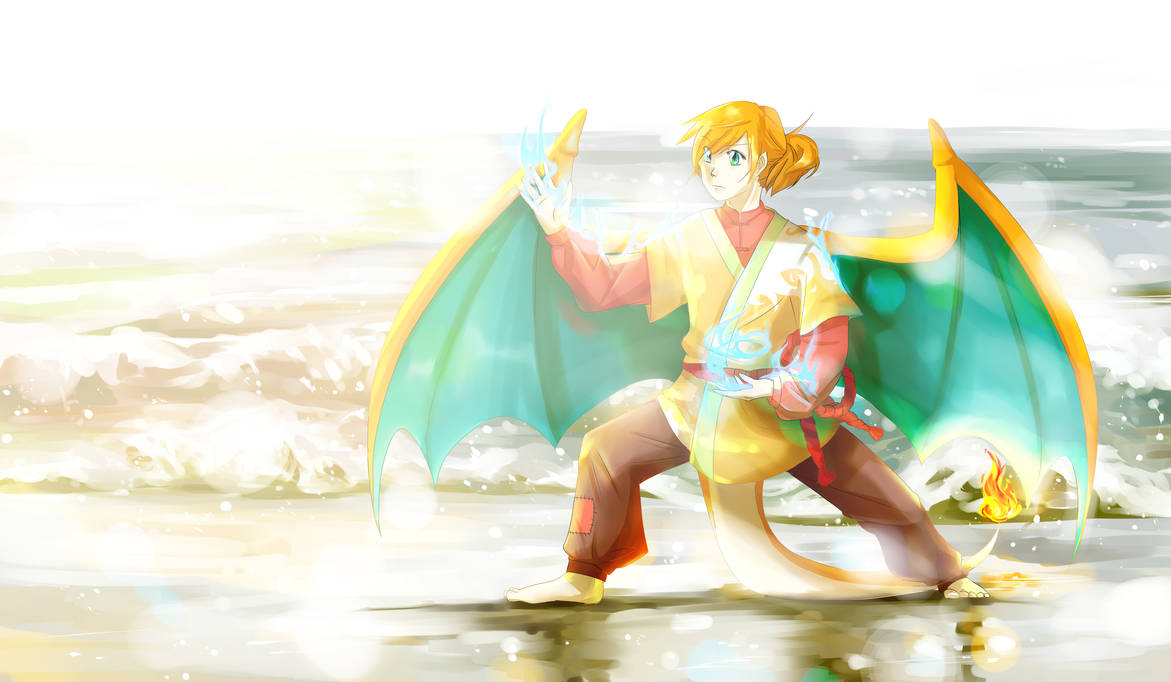 PART 1


PART 2


PART 3


Zen took a deep breath, and repeated Fushishi's words of encouragement in his mind: "Don't doubt yourself." Don't doubt yourself. He took another breath and looked out over the ocean, which for reasons unknown to even Zen himself, he chose as his competition spot. Tilting his chin upwards, the Charizard took a determined step towards the water.

Then, a single, small wave approached him. Before he could back away in fear, it brushed over his exposed feet and rose up around his ankles. It's coming for me. Zen thought to himself as he shut his eyes close. Just as quickly as the wave swept by, however, it was gone. "We'll be back in a few days, all right?" A soft voice unraveled form his memories. "Your mama and papa just need to feel the wind and the waves--"

The waves. The waves and the ocean that took his parents away all those years ago. Being a fire type was bad enough, but with that kind of association with the ocean... Well, the fear of water had gripped him for too long.

Zen could feel Yisun and Fushishi's expectant, guiding eyes on him, and he opened his eyes slowly. Another wave was coming. The Charizard didn't flinch away this time, however. Instead, he extended out one of his legs, and traced out a small arc in the wet sand. The waves kept on rising and falling back, rising and falling back, like the rise and fall of a breathing chest. Chiasa had taught him this particular Taichi move. The Charizard breathed out a sigh as he summoned a Dragon Rage, though in his heart, maybe, just maybe, he finally found peace.

Dragon rage is the manliest dragon type move that will deal a deadly 40 hit-points ALL the time. WHATEVER SHALL THE WORLD OF 40+ HP POKEMON DO!?
Oh man, I've been itching to draw some ocean scenery for a suppperrr long time ;;v;;/ So.. found an opportunity to get it all out~~ woosh woosh
Zen
Yisun

Fushishi