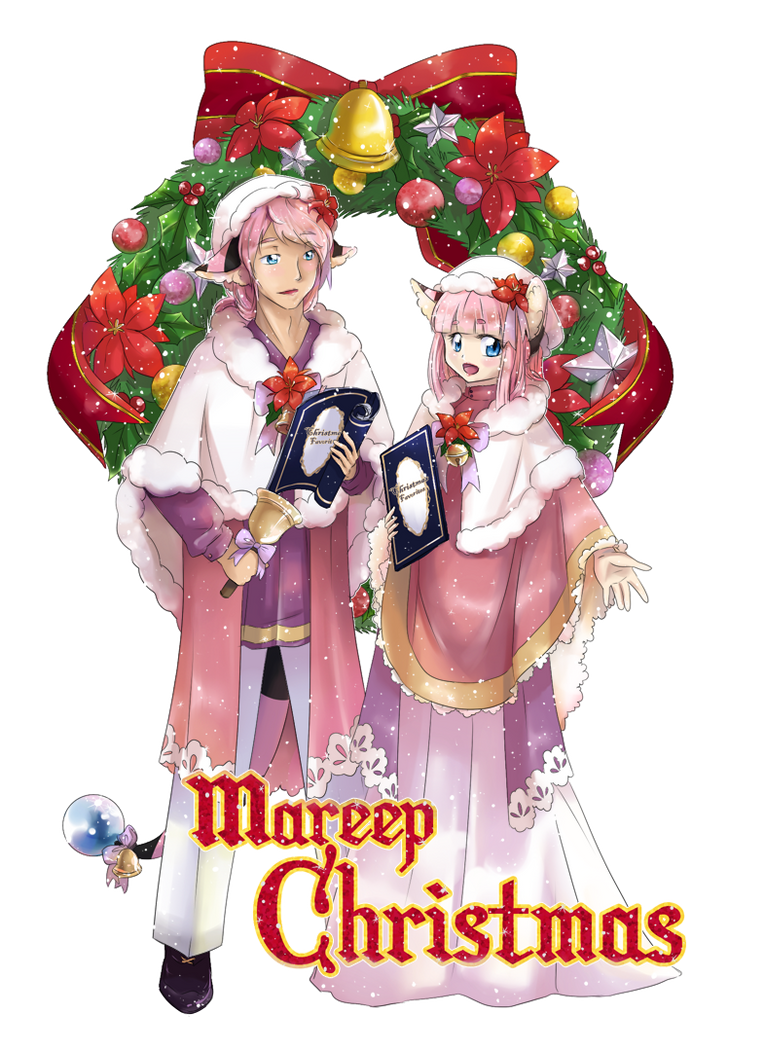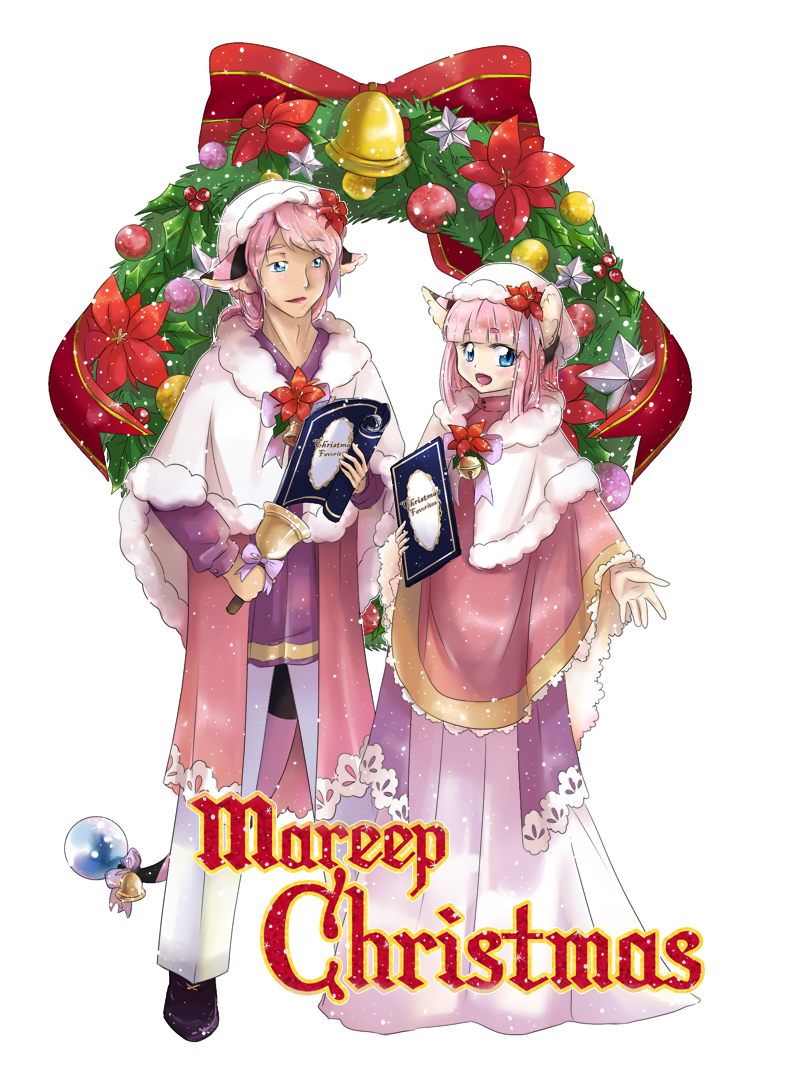 Watch




Surprise

I'm your secret Santa!




Hope drawing Takumi is alright, I followed your point 1 Secret Santa Wishlist point, and went more free form with this gift! When I saw Takumi was a Flaaffy, I just had to draw him with my own flaaffy gijinka together! Who doesn't love a bit of pink goodness for Christmas



Double pink fluffy sheep goodness!!
And also... I love puns, and I know they are flaaffys,... but close enough to mareeps

These outfits are inspired by lovelive christmas choir set outfit 8D I LOVE choir/ caroling outfits >u<
Hope you have a great Christmas and winter time!

Main:
Zen
Sachi
Takumi

SO MUCH WONDERFUL PINK !!! Q v Q
omg "Mareep Christmas" <333
Love how the wreath frames the picture! This is just so delightful and wonderful!!
Reply

Reply

It looks perfect >v<
From all of the presents, this one is totally my favorite >v<
Reply

The sheer level of holiday cheer in this is amazing! The sparkles, the clothing, the coloring, (THAT WREATH), everything was done so well!
Reply

Reply

Reply

Reply

Oh you so punny >v> mareep christmas
It's so sparklyyyy I love how the silver star ornaments in the back are a little bit transparent <7<
Reply

Oh my woord!!!! This was a wonderful surprise and I love it!

Look at them! Aah all this pink is wonderful! //Tears up
I honestly can't put into word exactly what I love about this image it's just perfect. Thank you so much! Also thanks for giving Takumi some love.

Merry Christmas too you!!! ;v;
Reply

;;7;; MERRY ... i mean, MAREEP CHRISTMAS!


I'm so glad to hear that you like it! >: 3 We should def rp sometimes, all your character sounds absolutely LOVELY!!
Reply

Lol Mareep Christmas is the best.. //weeps ;0;

I love it so much I downloaded it to me phone! Plus yes we should totally have a sheep rp!
Reply

sdkjhfsddf yesssss please ;;7;; love to have a sheep rp or.. any rp at all!! How do you usually rp? Are you usually on discord? or do you do notes/ google doc/ skype as well?
Reply

This is so precious!!!
Gosh Amazing job I love the little details and the sheeps are so cute <33
I hope your SS is surprised haha!!
Great work all around!
Reply

Reply