Literature Text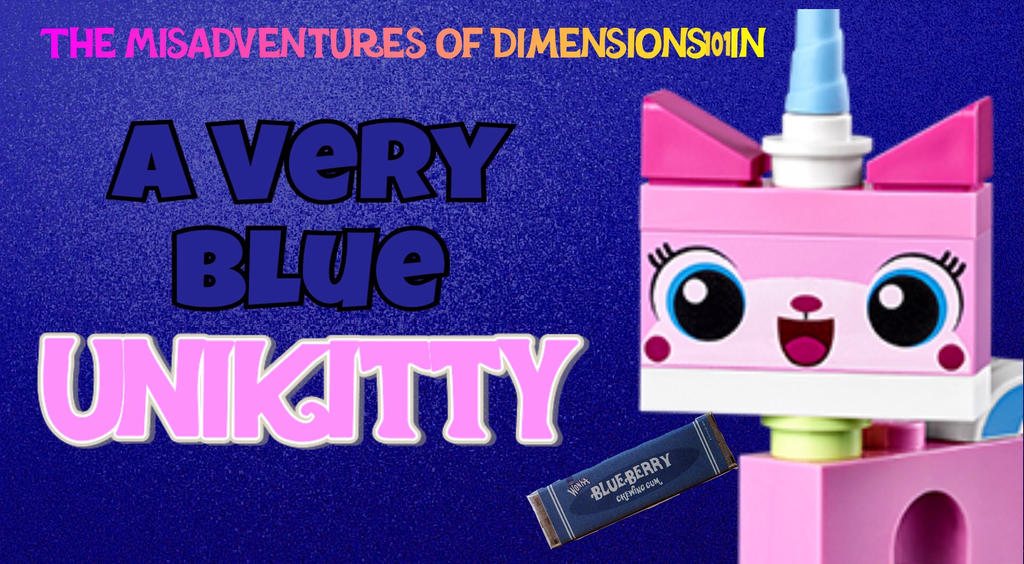 Unikitty: (humming)
(She came across Gamer Kid)
Gamer Kid: Oh, Hey Unikitty. Where's Trystin?
Unikitty: Don't know. (She sees a strip of gum)
(Before she can grab it, Bad Cop stops her)
Bad Cop: Uh, uh, uh! That gum is off-limits, Unikitty.
Unikitty: Hmmmm. (Idea) Hey there's a crime in progress at Downtown Bricksburg!
Bad Cop: Nice Try, Unikitty. *puts the gum in a Unikitty-proof safe* And don't get any funny ideas.
Gamer Kid: Unikitty, you better do as Bad Cop says. Me and the main four Skylanders have got our eyes on you.
Spyro: You'd better not try anything funny.
Jet-Vac: Don't even try to open the safe.
Stealth Elf: We're on to you.
Eruptor: Uh, yeah... What they said.
(I came in)
Me: HEY LOOK A JAYWALKER!
Bad Cop: And don't even distract me, Gamer Kid. Why don't you go to the arcade and play some Rampage?
(Later)
Unikitty: Hey guys check out my new flower.
Spyro: Nice try, Unikitty. We're not gonna fall for that trick.
(They hear rumbling)
Bad Cop: Uh-oh. It's the bedtime tremors. Everyone, head into bed, NOW!!!
The only one awake was Bart Simpson, who snuck into the room everyone was at earlier, takes a welding torch to the safe and successfully opens it, then sneaks the gum into Unikitty's paw. The next morning...
Bad Cop: Rise and shine, cadets! It-- UNIKITTY!!!
In Trystin's room
Unikitty: GAH! Glitter duty!
Me: (jolts awake and franticly shoots toy darts)
Bad Cop: Unikitty, what I meant to say was that the gum was off limits until today because...
Good Cop: It's your birthday!
Bad Cop: Yeah, what he said. Now let me go downstairs and... *sees the security footage of Bart sneaking the gum into Unikitty's room* WHY THAT LITTLE!!! *Rushes towards the Simpsons' room*
Me: So what's the deal with this gum?
Gamer Kid: I heard it's some kind of power-up.
Spyro: I think I saw a movie where someone tried the gum and became this giant ball. I dunno if she exploded or not, though
Unikitty: Well okay. *starts chewing*
Jet-Vac: *Reading the wrapper* "Wonka Three-course gum. Warning: Consumer may turn into a giant blueberry. In case of overripeness, contact help immediately. Should the consumer explode from overripeness, a friend of the consumer's mustn't panic, because the consumer will be restored to his/her original state five seconds after exploding. Consume at your own risk!"
Me: Uh oh.
Gamer Kid: Don't worry. If Unikitty explodes, she'll come back to life in five seconds. No big deal, Trystin.
Me: No that. *points to Unikitty*
Her nose is turning blue.
Unikitty: What?
Bad Cop: *stops strangling Bart before heading downstairs for a coffee break*
Gamer Kid: Hmm. If I didn't know any better, I'd say that your blowing up, Unikitty.
She looks down and sees herself swelling up.
Eruptor: I am NOT calling a doctor for her.
Stealth Elf: I'm not sticking a pin in her! She'll pop if I do!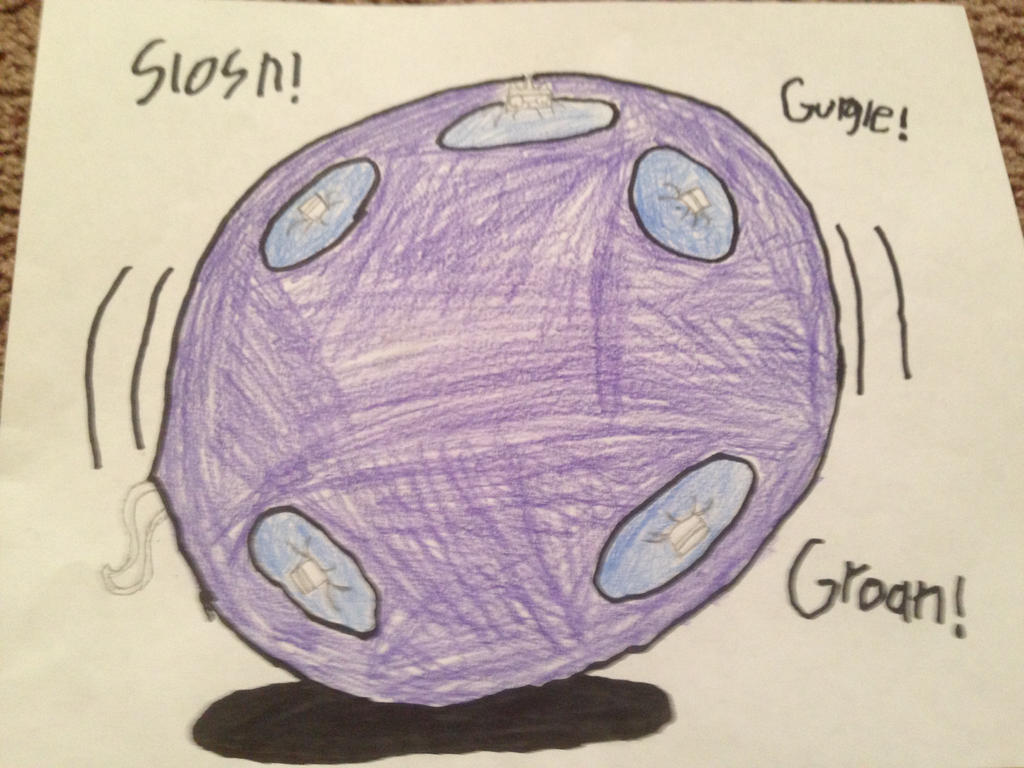 As the four Skylanders clamor, they don't realize that Unikitty is now a giant blueberry with paws, a tail, and a head.
Me: So cute!
Gamer Kid: Hey, Unikitty. Blow a bubble so I can take a picture. *gets out his cell phone*
Unikitty: Okay.
Gamer Kid: *sees Unikitty blow a bubblegum bubble and takes a picture of it on his cell phone before storing it in his cell phone's memory* Peace! *Leaves*
Spyro sees the bubble pop as Unikitty licks it off her face.
Spyro: I'm surprised that she hasn't gone TOO ripe. Otherwise, she'd paint the whole room a deep cobalt.
Jet-Vac: Don't look now, but she just swallowed it! SHE'S GONNA BLOW!!!
The four Skylanders leave.
Me: *Hugs her*
Unikitty: *gets bigger and bigger until...she lifts her tail* This is gonna smell like blueberries, I know it. *Starts to blush*
Me: Do it.
The sound of a giant whoopee cushion can be heard.
Cyborg: I dunno about you, Bad Cop, but SOMETHING is in the air.
In Unikitty's room, a blue fog that smells like blueberries wafts around.
Unikitty: 'Scuse me. *cheeks turn purple from blushing*
Me: Unikitty, I love you!
As she gets bigger, her tail lifts up and down uncontrollably, releasing more of the blueberry-scented aroma until it's raised fully casing her to be like a giant blue gas bomb as her swelling slows down.
Unikitty: THANK YOU, TRYSTIN! I'M SO HAPPY, I FEEL LIKE I COULD... FEEL LIKE I COULD... I FEEL LIKE I...
Dark blue stretch marks begin drawing themselves onto Unikitty's body as it begins to pulsate and creak.
Me: You okay?
Unikitty: KYAAAAAAAAAAAAAAAAAAA!!!
An explosion can be heard.
Bad Cop; Did you hear something?
In Unikitty's room, both the entire room and me are coated in blueberry juice. Various LEGO pieces that make up Unikitty are scattered through out the entire room in their normal colors. A few seconds later, the pieces put themselves together until Unikitty returns.
Unikitty: THAT WAS THE BEST EXPLODING BLUEBERRY EXPERIENCE I'VE EVER HAD IN MY ENTIRE LIFE!!! * hyperventilates*
Me: Your alive!
The blueberry juice begins to morph into a big blue duplicate of Unikitty that goes to the rooftop of the house and falls asleep.
Unikitty: *reads the wrapper* If the exploding person happens to be a Unikitty, a larger duplicate made of Blueberry juice will be created. I didn't know that.
Me: Unikitty, you can be my roommate if you want.
Unikitty: Okay. By the way, I've named the blueberry juice double "Blunikitty".
Me: Cute name.
Later that night, in my room, Unikitty sleeps on top of me.
Me: *smiles*
THE END!