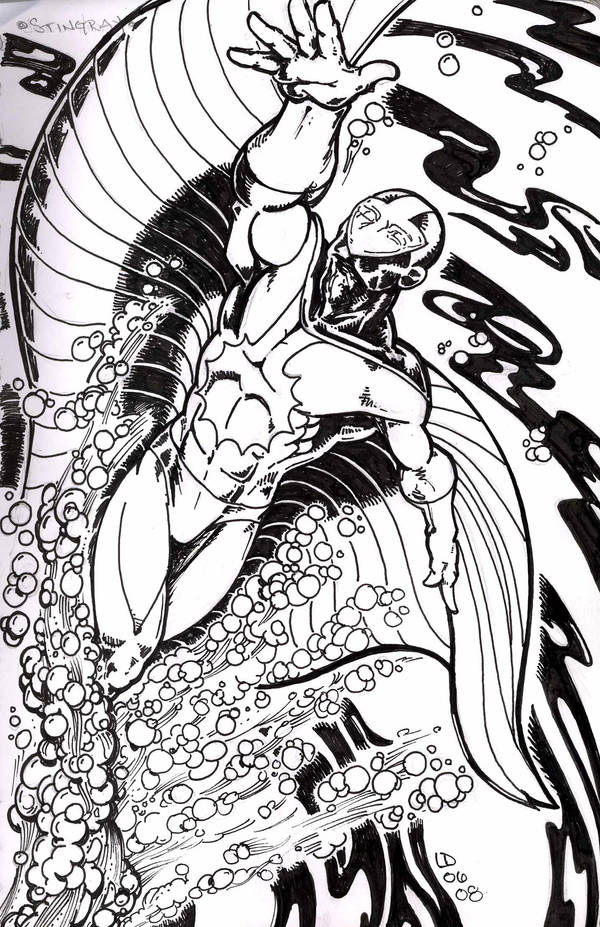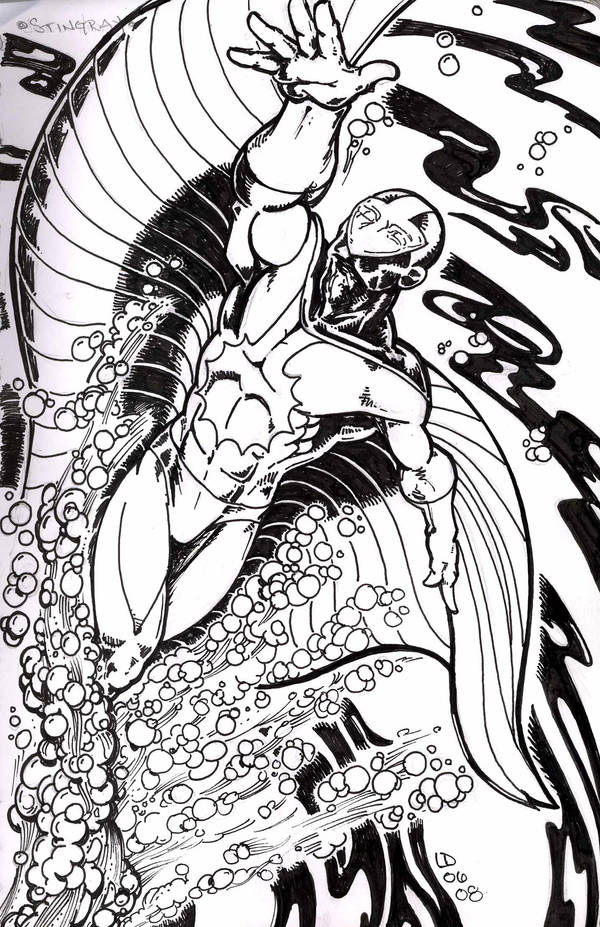 Watch
the finished sketch of marvel's Stingray. from my sketchbook.

Damn bro, this is sweet! A definite under-used character done right!

Reply


thankya. i definitely tend to like the characters that are not a-list. i don't know what that means about me as a person

one reason i always loved the avengers was the chance to see guys like stingray, jack of hearts, yellowjacket, etc. that you rarely get to see. fiding a great illustration of jack of hearts by a great artist was like finding a hidden treasure cuz he just never appeared anywhere. i have a redesign of stingray that i like a lot. when i finish it (and get a new scanner) it'll be on here as well.
Reply

That's why I liked Marvel Two-In-One and Marvel Team-Up, they always seemed to put obscure characters with the Thing and Spider-Man! And like you, I LOVE giving props to these forgotten gems! I mean, would you like another Wolverine or Deadpool added to the million already out there, or a sweet Stingray?

Reply

perfectly stated. that's why i was SO disappointed with the avengers line-up of spidey, wolverine, etc.
Reply

Don't be surprised to see Deadpool as an Avenger soon! Though I really like the addition of the Red Hulk!
Reply

i'm not up on any comics for the past several years. i stopped reading all of them other than invincible around the time ronin was unmasked in avengers. not that i hate comics, just don't have the money to burn these days. as for invincible i am years behind there as well. i think tpb 5 or 6 is the last one i read. i miss 'em, but i was not enjoying avengers so it wasn't so hard to quit

Reply

Tell me about it! I've had to completely stop buying them with an occasional $3 splurge here and there! Total suckage! One of those is the Avengers series, like the new line-up (even though Wolverine and Spider-Man are way over-exposed!) and Bendis' writing and Romita JR.'s art have been fantastic! Issue 5 has a timeline with alot of interesting gems of possible events to come like the Ultron wars and current stuff like the Fantastic 3!
Reply