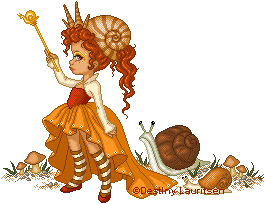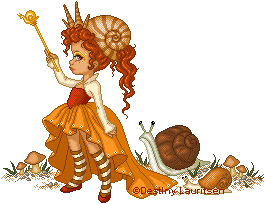 Watch
Reposting old pieces from my pixel-site. This one was made in 2008 as the example doll in my "Princess of..." contest. This was, by far, the best contest I've ever hosted; each entry was so unique and beautiful and it was amazing to see the final lineup. I'm SO tempted to run another contest using this same theme, just to see if the results would be equally spectacular...

Image originally posted at Sabraelle's Garden.
Base and Image © Destiny Lauritsen.

These images are not to be redistributed, reproduced, reposted, or edited in any way. Thank you.

Great color scheme and she's so pretty!
Reply

This is such an interesting character!
Reply

Thank you!

When I was trying to come up with an example doll for my princess contest, my first sketches were of a ladybug-inspired dress (with huge spotted panniers) and they somehow morphed into a snail design... Someday I'll have to attempt the ladybug one again.

Reply

I never knew snails could look soo cute! I love this doll to pieces <3
Awesome job as always.
Reply

oh, she's so cute!!! i love her sweet face!!

Reply

Reply