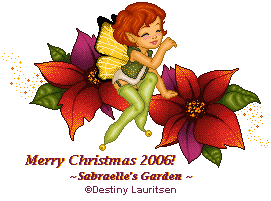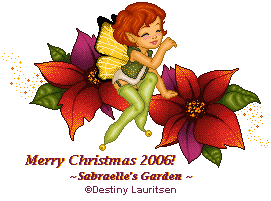 Watch
Reposting old pieces from my pixel-site. This one was made as a gift to my pixeling friends for Christmas 2006. That year, my family hung burgundy-colored, velvet poinsettias on our porch banister; however, as soon as the snow touched them, the dye began to bleed and the results (beautiful mistakes!) inspired the flowers here. I wish real poinsettias came in this color combo!

Image originally posted at Sabraelle's Garden.
Base and Image © Destiny Lauritsen.
These images are not to be redistributed, reproduced, reposted, or edited in any way. Thank you.

omg your dithering is godly.
WATCHING.
Reply

Hehe, the only thing that kept my ego from swelling to epic proportions after receiving that awesome compliment was the fact that I had to look up the word 'dithering.'
I officially FAIL as a pixel artist, not knowing the proper terminology...

Thank you again for the sweet comments- I so appreciate the feedback! *^_^*
Reply