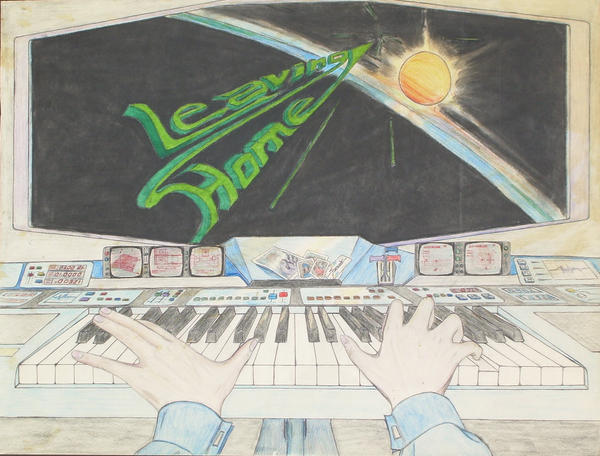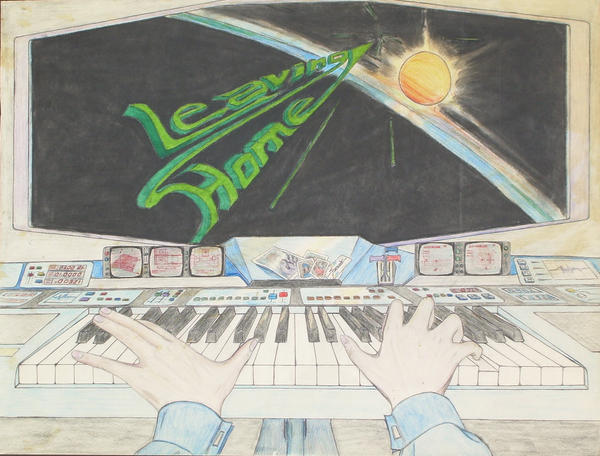 In about 1985, I drew this as an album cover for a friend who was hoping to release her first album. The title refers to leaving the shelter of home and (high) school which we had both just gone through then.
In retrospect, I really wish I had not rendered the text as part of the drawing. It would've been a lot more sensible to add it afterwards. And, the drawing would stand better on its own. I suppose I could GIMP the text out, but I'm just not motivated enough to.
Unfortunately, we had a bit of a falling out after that, and the drawing never got used. It's been sitting for 22 years now, so why not publish it online?