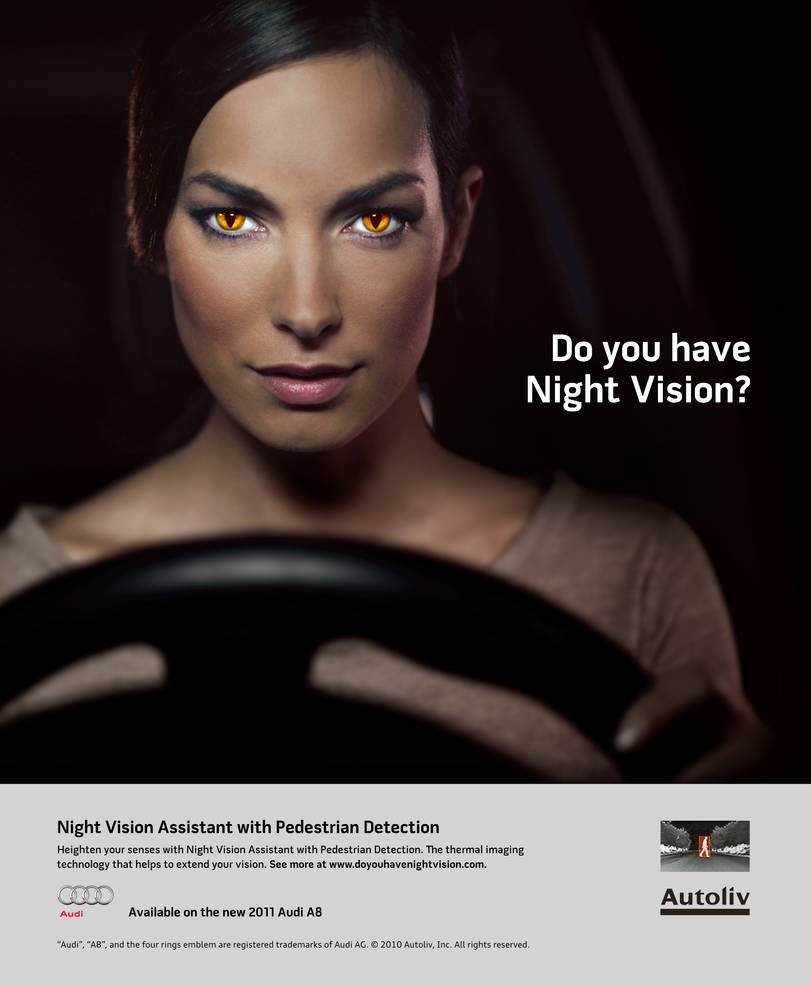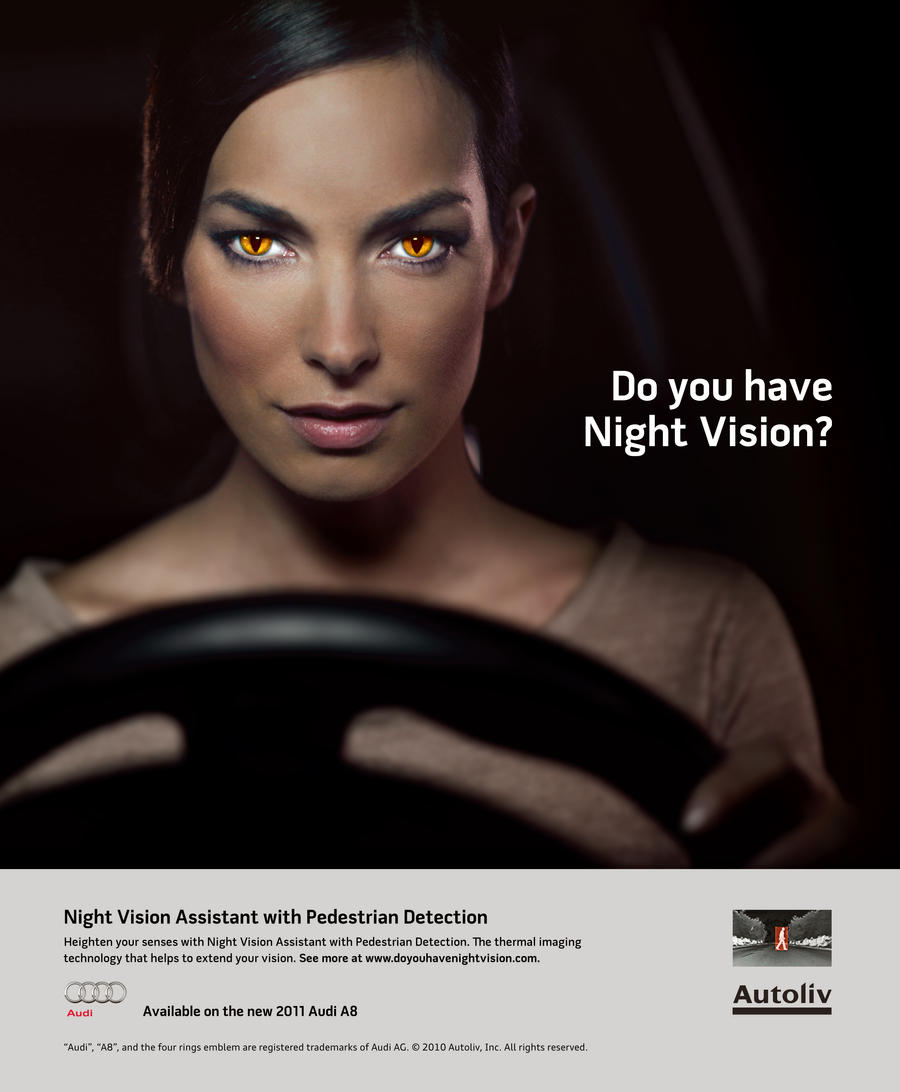 Watch
Title: "Do You Have Night Vision?"
Media: Print
Size: 10" x 12"
Client: Autoliv
Featured in Gotham, LA Confidential, Ocean Drive, Ritz-Carlton and Robb Report Magazines for Q3 2010 - Q2 2011.
Night Vision is a pre-order add-on package for many current vehicles, including Audi and BMW brands.
Official Website:
[link]
Conceptualized by David Caroll of our Eindhoven team.