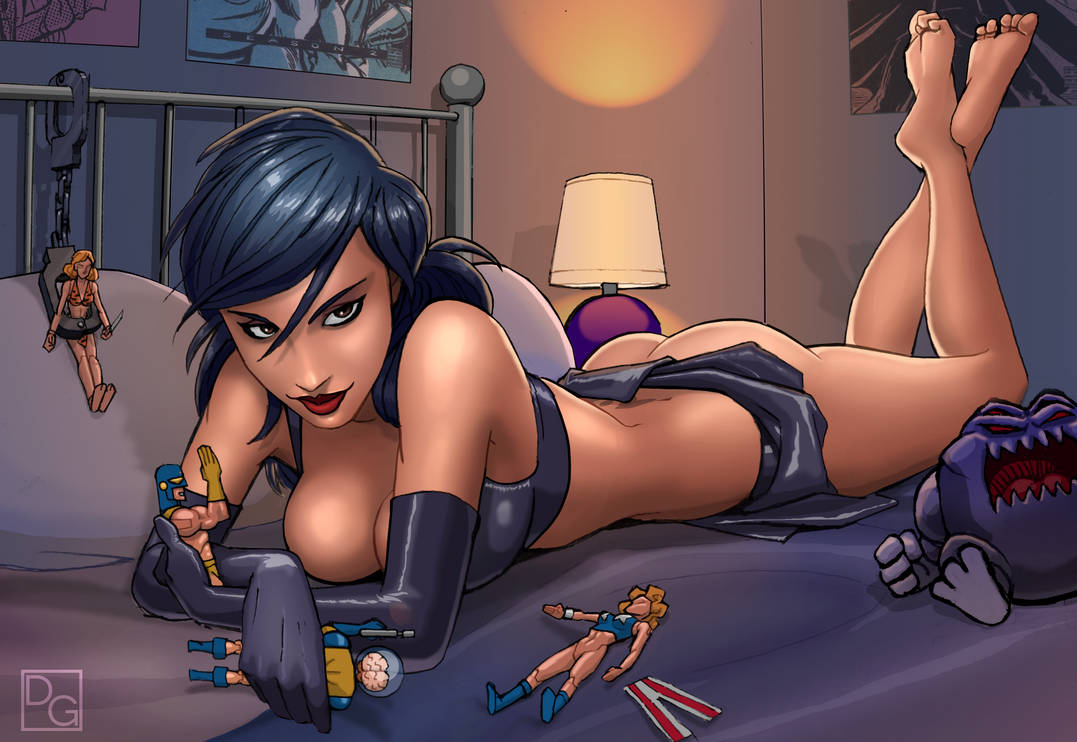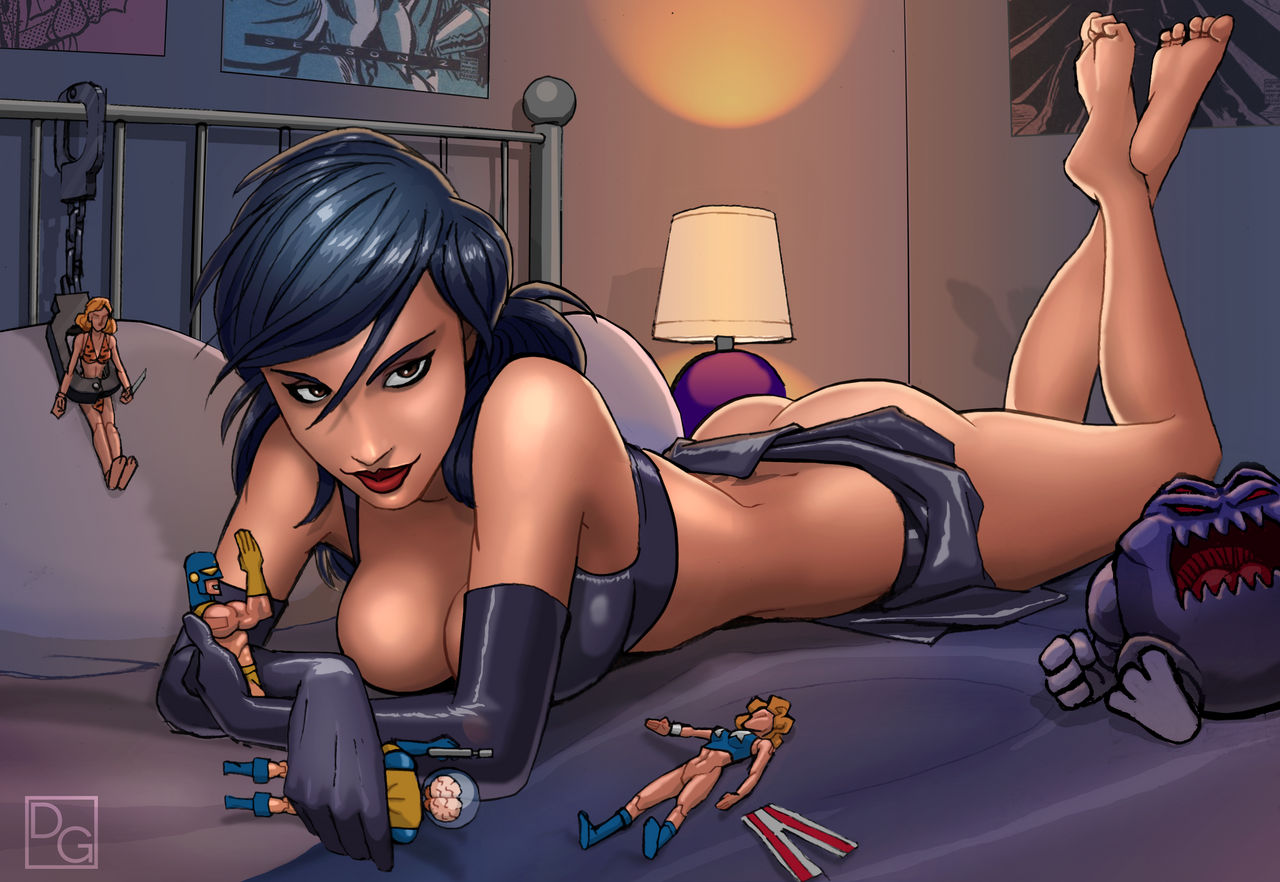 Who says only kids can have fun with dolls? Jenny Nowhere plays/plans out her next moves!
Commission piece for

of his nefarious rendition of Jenny Nowhere
.
Commission requirements

- Jenny Anywhere - check
- Show she's sexy - check
- Show she's sinister - check
- No undies - check
- optional other characters - check
Not a fan of backgrounds, but muddled my way through it. It was a ton of fun to do this. I originally planned on her holding only her two primary love/lust interests, Dr. Brain, and Captain Evening. After finishing them, I was reminded of my old Action Figures I used to play with on my bed as a kid. I had so much fun creating doll versions of them, ended up created one of Terry Tornado, Gazoom, and Jung-La too. Don't ask me why they don't have their pants on. Jenny Nowhere's plans must involve something naughty!
The character of Jenny Nowhere is available for use by anyone, with only one condition. This paragraph must be included in any publication involving Jenny Nowhere, in order that others may use this property as they wish. All rights reversed.