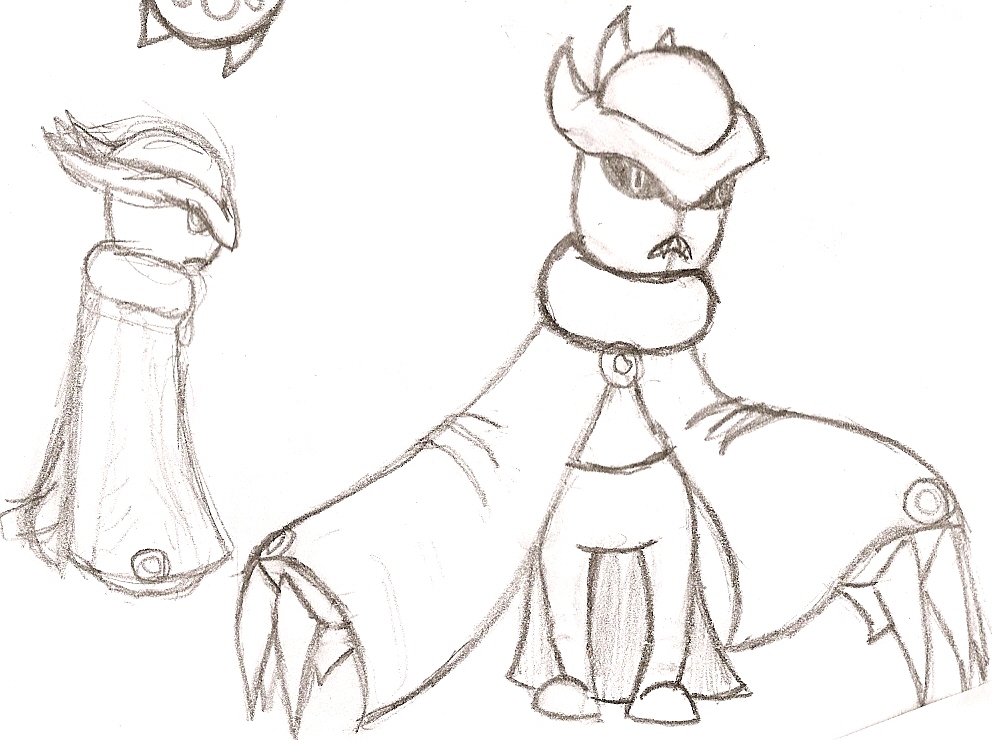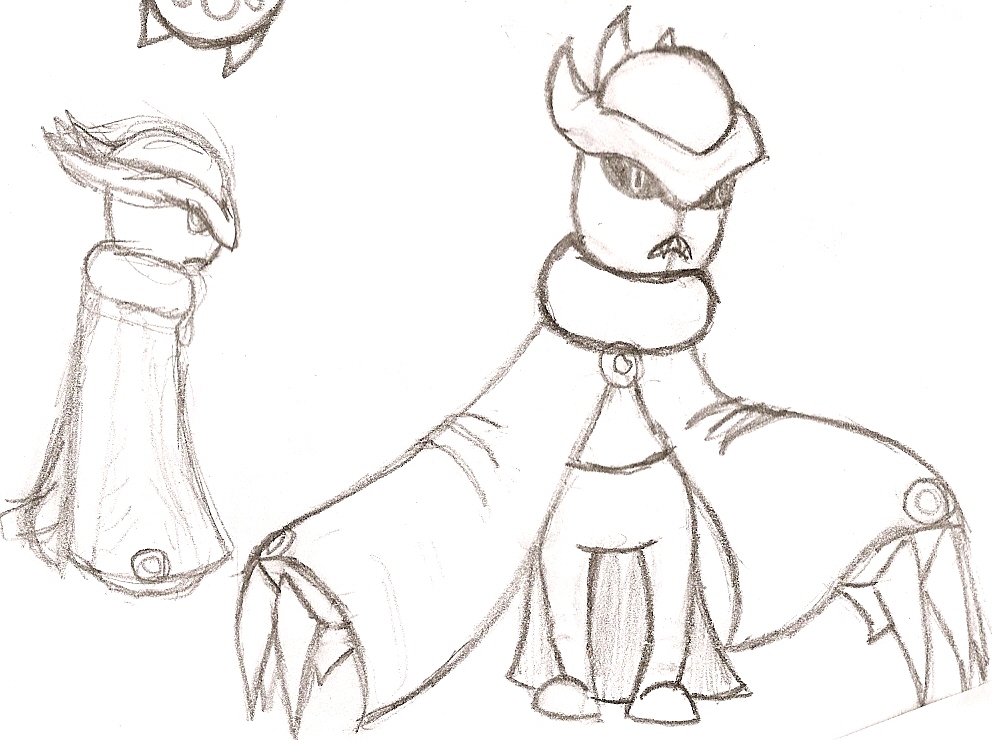 Watch
Tenebane (can you guess what words the name is derived from?)
Shadow Pokemon
Type: Dark/Steel
Height: 4 feet 3 inches
Weight: 69 pounds
Flavor Text: It seems to manipulate dark energy to hide itself during brighter times of day. At night, it will search for a victim to stalk and attack mercilessly. It is said that negative feelings from other organisms will spur this Pokemon to attack. It is swift and can easily avoid capture.
Ability: Intimidate/Dark Cloak*
Gender Percentage: 50% Male 50% Female
Evolution: none
Stats and Moves: It has below average HP and Defense, and terrible Special stats(its SPAttack is the lowest in the game) it can't take a hit from a good special fighting/bug/light move, but it has insane Speed and Attack, plenty of great blade-themed physical moves, annoying moves, and stat boosting and passing moves.

*Dark Cloak
Increases evasion during Starry Night weather.

This pokemon is based off of a stereotypical giallo film villain.

Color version coming soon.

Pokemon copyright to Nintendo
Tenebane belongs to me.

your pokemon rock i really like this one it will better colored though but other then that its a great drawing i like the way youy drew it
Reply

Great design, great concept.

Reply

I really like the name. Unfortunately, I have never seen a Giallo film. Perhaps you could enlighten me when you have the time?

Anyway, cool design, too! I like this lots.
Reply

that's really great design

i bet it looks even greater in coloured form

Reply