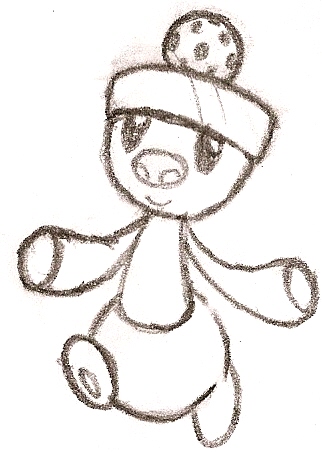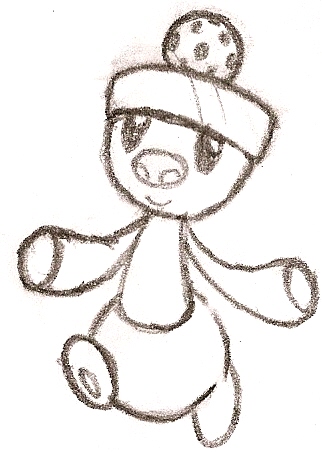 Snifflit
Pepper Spore Pokemon
Type: Grass/Fire
Height: 1 foot, 2 inches
Weight: 7.8 pounds
Flavor Text: The growth on its head produces hot, peppery spores which most creatures are allergic to. Unfortunately, Snifflit is allergic to the spores as well. Every time it sneezes, flames burst from its nose. The only way a Snifflit can breath fire is through sneezing.
Ability: Warmup*/Chlorophyll
Gender Percentage: Male: 50% Female: 50%
Evolution: Snifflit--(Level 15)-->Unnamed--(Fire Stone)-->Unnamed

Snifflit and family belong to me.
Pokemon is Nintendo's.

That's another one with a great concept. It's cute, too.

And I love the Grass/Fire type combination.

Reply

Interesting Pokemon concept. Unique, too. I like the design. You should probably color it sometime

Reply

That's a really cool design. o_o
Reply

cute.

fire and grass are pretty unusual duel type... o.o
Reply