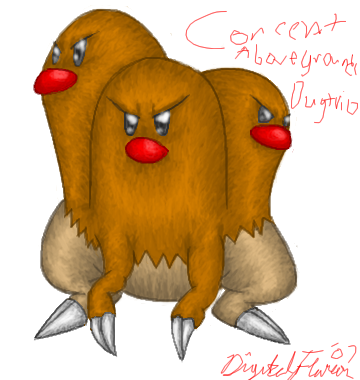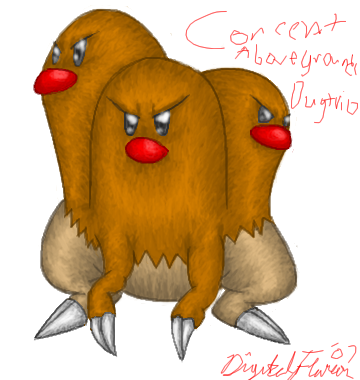 Watch
Sequel to Aboveground Diglett. Functions the same way as Diglett. Except that it has forelegs and two extra heads to help it dig.
Dugtrio belongs to Nintendo.

[link]
To Diglett's Lower Half

It really makes sense, actually.
Reply

it looks good

not sure about forelegs... their muscles look bit off to me...
Reply

I'll be posting a slightly improved version soon, since I have tons of stuff that needs to be uploaded.
Reply

Neat idea. It kinda makes sense, deosn't it?
Reply

Reply

That would be cool if this was on tv, games, etc. I like this better than Diglett's because it's a three headed one w/ arms.
Reply

There's a reason it can learn Scratch and Slash naturally.
Reply

I love this concept so much! X3 Diglet and Dugtrio are even more cuter then before..
Reply

This one is even cooler

I loves it <3
*fav*
Reply

This also makes sense. Go you. XD
Reply