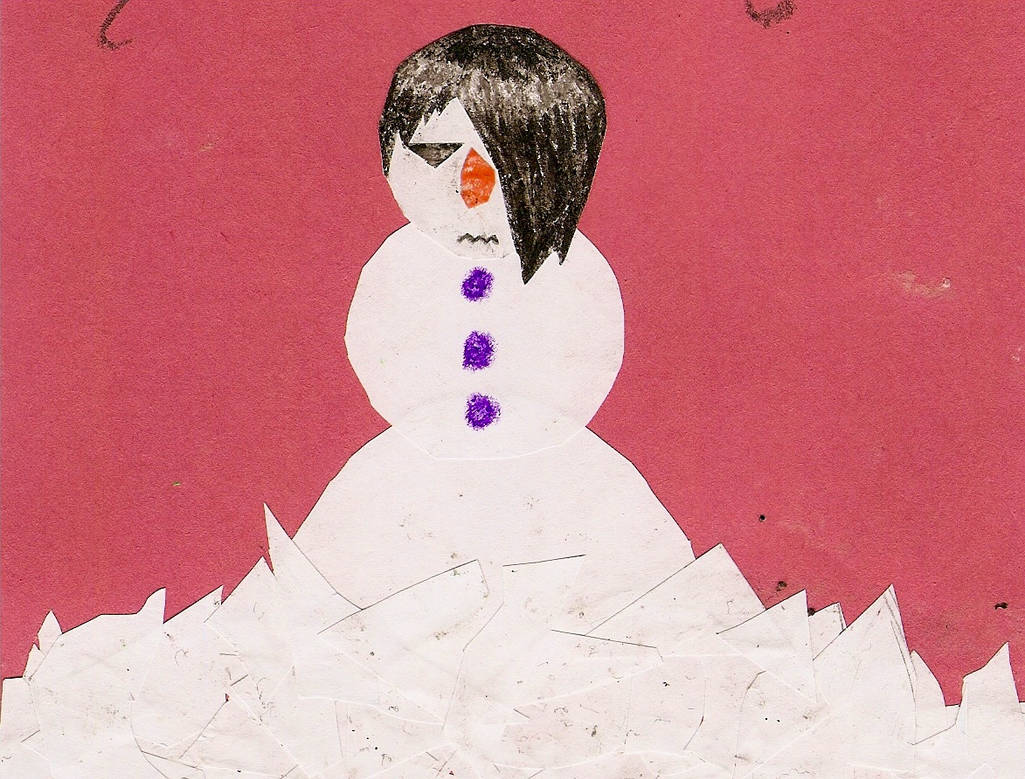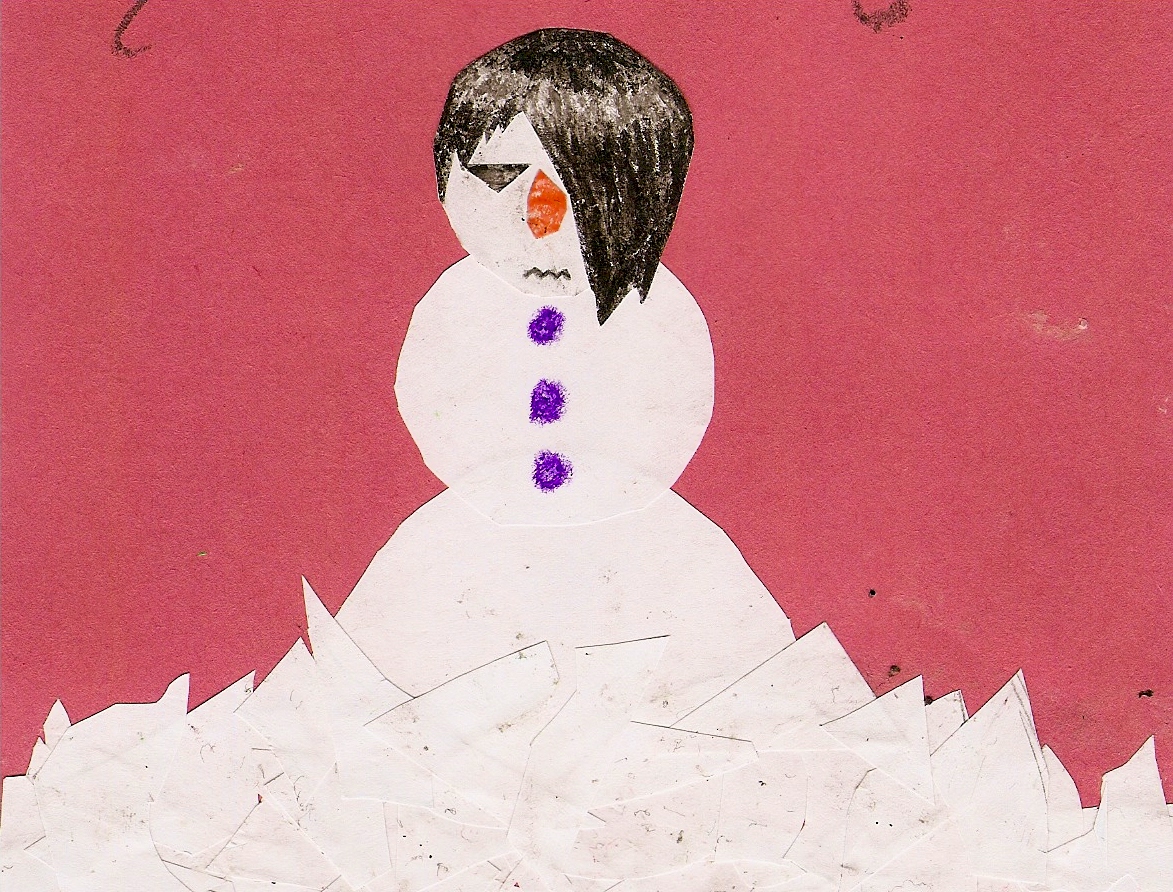 Just a humorous idea for a Christmas card, isn't it? I hope you have a happy holiday.

Merry Christmas.

Materials: Red construction paper, printer paper, black, orange, gray, and purple crayons, and glue stick.

Amen. Never be emo, anyway
Reply

Or a bully, bullies are like emos except they look like everyone and they "cut" other people's emotions instead of themselves.
Reply

You forgot to add "razorblades" to the materials list. :3 J/K
Happy Decemberween!
Reply

I did cut the while paper to look like razorblades, but you can't see it well when it's scanned. D:
Reply

I lawl. Emo snowman.

Merry Christmas to you too

Reply

heh heh... that's great

great card

merry christmas to you.

Reply