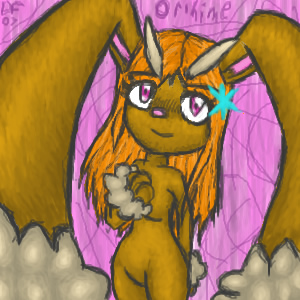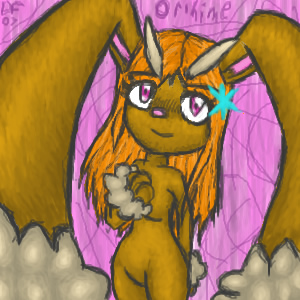 Watch
Dang Nalerala quiz takes forever! I really need to simplify it, it's so disorganized! Recently tested Orihime Inoue form Bleach and one of her highest results was the Buneary line, so here she is as a Lopunny. She also has boob remnants, but that's because Cursed Pokemorphs keep some traits from their unafflicted form, and Orihime is unfortunately known for her assets. She's such a sweetie pie! <3

I hope I will be able to explain the Nalerala quiz to you guys soon. It's a complex thing, ya'know!

Lopunny belongs to Nintendo
Orihime belongs to Tite Kubo

Reply

Holy crap, I wanna try drawing Lopunnihime now. =3
Reply

Go ahead then, but wait to draw the other guys until I get around to posting them, Either Ichislash or TangChad will be next. ;D
Reply

What's the Nalerala quiz?
Reply

First you need to know what Nalerala is; the word 'nalerala', means "cursed servant disease" in Ancient Fiorean. It is an affliction that has the ability to transform any non-pokemon into a type of Pokemorph, a Cursed Pokemorph. It seems to be sentient, like a spirit, but it spreads like a common virus, only a few people can see its ghostly form. Its master who created it, controls it, and can tell it to target any specific organism for infection.There are two different strains of Nalerala, 85% Pokemon and 90% Pokemon. The latter is the most common. One out of every seven victims will be infected with the 85% strain. Transformations are often painful, and can vary from quick and startling to slow and deteriorating. The Pokemon the victim is transformed into seems to be determined by personality, by the POV of the nalerala's master or even itself. The Nalerala quiz is possibly one of the most complex personality quizzes around, in an effort to decipher the thoughts of the evil force surrounding these strange transformations.

Nalerala and its master has much more to it than you think, It's a story that's been evolving for more than five years, and I hope to tell it in an epic comic soon.
Reply