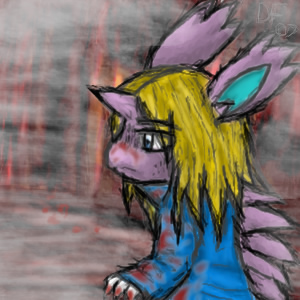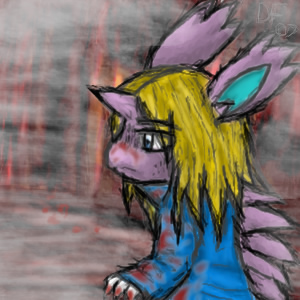 Watch
One day, after playing Silent Hill 4: The Room, I decided to put a few of the characters through the Nalerala quiz. Walter ended up getting the male Nidoran family, so I started doodling NidoWalters quite often. Silent Hill isn't a part of my uber-crossover doujinshi in the works. But Walter is one of my favorite SH characters, I couldn't resist. ^__^
Walter Sullivan belongs to Konami
Nidorino belongs to Nintendo
SH FOR THE WII DAMMIT!!!


There's just something that I like about this piece.

The misty BG? The "bloody" coloring, I dunno, but it's a

in my book, lol. :3
Reply

Nidorino looks really good with hair. xD You're really good at drawing pokemon.
Reply

OMG! another silent hill fan?!?! 8D
EEE! *fangirls* WALTER!

you made him look great! XD nidowalter. lmao
Reply

Yosh! I love Silent Hill!
Reply

WEEEEWT! I loves it toos! I have 2-4. 1 is rare! D8 and now origins is coming out in november or something gay like that and then numbah 5 after it sometime.

Reply

Never played Silent Hill, but damn this looks cool!

Reply

It's a fun experience when you give it a chance.

I also wanted to try a new messier looking style to fit the mood of the character.
Reply

Hehehe...he looks like a Nidoran Male! That's actually a pretty good idea...
Reply