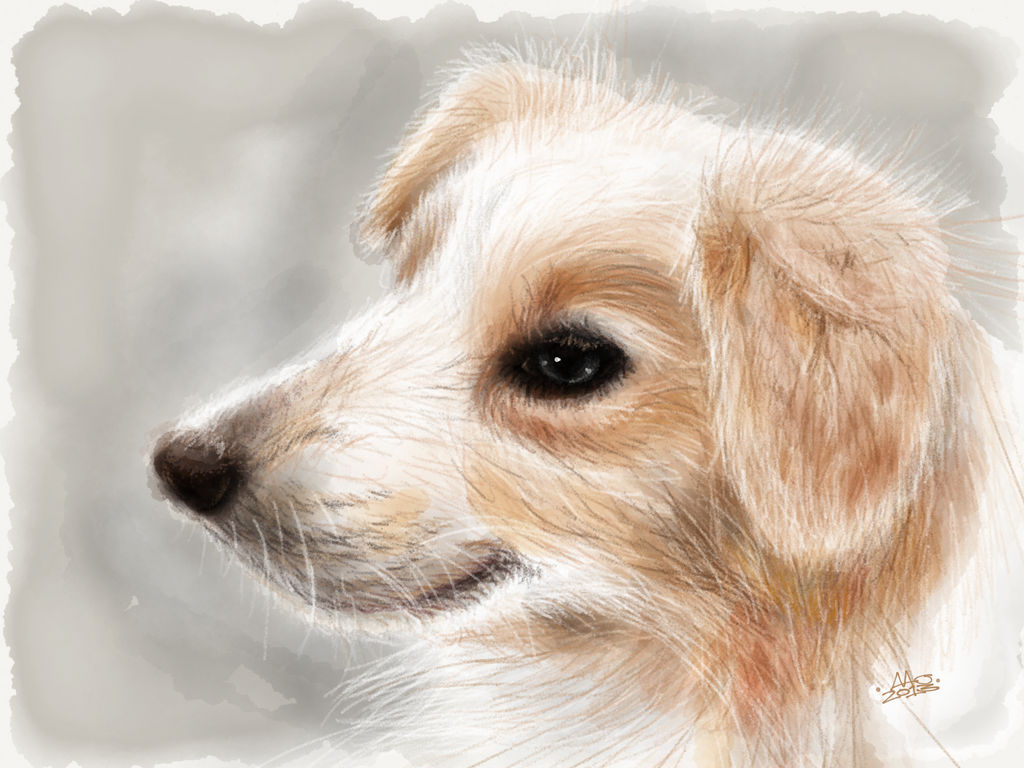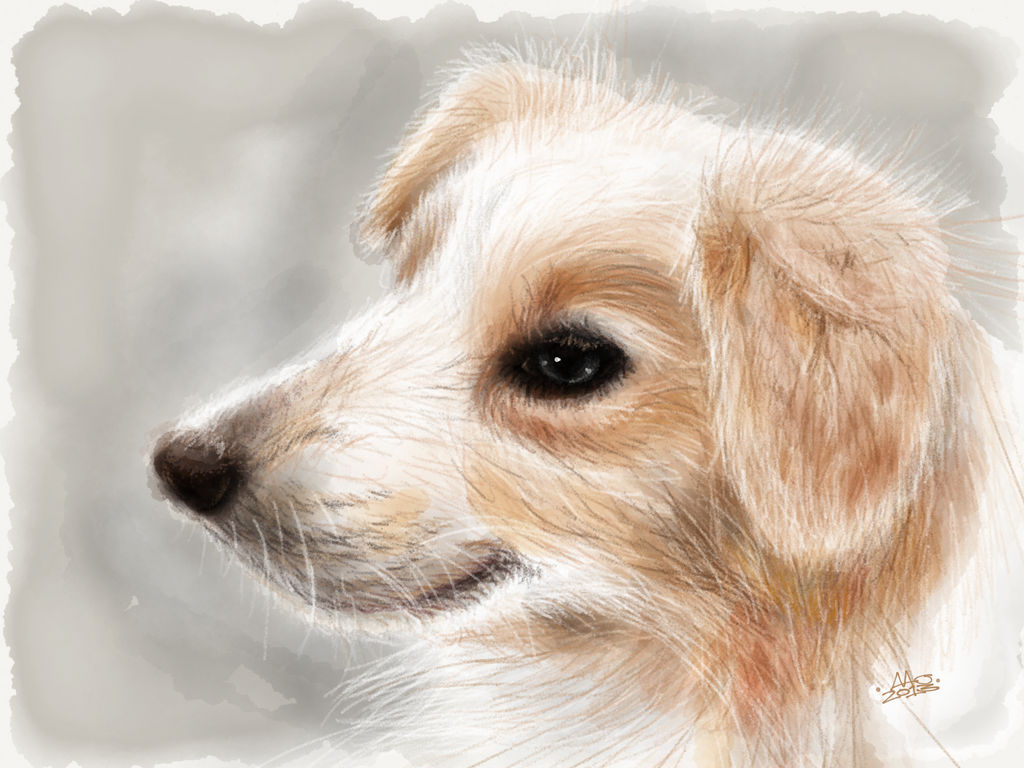 Watch
This is a drawing of my brother's family pet, Max. He's an energetic little Keeshound/Pomeranian/Fox Terrier cross who thinks he's the big kahoona... in reality he's just a spoiled little brat, but he is loved and a special member of the family. ;D
Total time taken: Approximately 2 hours from start to finish.
Canvas: Paper app by Fiftythree (
madewithpaper.fiftythree.com/
) on an iPad 3 (
www.apple.com/ipad
)
Stylus: PogoConnect stylus (
www.tenonedesign.com/connect.p…
)
Do also take a look at the making of video at
youtu.be/iE6i3ScihAQ
.
Comment & let me know what you think.


It's beautiful, if dogs could appreciate art, I'm sure he would have his paws all over it xD.
Reply

Max is pretty spoiled and extremely picky. I'm really not sure he would actually even look twice at it. Luckily, his owner loved the piece, and that's what really matters.

Thanks for the comment though.

Reply