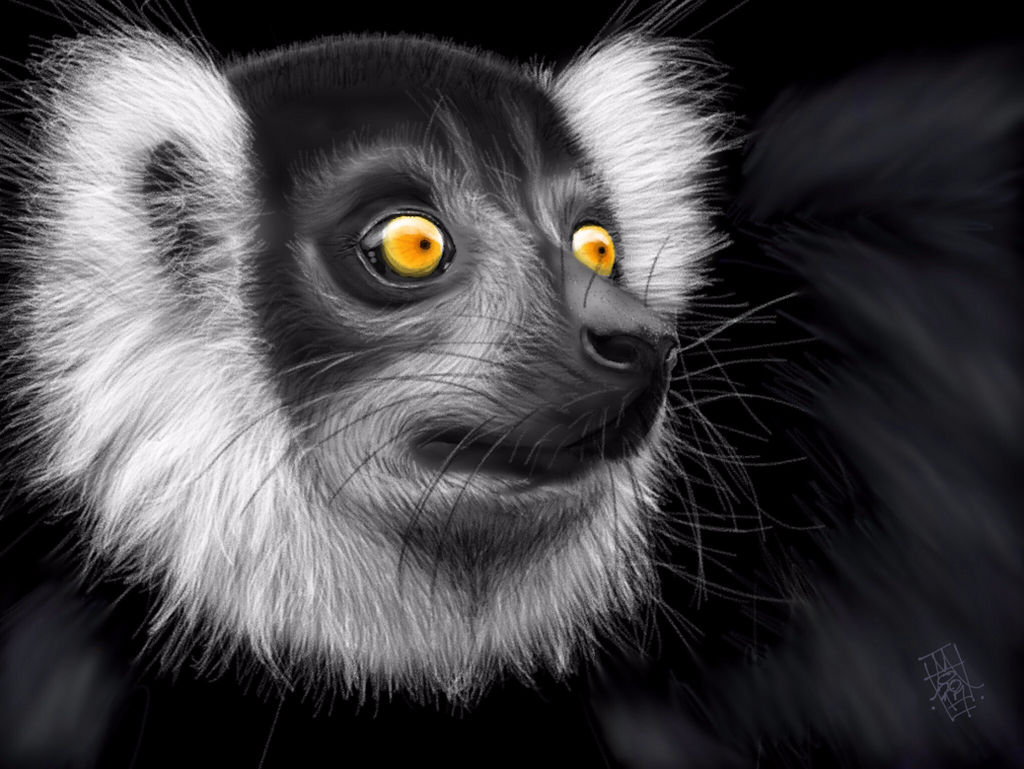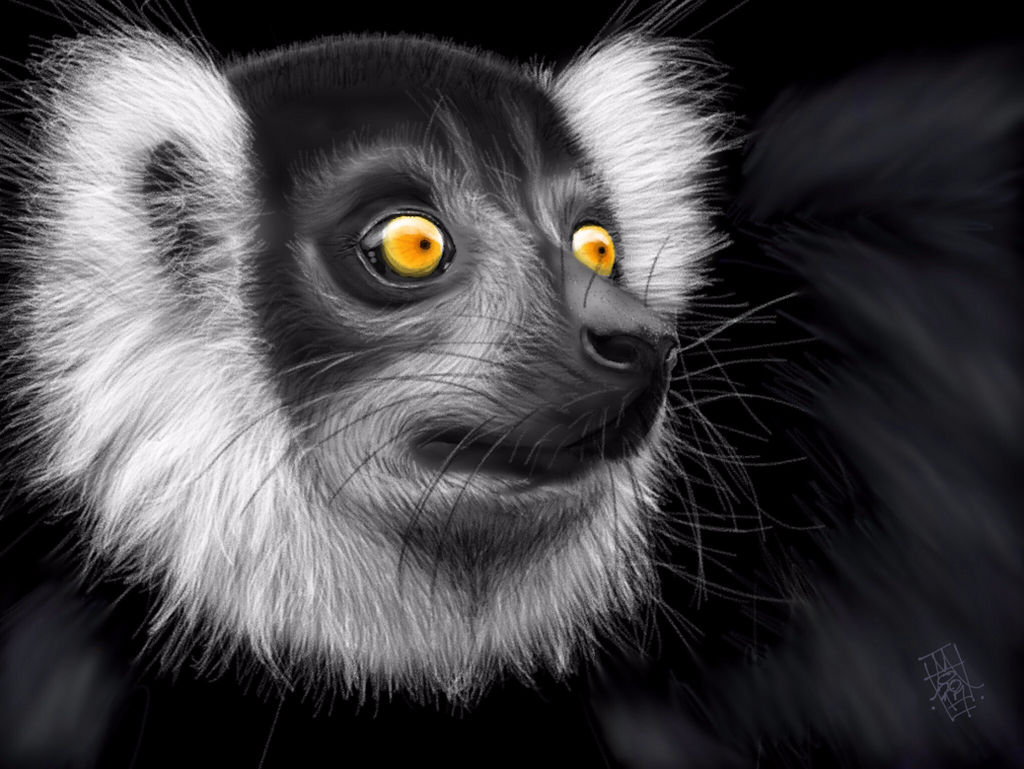 Another of Earth's beautiful creatures currently listed as vulnerable to becoming an Endangered Species mostly due to habitat loss; the Black Lemur.
I was drawn to capture this animal because of its striking fiery eyes and its awesome beard.

Total time taken: Approximately 4 hours from start to finish.
Canvas: Paper app by Fiftythree (madewithpaper.fiftythree.com/) on an iPad 3 (www.apple.com/ipad)
Stylus: Pencil by Fiftythree (www.fiftythree.com/pencil)

Out of your fantastic damned close to photo drawings this is the one I like most. One reason may be that Lemurs are just adorable.
(I chose this work as a deviation for a "random collection". If you are interested how this works check the comment here:
comments.deviantart.com/21/758…
)
Reply

I agree that lemurs are adorable.

Thanks heaps for taking the time to look through my gallery and picking out your favourite. It's much appreciated.

Reply

Thought it was a photo at first, awesome artwork!
I love it

Reply