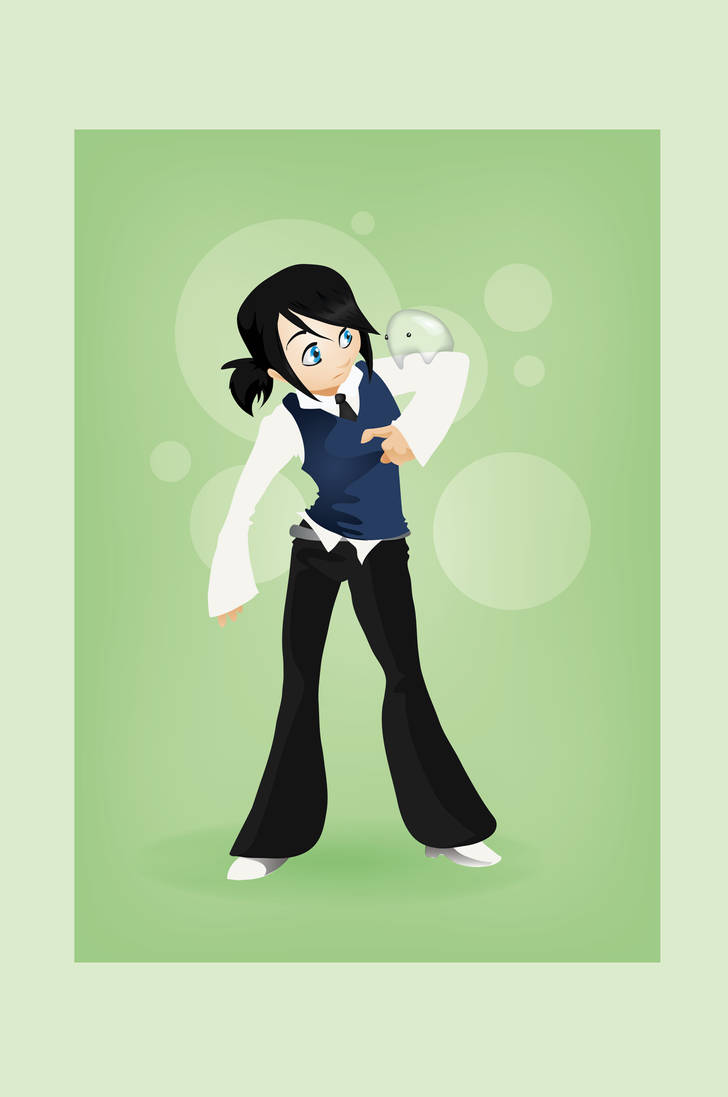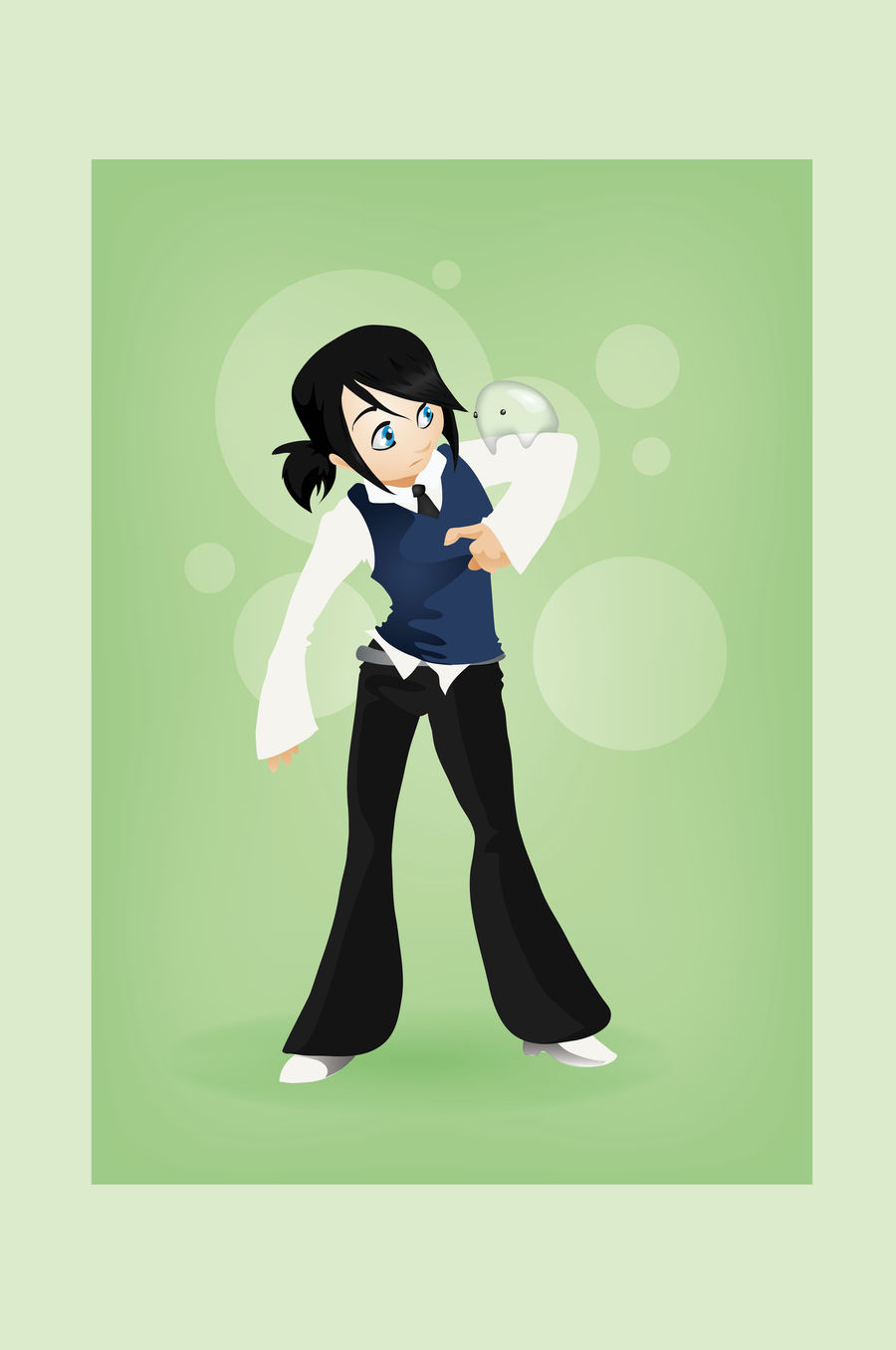 Watch
This is exactly what I should NOT BE DOING, y'all.
I have a draft due tomorrow I haven't even started, and a journal entry that's already late...and of course I deal with this by going 'la la la, let's do art.'
I have the worst coping mechanisms on the face of the planet.

So yeah, this probably has some backstory that I need to develop...basically that's a sentient blob of ectoplasm on her arm there. And that is a sweater vest that I really wish I had; I am super into that shade of blue right now, which is complicated by the fact that I don't own anything in that color.
Also, idk, do you think I should grunge it up a little? I wanted to try something shiny and vector-slick for a change.

...oh, and thanks for the llama badges. :3 I am not sure what they are! but they seem nifty.