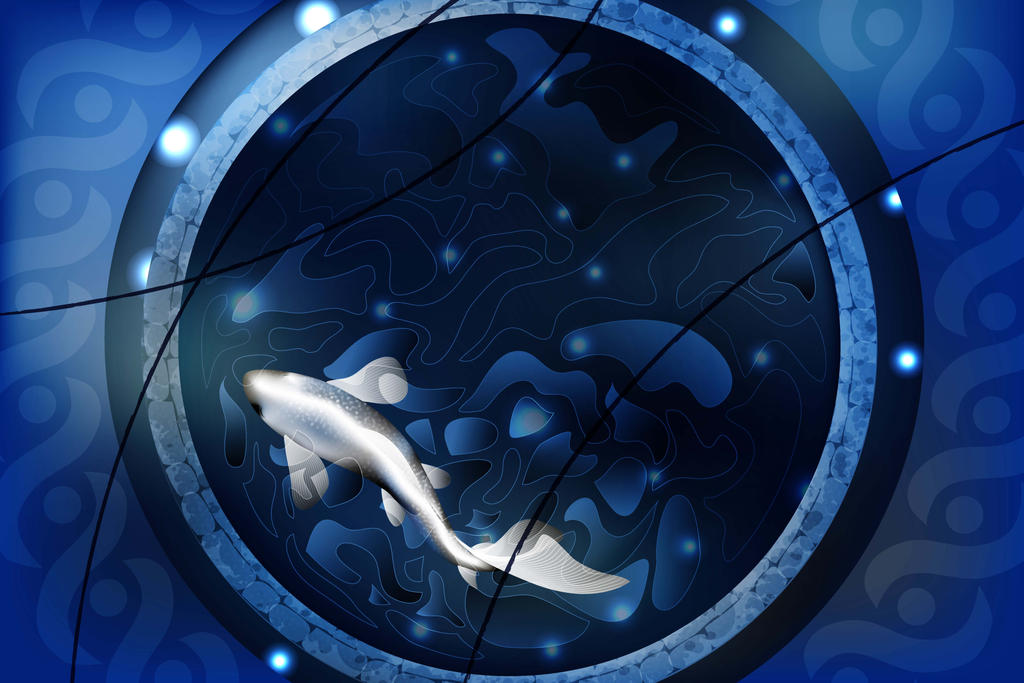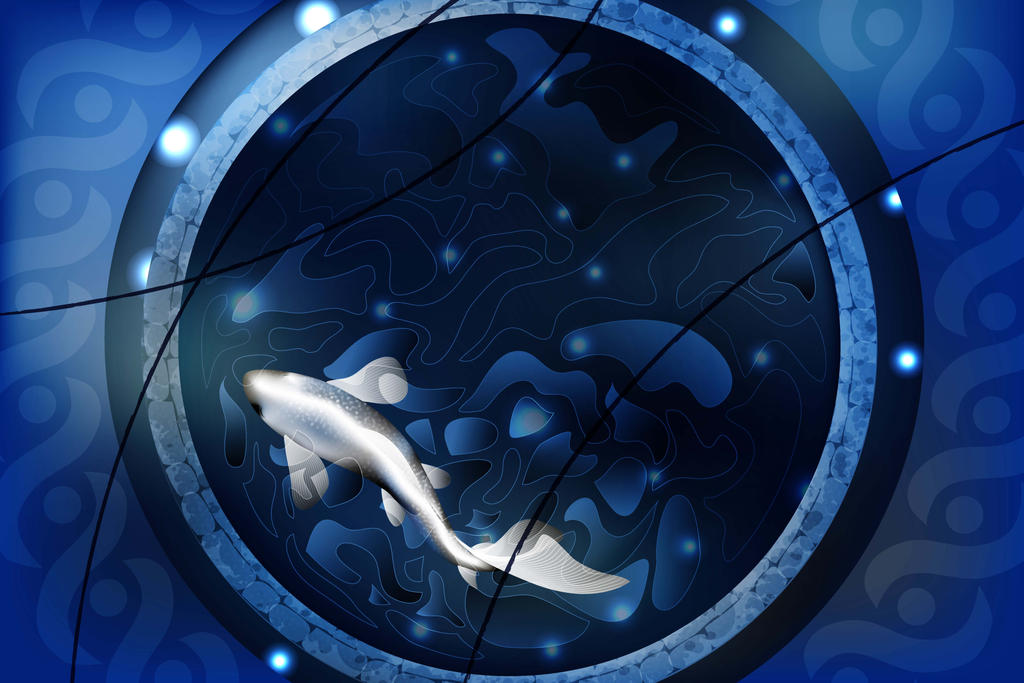 Watch
My mum wanted a print to fit in a 20x30in frame for her hallway, and I had to explain why a 600x400px jpg would not scale well. So I took the opportunity to experiment some with Illustrator; I think I'm significantly better at it than I was a week ago.

The constellations reflected in the pool are not accurate. I mean, the main circumpolar ones are all there, and are more or less in the right positions, but a few stars are missing or scaled wrong because I thought it looked better this way.

very nice. The colors are compelling and the fish jumps out at you, but then the shapes pull the eye around the picture before the pop of white brings you back to the fish. definitely frame-worthy. You should consider offering this as a print.
Reply

Thanks!
Ah, I don't know; I've seen how much dA marks up their prints for basic users, and I'm a little skeptical of their whole system. I might just give away the pdf for download/self printing and ask for donations instead, if that's something that people want.
Reply