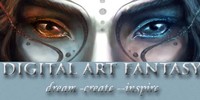 Hello All,
It's been a little while...and since the world is getting ready early to celebrate...lets "Jump start" Christmas with a early Christmas Contest...because let's be honest,  sometimes we need something to celebrate!
The Christmas Dreams Contest!
               "Maybe one day we will find the place that our dreams and reality collide"
It Must be a New Piece and Submitted to Deviant Art on or after the 10th of November 2015 and it definitely must Feature A Christmas Dream theme... that's all there is to it.

Particpate & Create and most important have fun

Start date is the 10/11/2015 (10th of November 2015)
End date is the 15/12/2015 (15th of December 2015)
The Rules
Please read the rules below before submitting!

Must be a member of DAF

Must have the Christmas Dream theme

Must credit stock with a link

MUST say in artist comments that it is for THIS contest

Must place work in The Christmas Dream Contest Folder:
digital-art-fantasy.deviantart…

CAN BE any of these type of submissions :
>>> manipulations, mixed media, traditional, painting, drawing, Digital, literature, photography, 3D Renders, Anime/Manga, Fan Art!!

One submission per person.
Amazing Examples --  

All examples I feel fit the Contest theme-showing what sort of work we are looking for in the contest.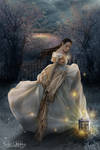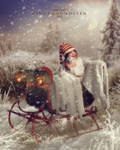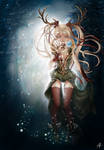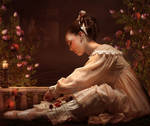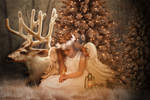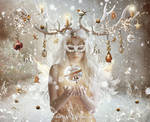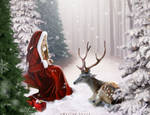 No deviation used in the examples can be entered into the contest.
Prizes
*FIRST*
Donated by:

12 Months Premium Membership to Deviant Art

Your winning piece in Postcard or Print Form from the DA print shop. (Your address must be available and current with Deviant Art- add your winning piece to your wishlist)

 500 Points & A Feature

50 Points
*SECOND*
Donated by:

 3 Months Premium Membership to Deviant Art

Your winning piece in Postcard or Print Form from the DA print shop.(Your address must be available and current with Deviant Art- add your winning piece to your wishlist)

250 Points & A Feature
*THIRD*
Donated by:

 1 Months Premium Membership to Deviant Art

Your winning piece in Postcard or Print Form from the DA print shop.(Your address must be available and current with Deviant Art- add your winning piece to your wishlist)

150 Points & A Feature
* HONORABLE MENTION*

50 Points & A Feature

All will be featured and added to the feature folder of  


If you would like to donate a Prize for this Contest. Please send me a note at the group or here:

~~~ No prize is too small! ~~~