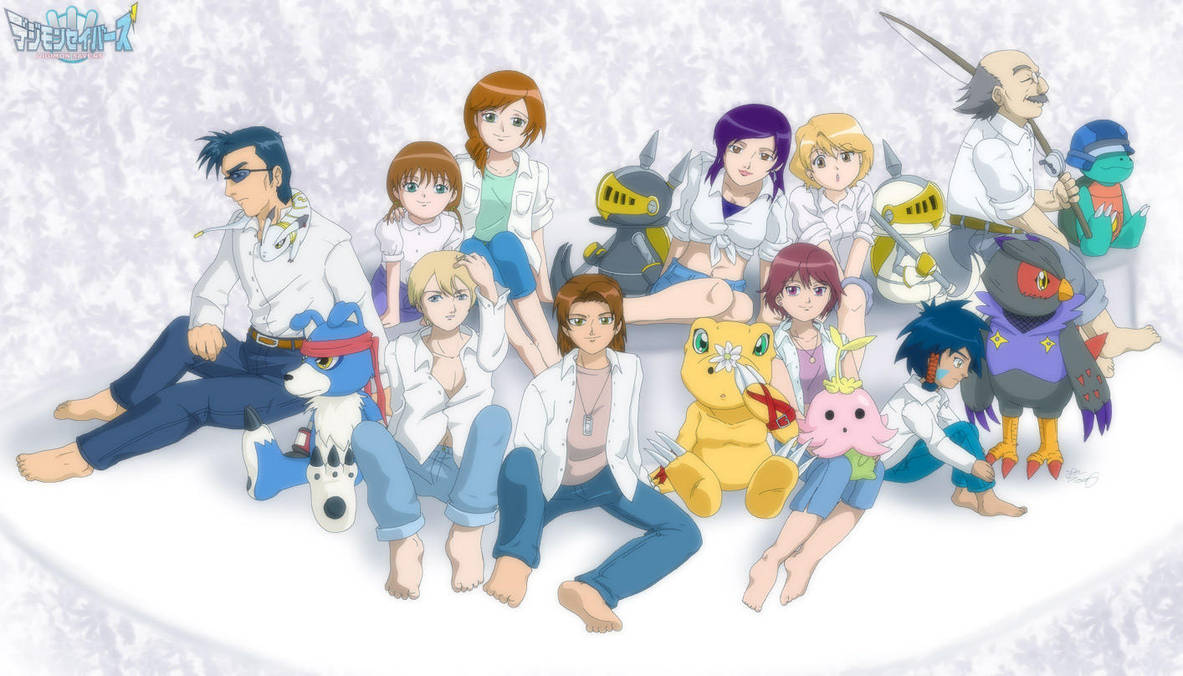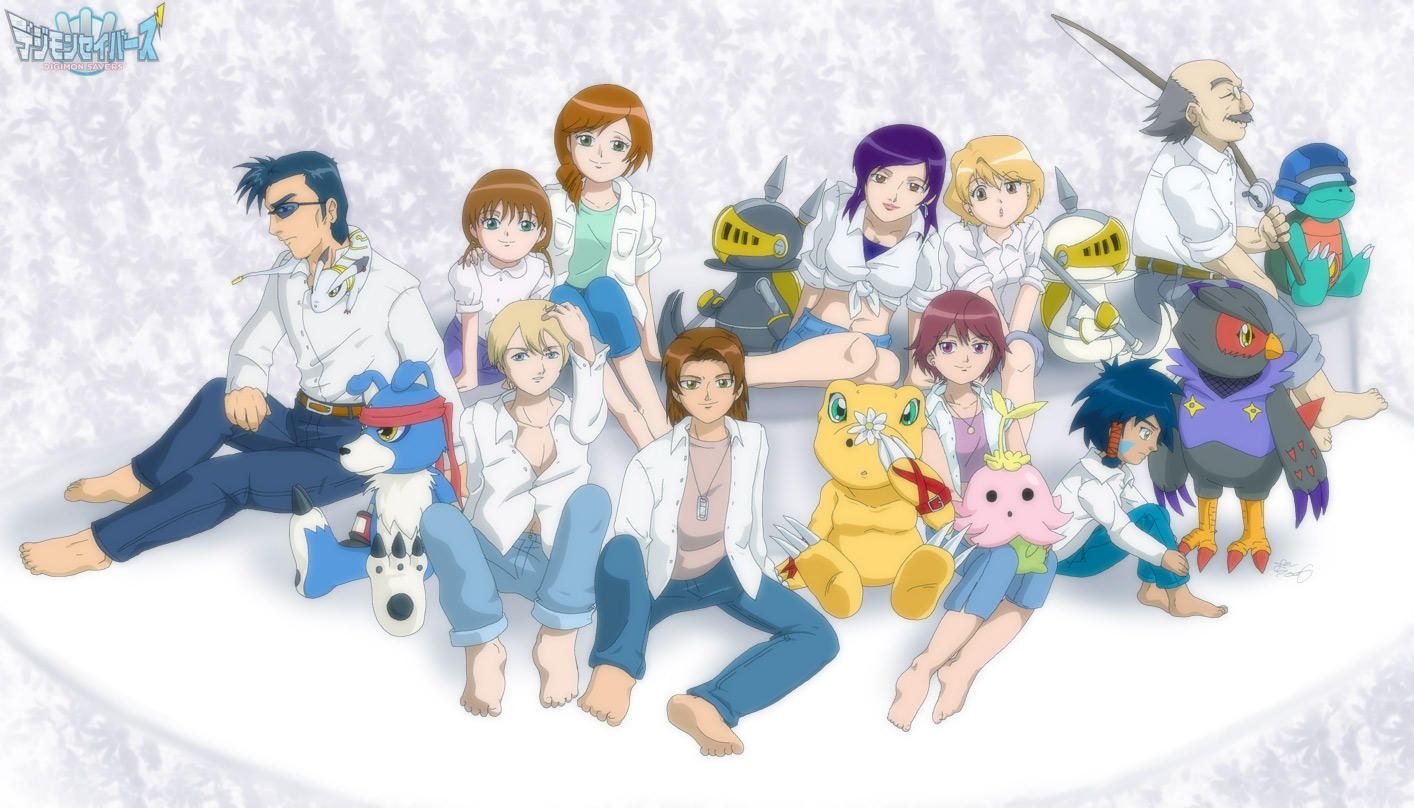 Watch
Click for full view, but this picture is
BIG
. Be careful, dial-up users!
EDIT 09/05
- Fixed Ikuto, Satsuma and Yushima's left feet, because I ended up giving them two
right
feet.

Also adjusted Ikuto's colors a little.
EDIT 11/27
- Adjusted some more colors and edited Miki to make her look more realistically-shaped. (Also noticed I neglected to shade Tohma's hair.

)
==
The Takeuchi Naoko-ness in this picture is stunning.

The challenge to myself was "draw the cast in white button-up shirts, blue jeans and bare feet". Yes, I suck at bare feet. Very badly, even. But at least I can admit it and at least
try
to draw them instead of some artists (Even professional ones!), who try to find a way to cop out of it. As for the clothes, I wanted a lot of variations that suit each character so that none seem out-of-element. It wouldn't feel complete without the Digimon however, so I decided to add them as well. (I don't know if Piyomon will ever come back to Chika, so unless he does he's not in this particular version.)
To thank you guys for encouraging my Satsumalove, I give you Sexy!Tohma for the girls and Sexy!Operators for the boys in this one as a thank-you gift.

(Yes, even in the midst of the sexy party is the wholesomeness of Sayuri, Chika and Yushima. Gotta balance it out, after all.)
QUICK NOTE: All the characters are on their own layer so I could move them around, I'll see about posting the individual characters in scraps sometime. They look quite great on their own as well as in the whole composition.