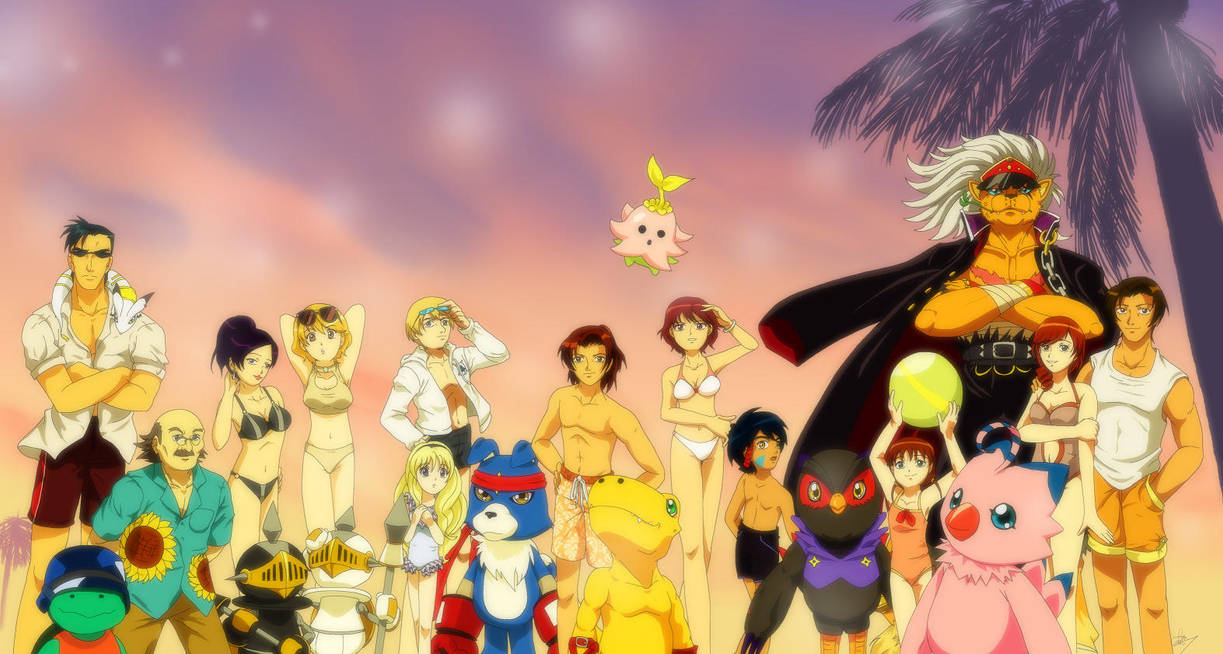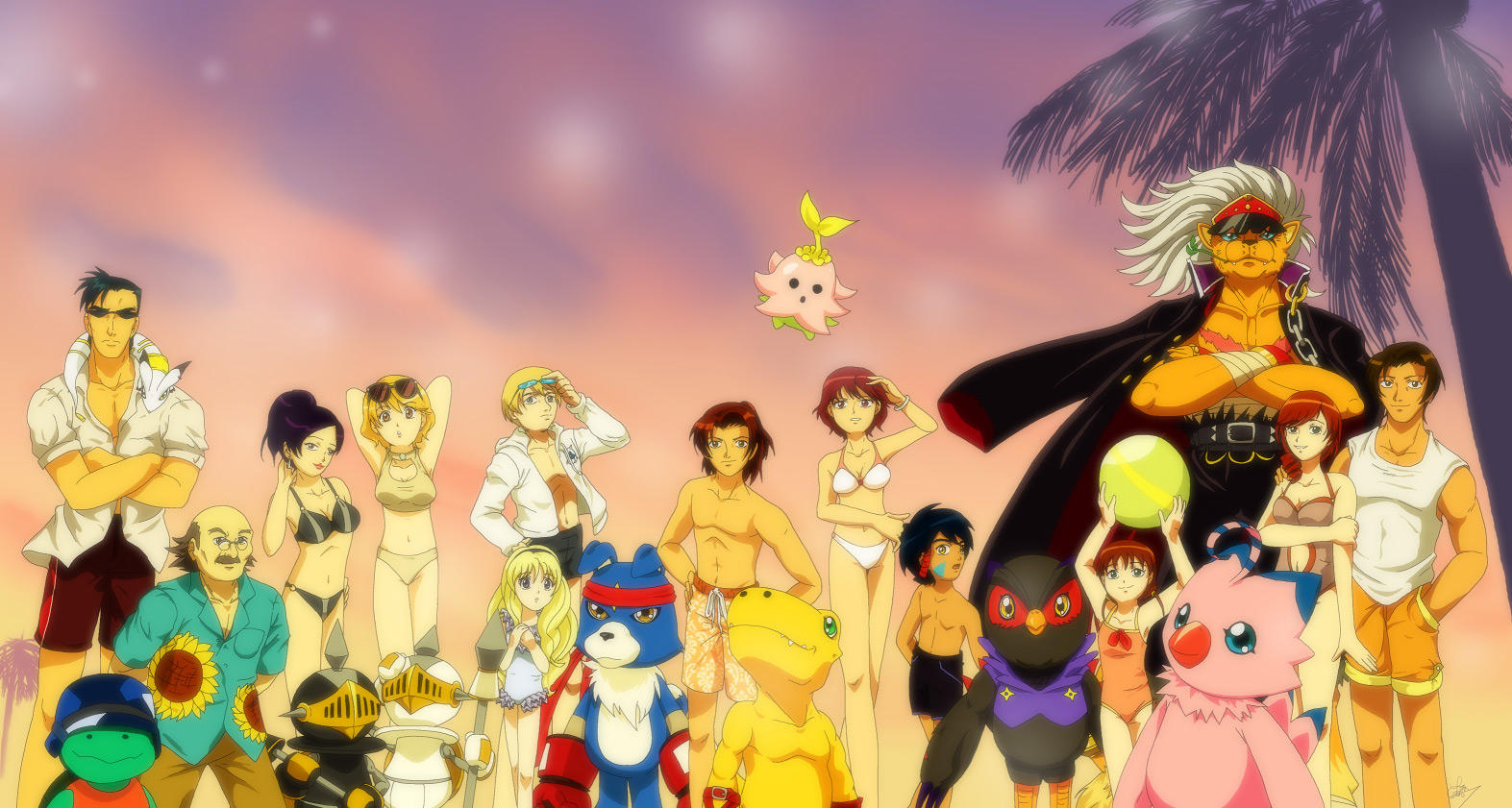 Watch
THIS IMAGE IS HUGE!! It's 400kb for a reason, so if you're on dial-up, grab a drink.
I had started on this summer picture in late April as a herald of summer, but time, lack of desire to CG and getting ample reference for everyone caused it to come out towards the
end
of summer. Talk about irony?

As you probably notice, it's directly based off of
one of my favorite Sailor Moon artbook images
. Even one or two of the poses are lifted from it (though not traced, goodness knows it wouldn't work), and the theme of a swimsuit color theme is also from it: everyone has swimsuits in the color of their DigiSouls or Digivices (although I gave Yushima his outfit from the show's second tier, since it was tropical enough as it was; though in the light it looks green, doesn't it?), but with variations to make them look not so Power Rangers-ish.
I kinda like to think of this as the sucessor to "White and Blue", since it has everyone from that picture in here. But I didn't just add Piyomon, I added Relena, Suguru and BantyoLeomon as well. (Yeah, I know I could've added the Noguchis and maybe Gotsumon, but I so ran out of room. And while I can certainly see the Bio-Trio, do you
honestly
want to see someone like Kurata in a swimsuit?

)
Though since the original Sailor Moon image didn't show feet, I just didn't bother really drawing them since I was going to crop the bottom out anyway. That makes me Liefeldish, and therefore it makes me sad. ;_; But I might put the original colored singles in scraps sometime so you can see for yourself.