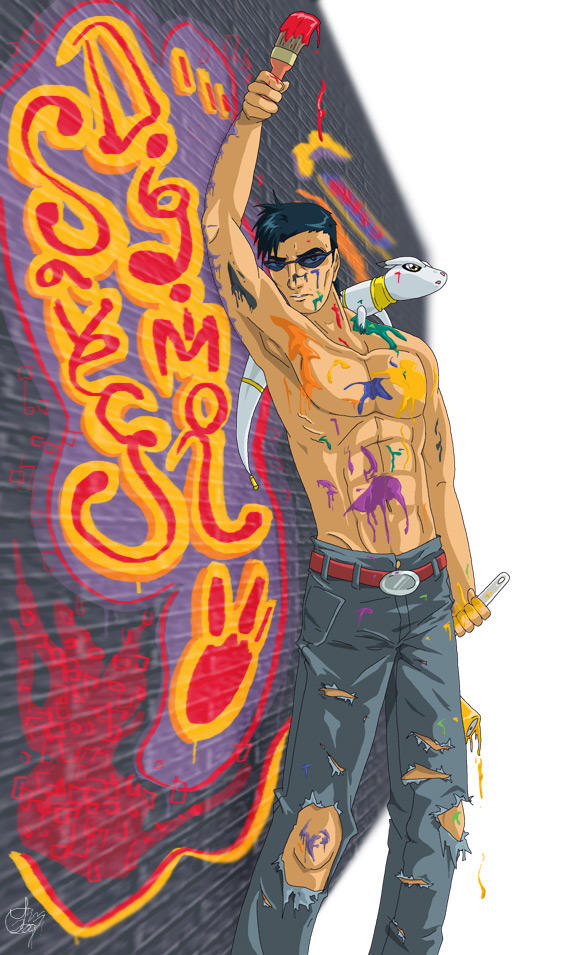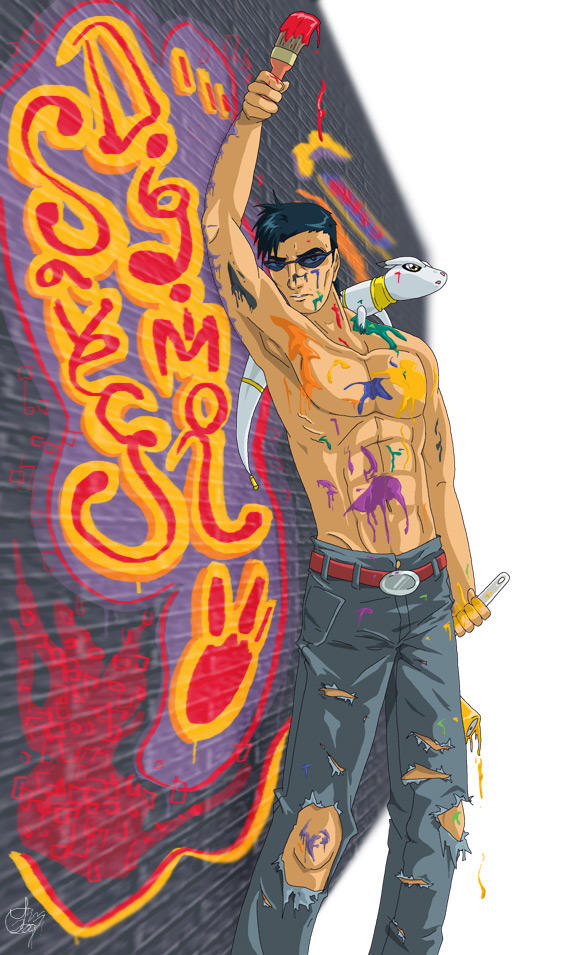 Watch
Color experiment?
Nostalgia?
Anatomy practice? A cheap excuse to satiate the estrogen levels?
....For all I know, it could be all of the above.

And poor Kudamon is always in the middle of it.
The paint effects were easy to make, but extremely tedious to apply. You have to think of each color before it goes on there. But I personally think the effect turned out better than I thought. And I suck at graffiti design.