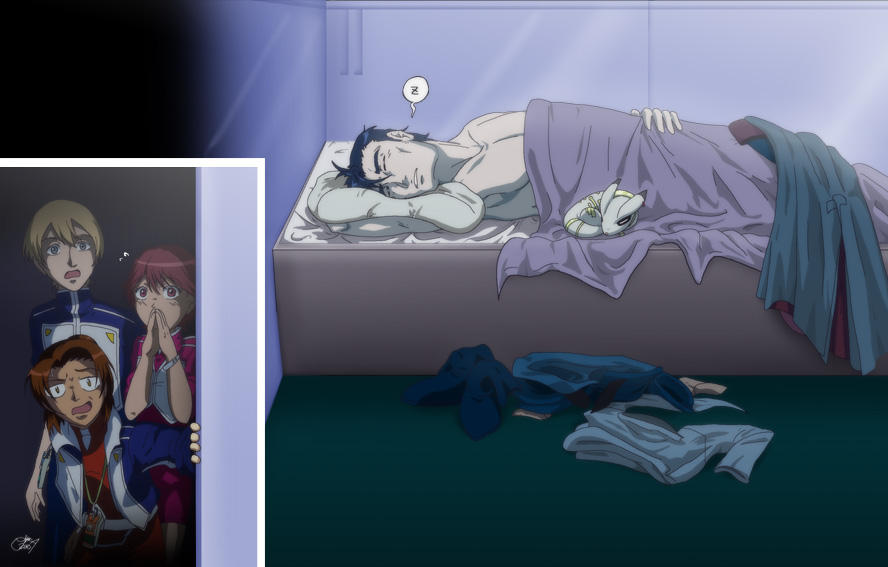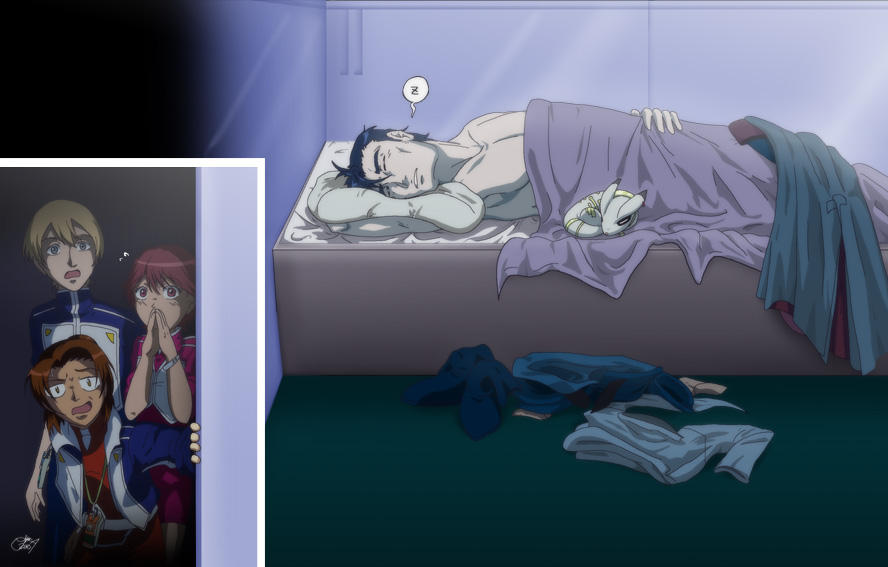 Watch
When Satsuma doesn't show up for several hours after a scheduled briefing, Masaru goes off to find him, dragging Tohma and Yoshino along with him. Using Kudamon's signal on their Digivices, eventually they do stumble upon where the captain is....
Poor guy, he probably had to pull a massive all-nighter. Or two-nighter. Or more, I'm not sure what Satsuma's limits are.

I had seen something like this in a really funny Star Trek: TNG episode promo once, way back when I was pint-sized. I've done variations of the idea over the years, but I think I finally nailed it here.

But if any Trekkies around here recognize this from an episode, let me know which one so I can put an old bug in my brain to rest.