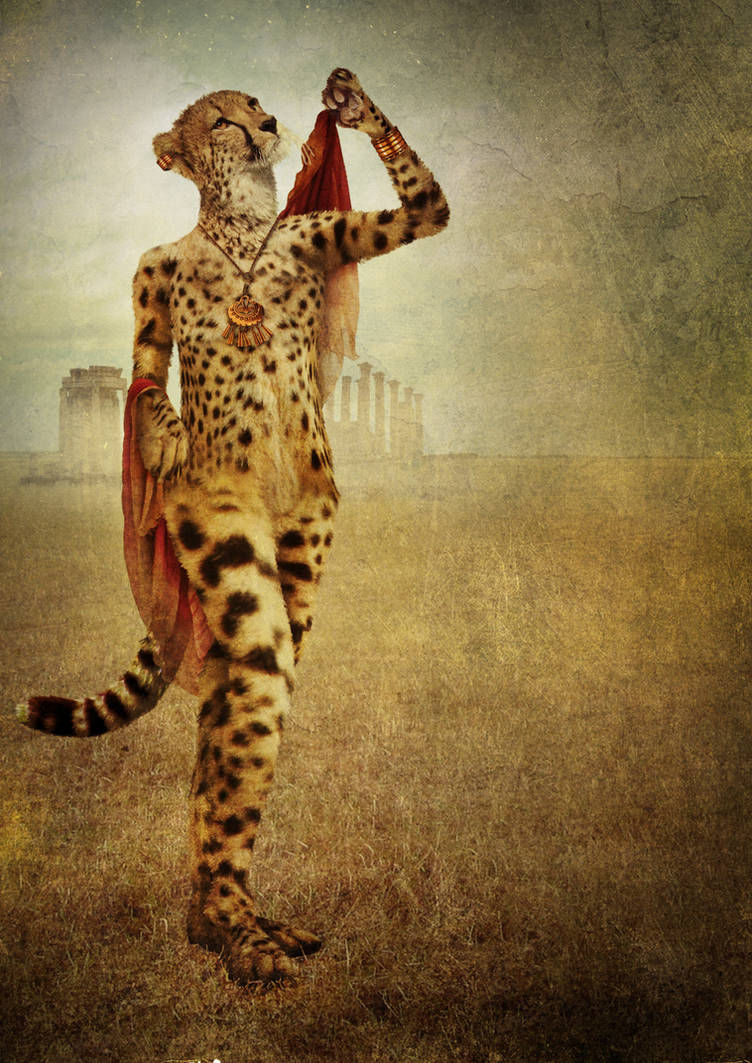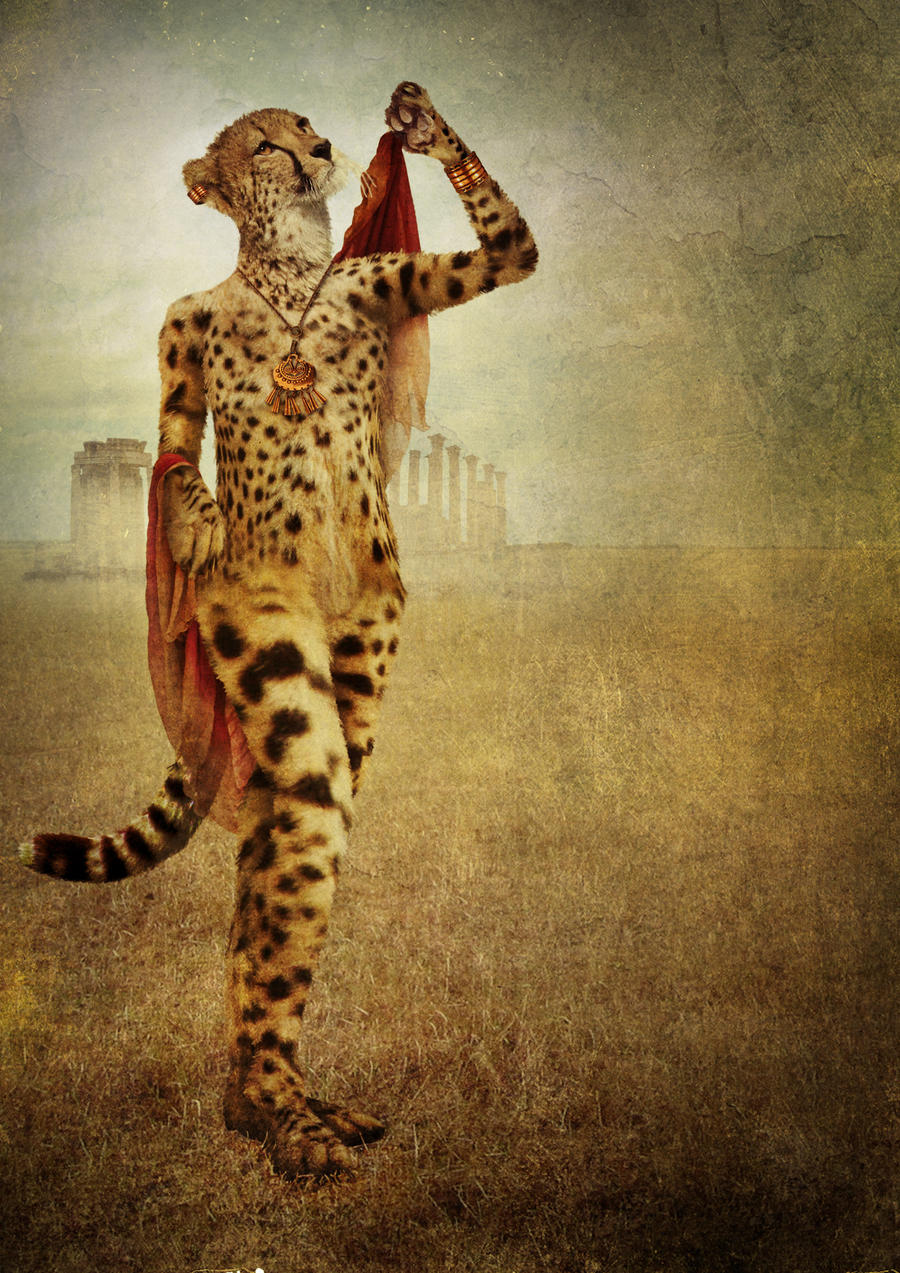 Watch
Made for

Animal Dress Up
Although her kingdom is old, the Cheetah Queen still holds the pride of her race.
This manipulation was done with great help from my old friends the warp tool and the smudge tool.
Thank you to the following people for their great stocks:
Original nude stock - Nude with Scarf by Chamberstock -
[link]
žion=&global=1&q=nude+with+scarf#/d1q1vu4
cheetah by NikiljuiceStock -
[link]
cheetah by FantasticFennec -
[link]
2 cheetah paws from Flickr -
[link]
and
[link]
background Plains by Jiko-Stock -
[link]
Ruins by 3-sisters-stock -
[link]
Ruins by Camaryn-Wallpaper -
[link]
Bronze Necklace Package by Eirian-stock -
[link]
Bracelet and earring from Jewelry Set I by LilyStox -
[link]
and texture by Shadowhouse Creations -
[link]
Thank you all very much!!
This is my second try - I tried to make a ballet dancing giraffe first but it looked terrible. I'm happy with the way this one turned out. Thanks for looking!!!
EXCITING NEWS!!! FIRST PLACE ADVANCED

Thank you to everyone who voted.