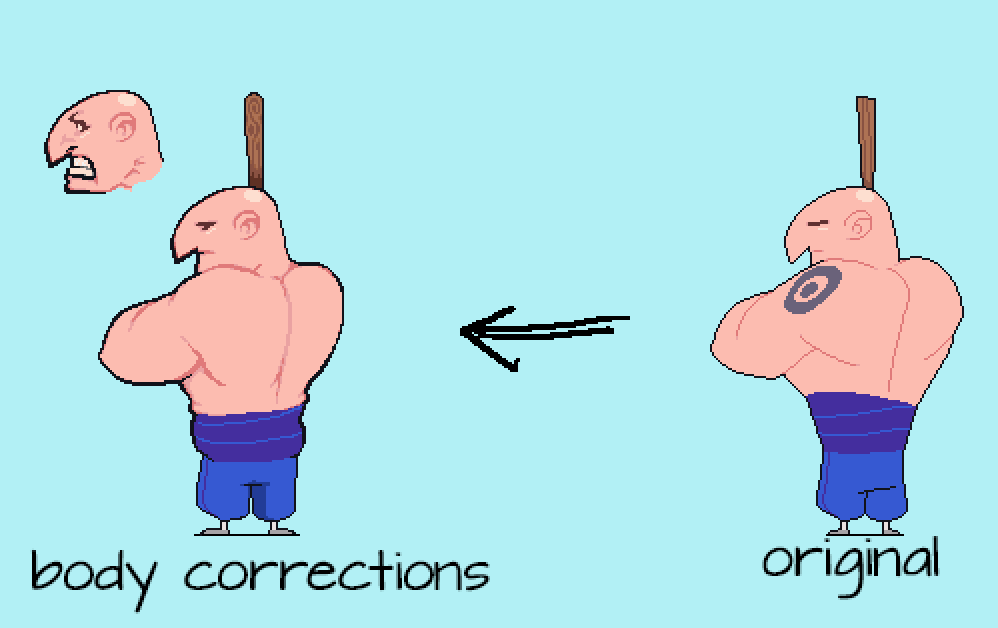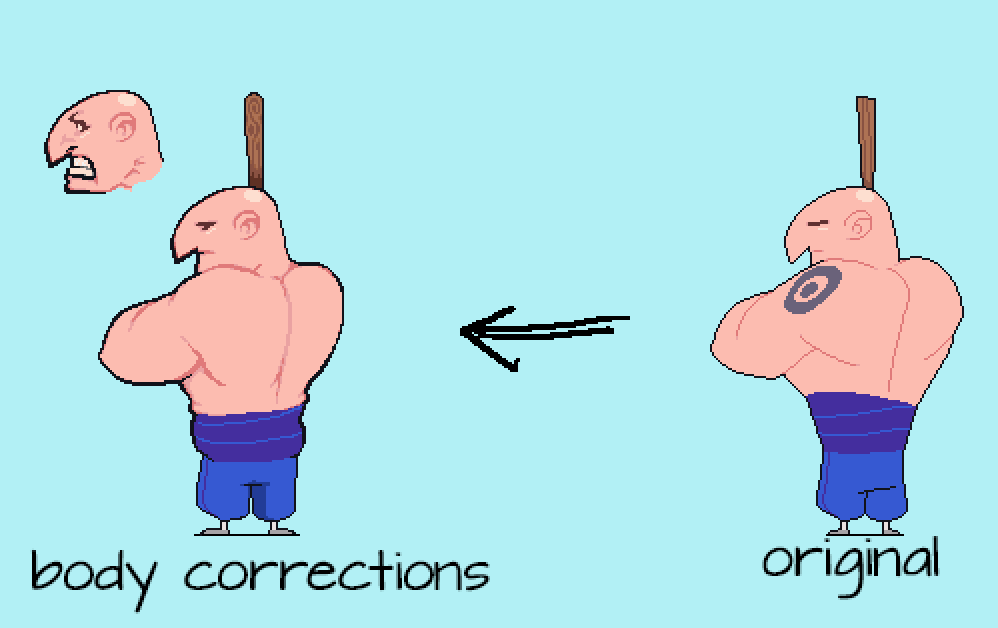 Long time ago, maybe 4 years or more I had asked zeoarts if I could use his drawings of yie ar kung fu evolution to create my own version and use in my own game. Well today I spent two hours doing sketches and this is what I came up with, I had to change the original and make it anatomically defined, so the shoulders and muscles buldge in the right locations, made the waist bulge more. And added a version of his face when he attacks. I will still probably modify it more and then animate it.
This style is very similar to the street fighter alpha style which I greatly admired. It's almost Japanese in its simplicity

.
The angry face has a lot of
Albert Uderzo style in it. (
Asterix and Obelix)
The game will be made in html5, Roughly thinking it would be a 1000px x 400px stage. It might change for performance reasons to maybe 800 x 300. I shall see as I start to create the assets and put it together in code.
Just wanted to share.
I want to wrap this up in a week and then polish polish polish