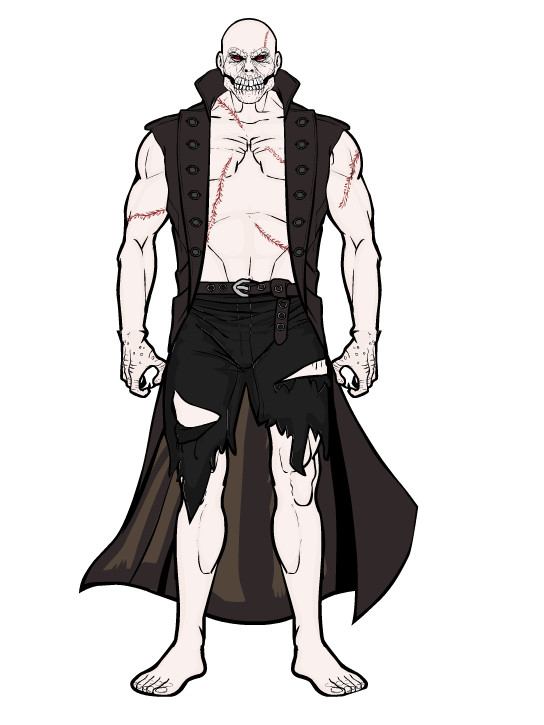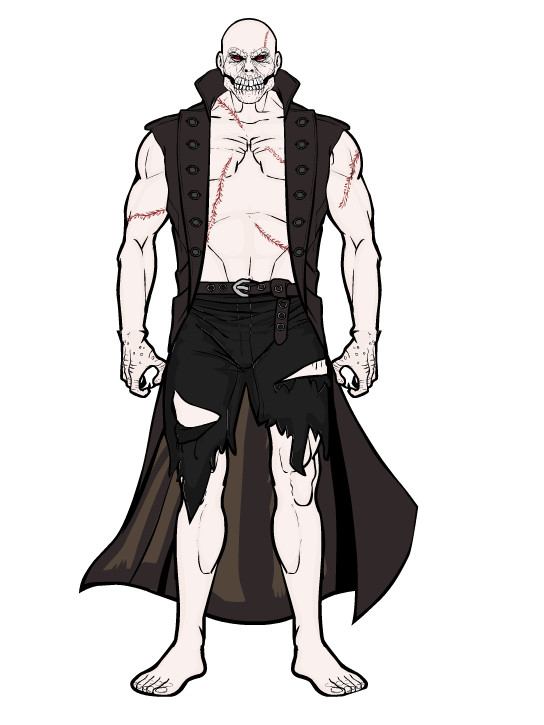 HeroMachine Rocks!!! A Villain Concept.
[link]
Name: Unknown
Alias: Pitfall
profession: Villain
Age: Unknown
History: Pitfall appeard seemingly out of nowhere, leaving a long trail of victims starting in mexico all over the U.S.
very much psychotic, his intallegence doesen't seem to be effected by his reanimation
seem to hold a grudge against the masked hero Frenzy, but with Frenzy's list of dead enemies, It's hard to say who pitfall was, prior to his death.
'' You know, Death is a hell of a Ride, You Should really Try it sometime''
Powers: Enhanced Strength and endurance, immune to pain, fear and all forms of mental attack, Immortal, Cannot be killed
(sorry for any mispelling)

I'm guessing it is Plague who happened across Callavera's corpse
Reply

My guess would be Callavera.
Reply