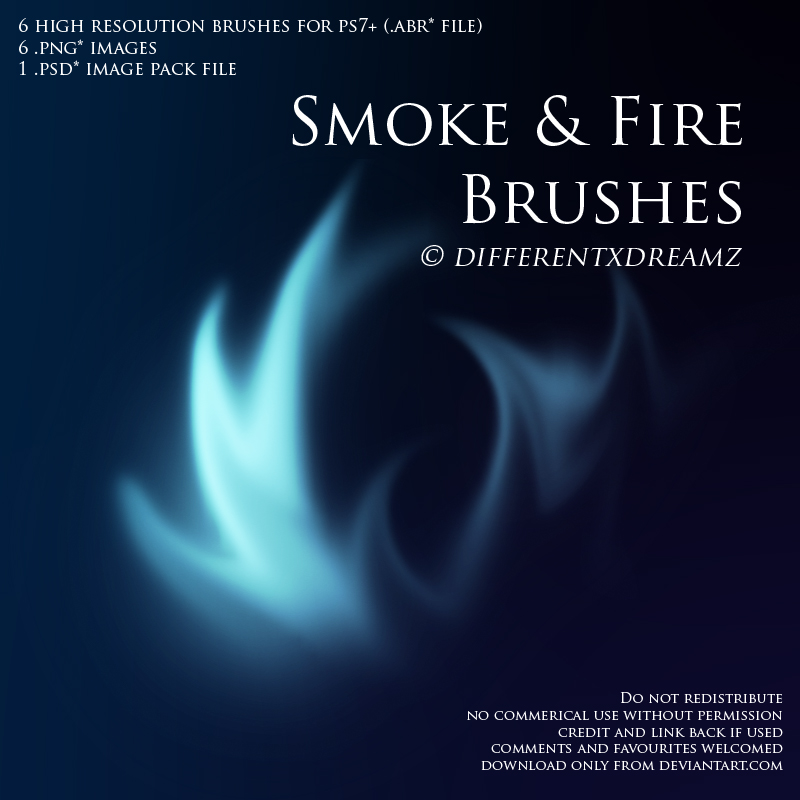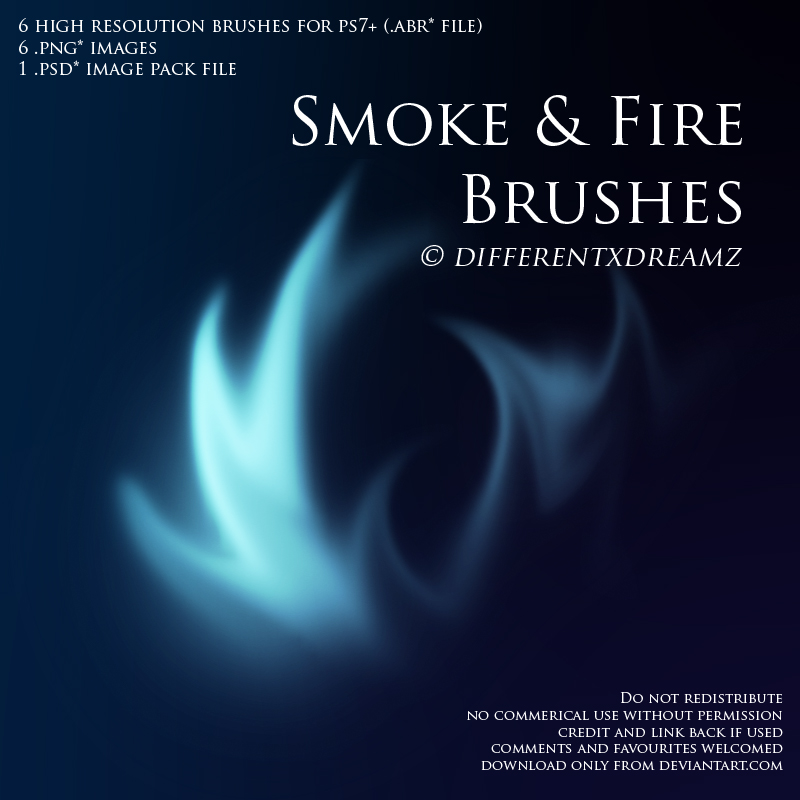 READ READ READ [link] READ READ READ
STOP UPLOADING MY BRUSHES ON OTHER WEBSITES! STOP CLAIMING MY BRUSHES AS YOUR OWN!
READ! READ! READ!
List of websites with my brushes available for download... without my permission
If this continues, I may stop uploading brushes. >.>
--------
It DOES look like fire... right? Someone tell me it looks like fire... >.>
-fails-
--------
Terms of Use:
Do NOT redistribute.
No commercial use without permission.
Credit and link back if used.
Comment and favourite before downloading.
It doesn't take long, and it's nice to know my work is being appreciated.
Download ONLY from deviantART.com. Do NOT download my brushes from other websites which have uploaded my brushes without my knowledge or permission.
-------
Includes:
- 8 high resolution Smoke and Fire brushes between 1000-2000 pixels each in a .abr* file
- 8 .png* files & 1 .psd* file -- image pack