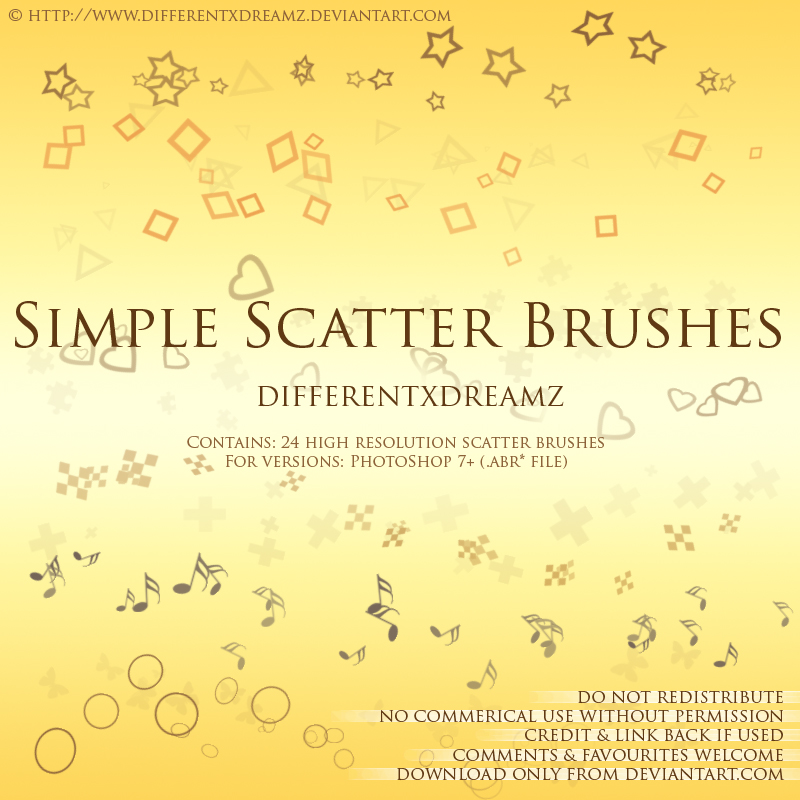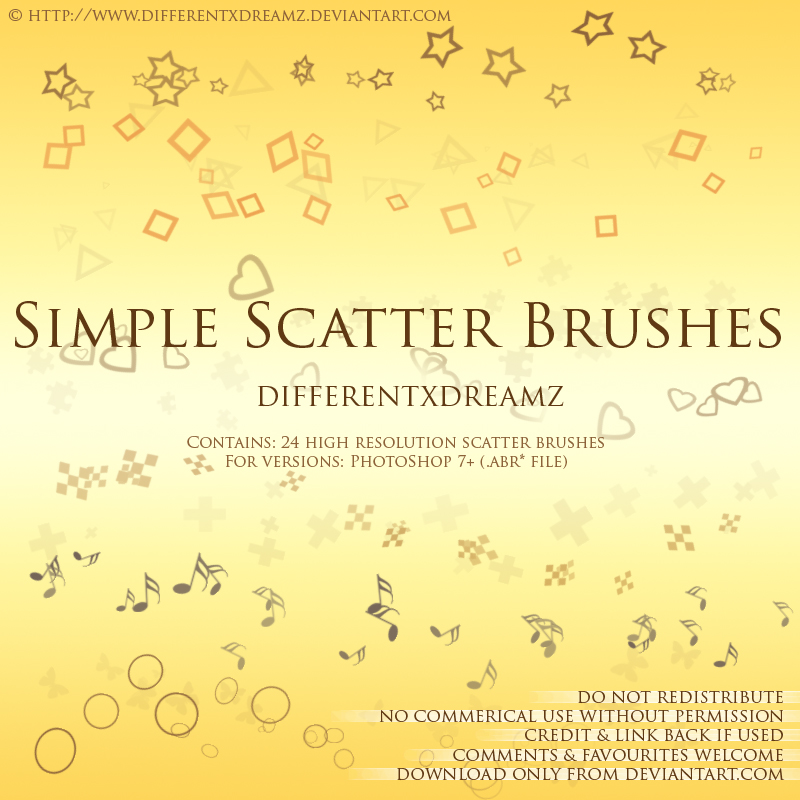 Watch
STOP UPLOADING MY BRUSHES ON OTHER WEBSITES! STOP CLAIMING MY BRUSHES AS YOUR OWN!
READ! READ! READ!
List of websites with my brushes available for download... without my permission
If this continues, I may stop uploading brushes. >.>
--------
Terms of Use:
Do NOT redistribute.
No commercial use without permission.
Credit and link back if used.
Comment and favourite before downloading.
It doesn't take long, and it's nice to know my work is being appreciated.
Download ONLY from deviantART.com. Do NOT download my brushes from other websites which have uploaded my brushes without my knowledge or permission.
-------
REALLY big, high resolution scatter brushes. These brushes are all over
500 pixels
each. And since scatter brushes are normally only 25-50 pixels each, these will come in handy while working on big canvases.
These brushes were made from PhotoShop CS3 Extended. If your version of PhotoShop cannot open .abr* files, then this brush set will not work. There is not image pack and will not be an image back included because it is just too much work to show how to apply the right settings to get the right effect.