17 Favourites
65 Comments
1K Views
:thumb291037685:
We have winter now here in Germany. A little snow, no sun, dark clouds,coldness. No light, no colours! So I will show again a mixed media feature with the hot, powerful and exciting colour RED!
Just out of hell's kitchen! A very hot place! You can find this place presently down under in Sydney. It is very too hot in Australia now and the country is burning, so I think, id would be better to send a lot of cold rain to our friends in part of the world!
Anyway, I hope you will enjoy!





Here are as usual the links to my collections
with emoticons, icons and plz's:
part 1
dieffi.deviantart.com/journal/…
part 2
dieffi.deviantart.com/journal/…
part 3
dieffi.deviantart.com/journal/…





RED
:thumb344196685:
:thumb342796943:
:thumb342155231: :thumb301644056:
:thumb244426199:
:thumb318578455:
:thumb324605740: :thumb343624782:
:thumb344273657: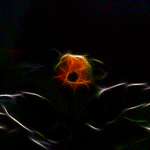 :thumb316635230:
My Award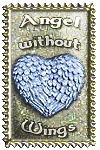 nameda.deviantart.com/journal/…
nameda.deviantart.com/journal/…
Clubs