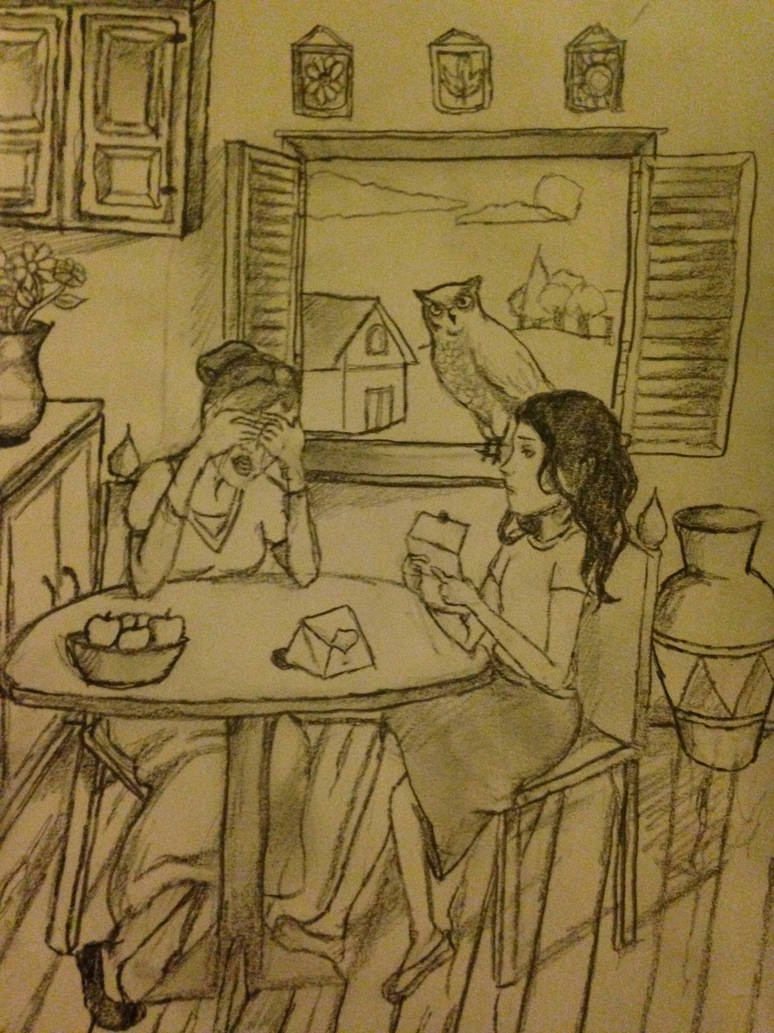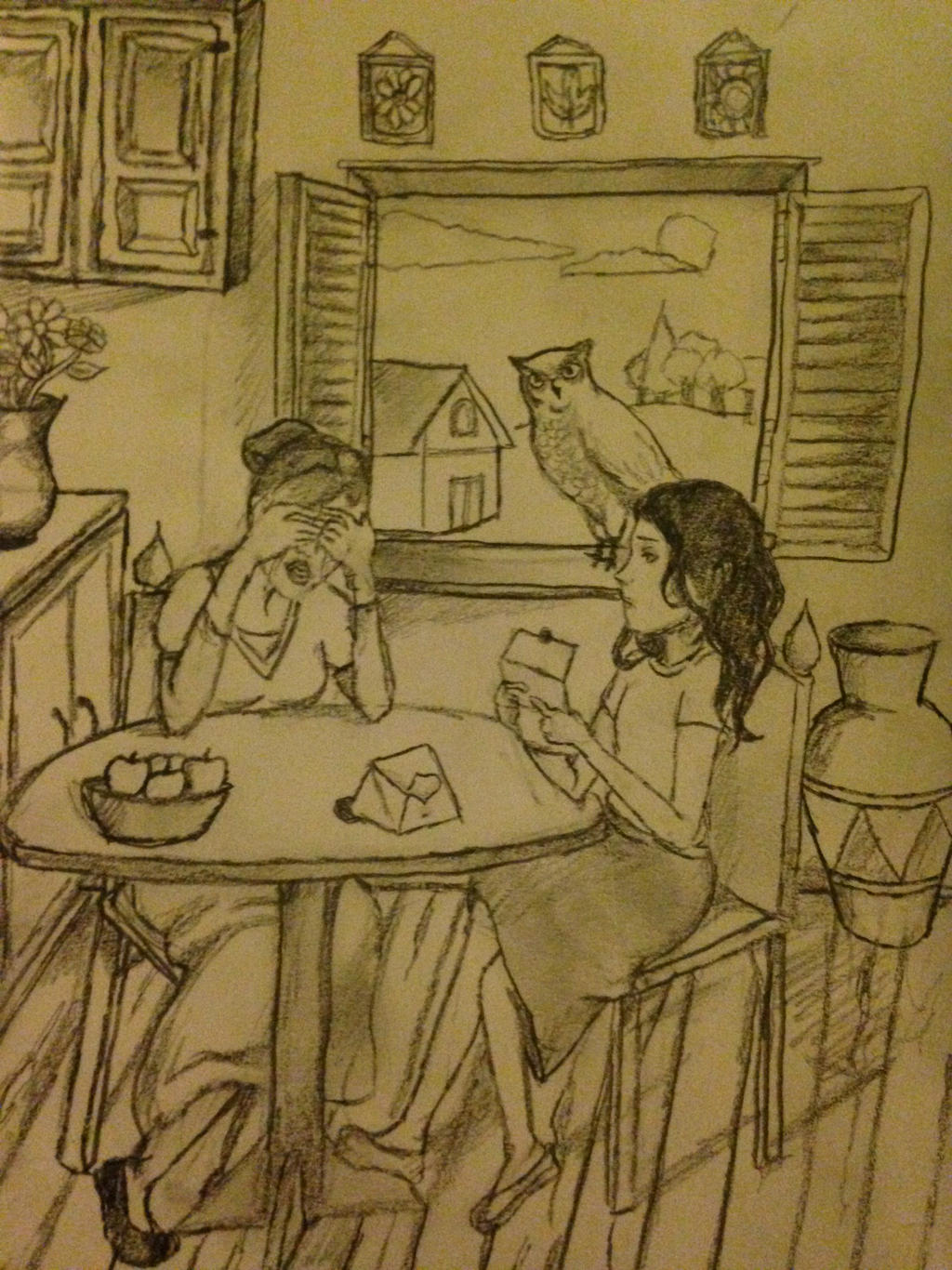 Minerva Mcgonagall and her mother upon the receival of her letter.
Isobel wept when her daughters acceptance letter from Hogwarts came in, not only from pride, but envy.
Lets add this to the list of my art based on Pottermore
fav.me/d6yc9mo
fav.me/d6l59hp

I love the fact that folks are drawing things from the new info that JKR is giving us. This is pretty nifty. I like the little details you added to the scene to make it realistic; the shutters, the flowers, the floral pictures, the urn. It really gives us the moment in time and not just 'an even that happened'. Well done.
Reply

The word you want is receipt: "Upon the receipt of Minerva's letter." There is no such word as "receival" in English.
Just a helpful hint from your friendly Ravenclaw language nerd.
Reply