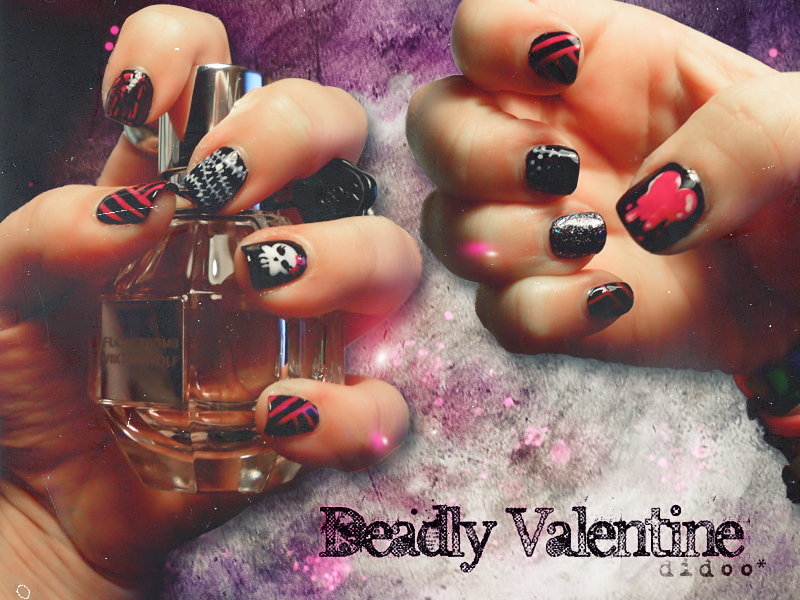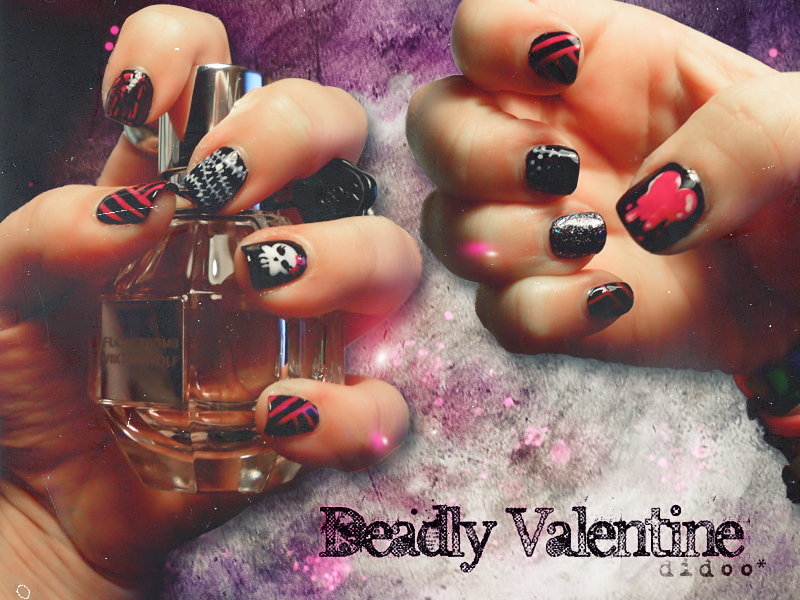 Watch
Here comes my Valentineís Day Nail Art. Iím not a huge fan of that day but it gives me an excuse to use my nail polishes so I guess itís okay XD
Tutorial here :
[link]

This is very well done, clean and fun.
Reply

Reply

Nice

Reply

Reply

One of the best valentine day nail art designs I have seen so far, and nail art as a whole too

I there a chance that you will post a tutorial? I realy wonder how you drew it!
Reply