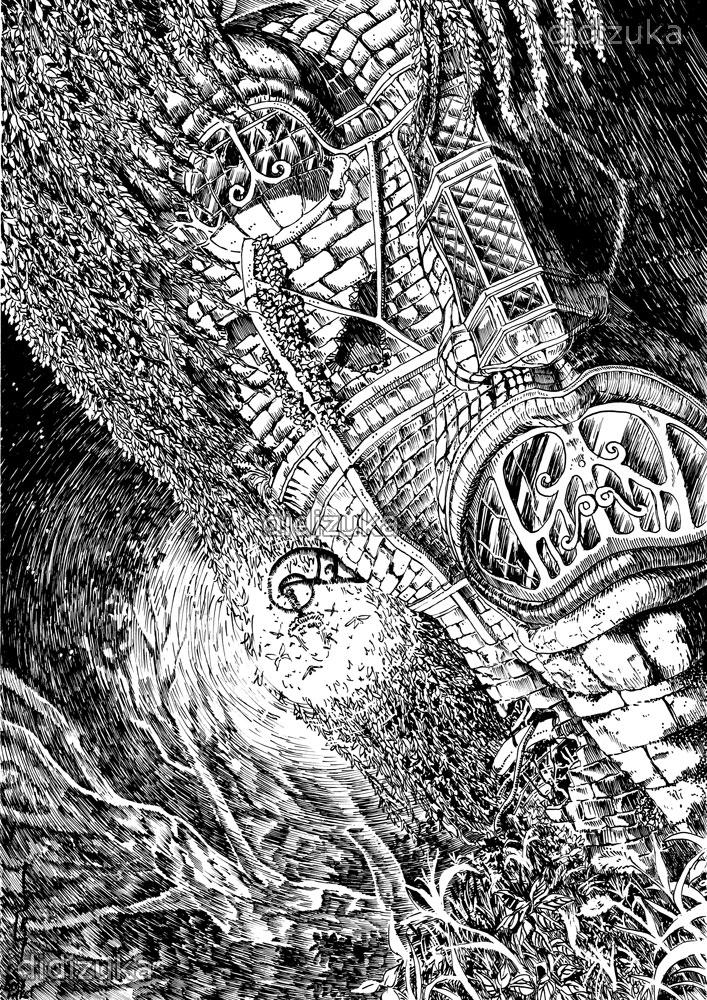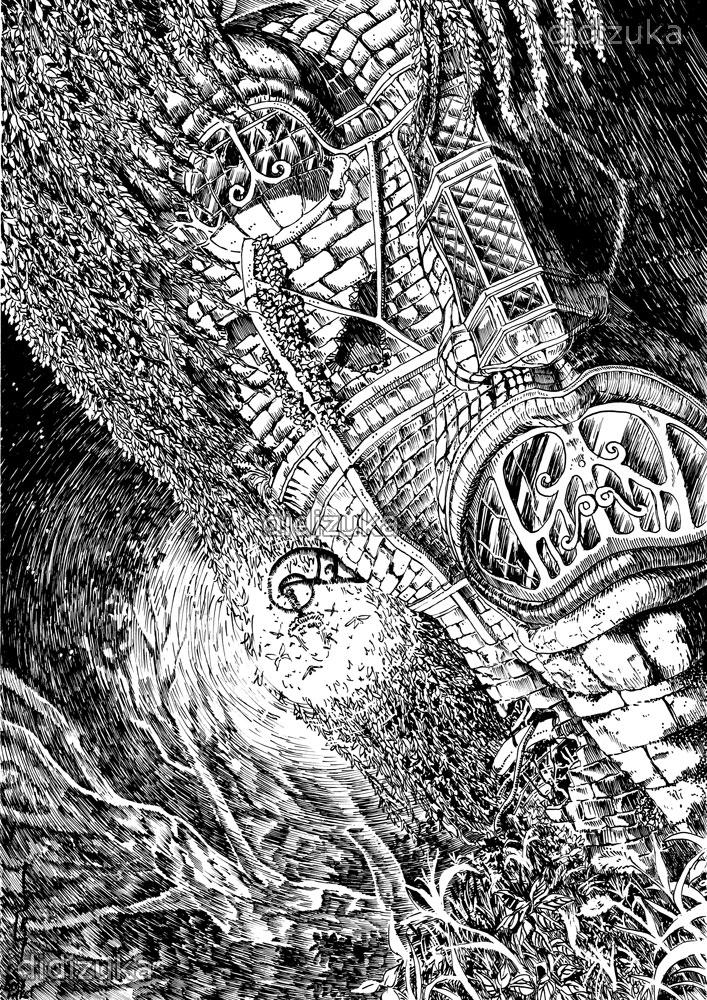 Watch
"Hurlement aphone", new comic, coming soon. Cover page. Ink on A4 paper.

* ¡Fantástico trabajo! Lo hemos destacado dentro de la carpeta "Featured nº2 o Destacados nº 2" en Special-Groups. (Es la carpeta donde se exhiben los mejores trabajos del grupo).
¡Por favor, queremos ver más trabajos tuyos en el grupo!



* Fantastic work! Featured in Special-Groups in folder Featured nº 2. (Best works of the group).
Please, We want to see more works in the group of you!
Reply

Reply

Oh my god...beautiful,especially on the bottom left.

Reply

Reply

C'est fascinant, cette illu est vraiment très vivante, wow
Reply

C très étrange, j'ai du mal à comprendre de quoi il s'agit, et le titre rend l'image encore plus mystérieuse. On dirait que l'architecture (d'un château ?) est vivante ! Et que les plantes (qui forment une chevelure) deviennent papillons. Chapeau pour ces millions de traits, quelle patience tu as *___*
Reply

Tu as bien vu : c'est une architecture vivante, une sorte de visage...
J'ai décidé, il y a deux ou trois ans, de recycler les vieilles BD one shot de mes premiers fanzines, en nouvelles versions, plus abouties, peut être différentes des originaux, mais en essayant d'en faire des histoires autonomes, avec quand même des liens entre elles (j'avais fait, justement, il y a quelques années, un petit plan pour les liens entre les récits; un truc non figé, mais pour réfléchir). Je mettrais peut être son mon blog des aperçus des vieilles croûtes VS les nouvelles XD ça va piquerrrrr

Ma récréation entre deux chapitres de "elle était là"...
Je sens la motivation revenir


Reply

Ah maintenant que tu me le dis, le visage me saute aux yeux ! En fait, j'avais agrandi l'image pour regarder les détails, et du coup j'avais zappé le visage. Mais en prenant du recul, on le voit bien ! Sacrée construction !! Et ça fait super plaisir de te voir retrouver la motivation, go go go go go

Reply