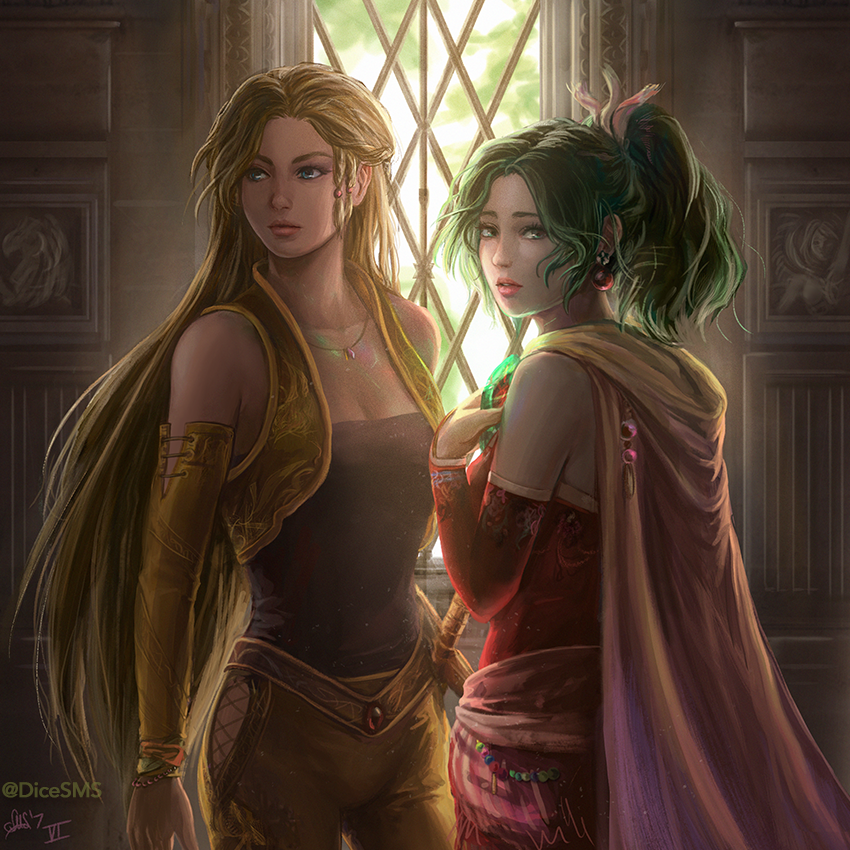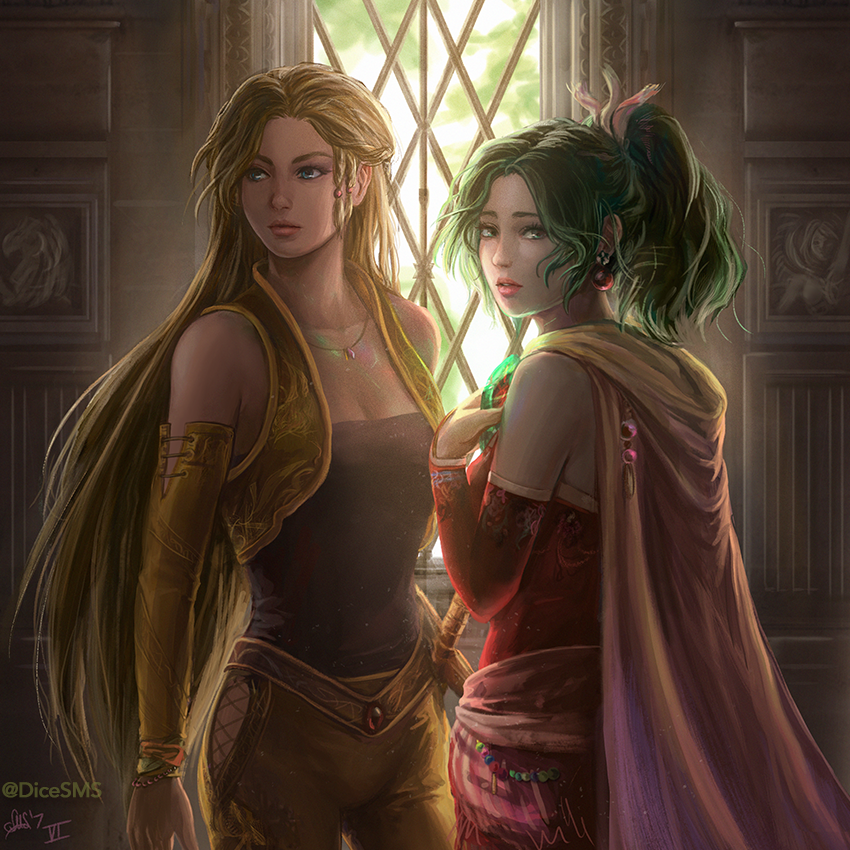 Watch
*** Part of my Final Fantasy 30th Anniversary tribute to the fantastic women of this amazing series!
I will have one portrait from EACH mainline game! Enjoy! ***
Celes and Terra from Final Fantasy VI (1994). When I was young, I always imagined that they were the prettiest girls you would ever meet. Today I made Celes a blonde/yellow queen and Terra with that same semi-sad expression she usually has. I wanted the mood to be secretive and personal~
---
See them all!
FF1:
dice9633.deviantart.com/art/FF…
FF2:
dice9633.deviantart.com/art/FF…
FF3:
dice9633.deviantart.com/art/FF…
FF4:
dice9633.deviantart.com/art/FF…
FF5:
dice9633.deviantart.com/art/FF…
FF6:
dice9633.deviantart.com/art/FF…
FF7:
dice9633.deviantart.com/art/FF…
FF8:
dice9633.deviantart.com/art/FF…
FF9:
dice9633.deviantart.com/art/FF…
FF10:
dice9633.deviantart.com/art/FF…
FF11:
dice9633.deviantart.com/art/FF…
FF12:
dice9633.deviantart.com/art/FF…
FF13:
dice9633.deviantart.com/art/FF…
FF14:
dice9633.deviantart.com/art/FF…
FF15:
dice9633.deviantart.com/art/FF…
BONUS ROUND:
FF13-2:
dice9633.deviantart.com/art/FF…
FFL:
dice9633.deviantart.com/art/Th…
FFMQ:
dice9633.deviantart.com/art/Fi…
FFT:
dice9633.deviantart.com/art/Fi…
Featured for RPGFan's FF30th Anniversary Coverage:
www.rpgfan.com/features/Final-…
SUPPORT:

Ko-Fi:
ko-fi.com/DiceSS

RedBubble:
redbubble.com/people/dice9633

Commission Info:
dicesms.tumblr.com/commissions
You can see more at:

Tumblr:
dicesms.tumblr.com/

Instagram:
instagram.com/dice963/

Twitter:
twitter.com/DiceSMS

Facebook:
www.facebook.com/DiceSMS/

ArtStation:
www.artstation.com/dice963

Pixiv:
www.artstation.com/dice963