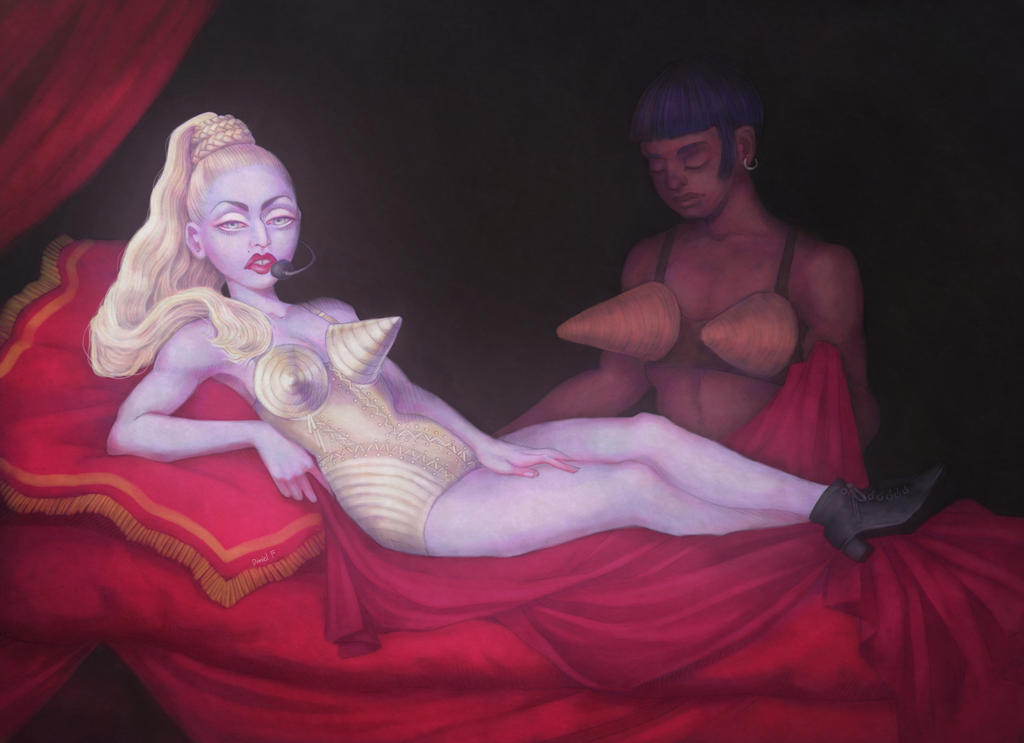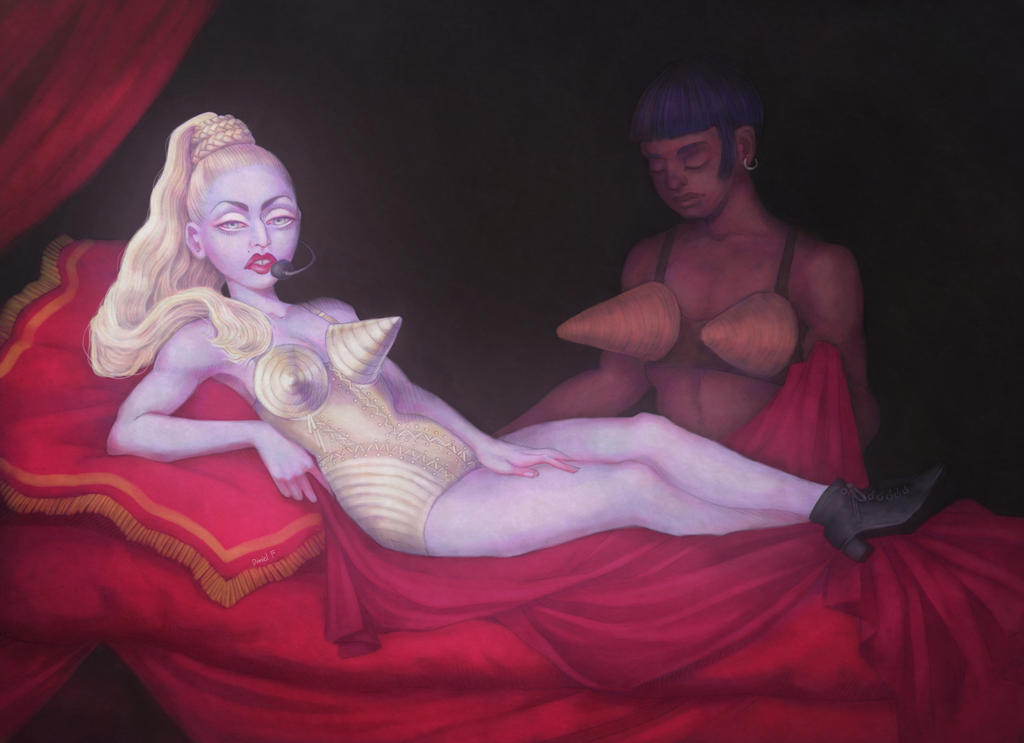 Watch
TUMBLR
Illustration of Madonna (as Manet's "Olympia") with one of her iconic Jean Paul Gaultier cone-shaped corsets from her 90s tour "Blond Ambition".
Made with pencil and digital color.

Wow, iconic! Nice work and thanks for posting, perfection, goddess of sex! Madonna ♥
Reply

Reply

Not this time! I tried to work on her features: her eyes, nose (Gaga's nose is bigger), mouth and expression!

Reply

Reply

Interesting idea, i do admire your imagination.

The colors are nice too.
Reply

Beautiful! Your colours are astonishing.
Reply