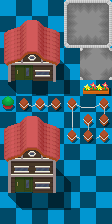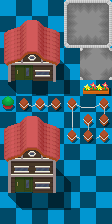 Watch

I like the fence! Can I upgrade it and use in one of my maps?
Reply

Thx! And of course you can use it! But remember to credit me in your map...
Reply

Hey, nice tiles! The roofs look really nice. The wooden barrier things are pretty different from the fences I usually see. What are they based on, if anything?
Reply

Thank you... Btw, the Wooden barriers are actually a rope on a wood... Actually i didn't have any idea so i made that thing XD

Sorry for my bad english...
Reply