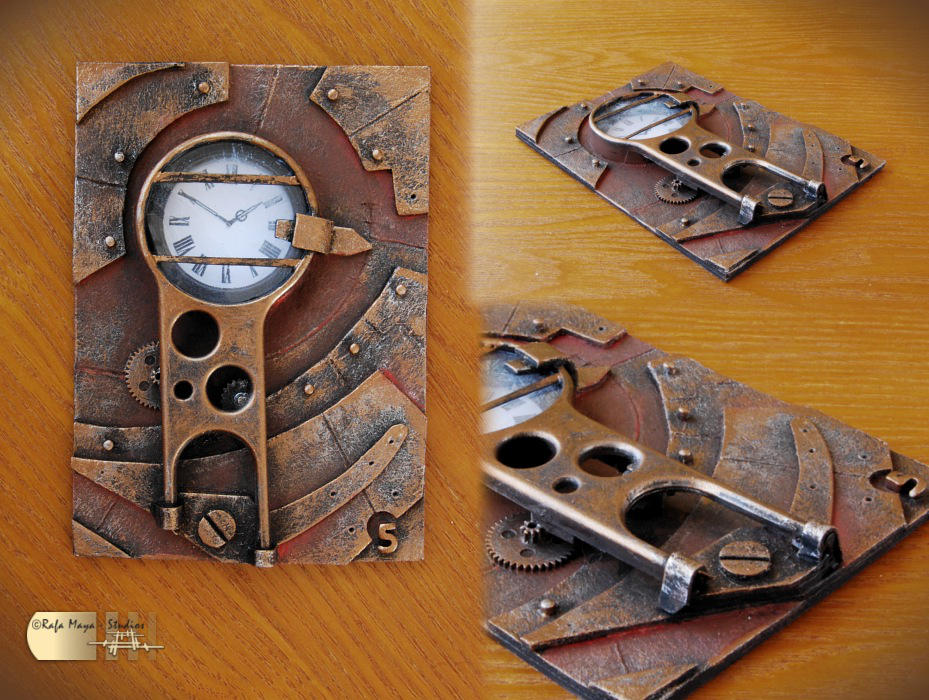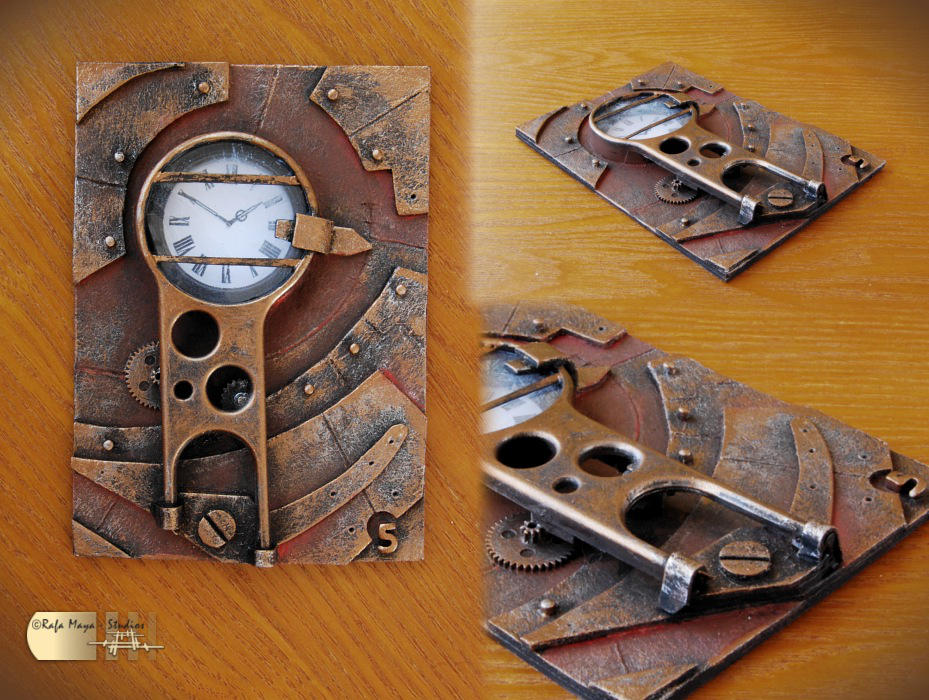 Watch
Steampunk ACEO V
English
Dimensions: 2.5 "x 3.5"
Constructed from cardboard except:
Gears and the carcass of the clock plastic,
The clock is a picture
Español
Medidas: 64 x 89mm.
Construido con cartón excepto:
Engranajes y carcasa del reloj de plástico,
El reloj es una foto
Also for sale on:
Etsy.com
[link]
Dawanda.com
[link]
y tambien a la venta en artesanum.com
[link]
Reply

This is awesome, I love the steampunk style
Reply

Clever construction and great painting!

Saw your work featured on *
Earthmagic
's page. Had to stop by for a visit.
Reply

I like the way you painted the different layers - it seems to have more depth than the construction itself actually has. Very nice!
Reply

Awesome as usual!

Reply
another very lovely piece <3
Reply

me encantan todos los que haces >< cuanti tardabas en hacerlos?
Reply

Grasias Kaisel, si tengo las ideas claras tardo unas dos o tres horas en construir uno, si no buf! mejor no contarlas.
Gracias por el fave.

Reply

Wow, it give the feels ^^
Reply