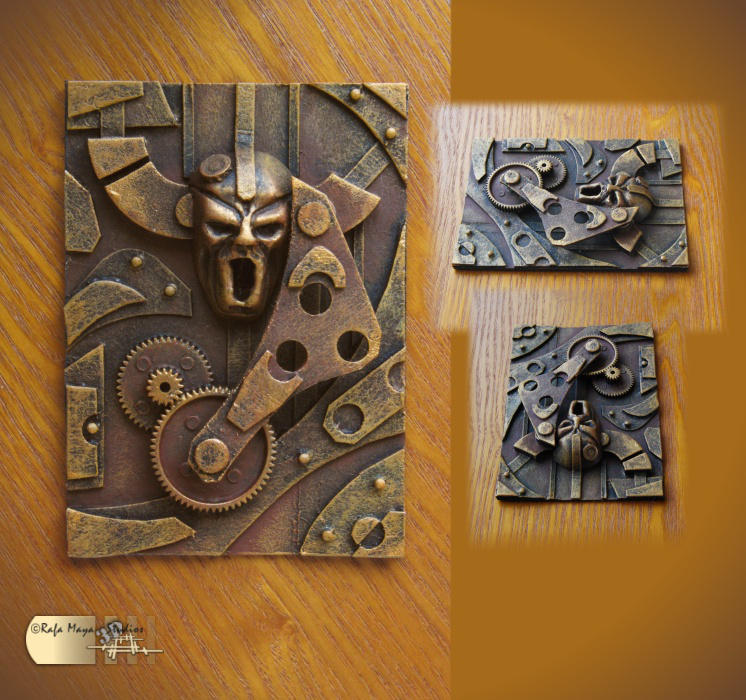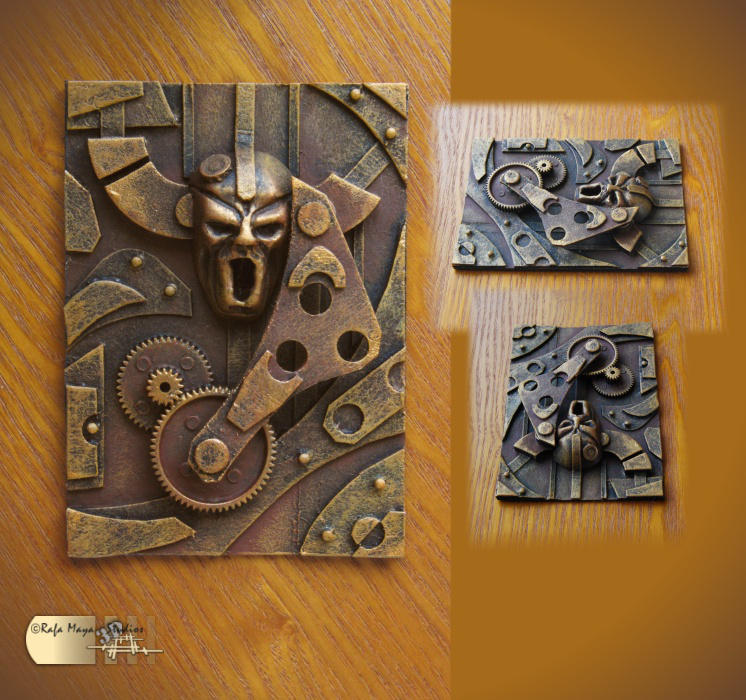 Watch
Steampunk ACEO IV
English
Dimensions: 2.5 "x 3.5"
Constructed from cardboard except:
Head modeled with FIMO
Plastic gears (I do not know the source)
Español
Medidas: 64 x 89mm.
Construido con cartón excepto:
Cabeza modelada con FIMO
Engranajes de plástico (no sé la procedencia)
Also for sale on:
Etsy.com
[link]
Dawanda.com
[link]
y tambien a la venta en artesanum.com
[link]

What did you use for the color and texture?
Reply

You have a fantastic tallent and I wanted to buy one of you books but they are listed on e-bay for 18,000 EUR and up. Thats like 24,000.00 USD correct me if Im wrong, it is vary late and I might have to put my foot in my mouth.
Reply

ACEOs 18 Euros = 24.45516 US Dólar
Books 25 Euros = 33.96550 US Dólar
Is this what you wanted?

I hope your answer.

Reply

me encanta la cabeza ><!!!
Reply

Me alegro de que te guste; estuve pensando en ponerle una lengua que sobresaliera bastante pero se quedó así.
Reply

Muy buen trabajo, muy bueno los modelados y los detalles que pusiste, además del color.

Saludos.
Reply

You really have a fantastic style, I love love love it! ")
Reply

woah nice

Reply